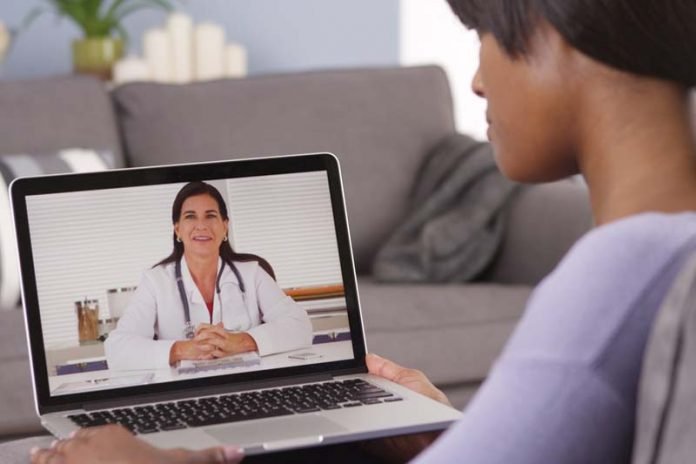 The Revolution Of Telemedicine : Healthcare in the US is good and quick as compared to the rest of the world. This is not to say that patients don't face problems. The harsh weather and ill health may prevent some patients from getting their health benefits. Sometimes there are time constraints because of the busy lives that everyone leads. Some people have a family to tend to, some work extra hours to make ends meet. If this sounds like you, then you probably have no time to go see a doctor for your health needs. You may even neglect your medical needs.
How can you make use of telemedicine?
The process is very simple and you don't have to do much. Just sign up for telemedicine services with a relevant provider and feed in your details. They'll ask for your past medical history. The procedure is very professional and just like what is it like in clinics and hospitals. Most consultations are on the spot, and the moment you feed in all the details. It is very comfortable.
What does the telemedicine provider do?
The HelpCare provider will have the necessary equipment to run your tests. This equipment is remote run by the technician and will conduct the examination via video conferencing. The technician will then pass on the data to a doctor and you'll get your diagnosis within 30 minutes. In most cases where you just have a mild condition or a follow-up, this is extremely helpful. You save on the time of commute and in some cases the consultation as well. The doctors may even send the prescription directly to the pharmacies near you and you can just go pick your medicines or have them delivered.
Why should you choose telemedicine?
Busy schedules and ill health are the main reasons why telemedicine is extremely advantageous for you. Even if you can brave the weather and drag yourself to a medical facility, the advantages of telemedicine in case of follow up consultations and mild conditions, far outweigh the reasons that you need to see a practitioner in person. New technology is always a bit difficult to embrace, but the ease of it all is so enticing. You just need good internet and your past records handy for a medical diagnosis. You not only save time on the commute but also money.
What are the main fields of medicine in which you can make use of telemedicine?
Telemedicine has especially been found to be very useful in ophthalmology, psychiatry, and general medicine. The number of optometrists and psychologists who make use of telemedicine is increasing, and for good reason. It is cost effective and very convenient. Remote consultation in ophthalmology was considered a very difficult feat earlier. Now with state of the art technology and good internet systems, you can get diagnosed correctly in less than an hour.
Telemedicine is a relatively new concept and is getting widely recognized as more patients and professionals are warming up to it. The fact that it is so cost-effective and easy, is a boon for everyone. The only reason that you need to visit a medical facility is the physical administration of medicine now, the rest is taken care of, efficiently.
Related Videos :
What is Telemedicine
Telemedicine Advances-Mayo Clinic
Telemedicine: The Medical Revolution
The next healthcare revolution | ​Thomas McAfee | TEDxLFHS
Telemedicine: Connecting providers and patients to care at a distance