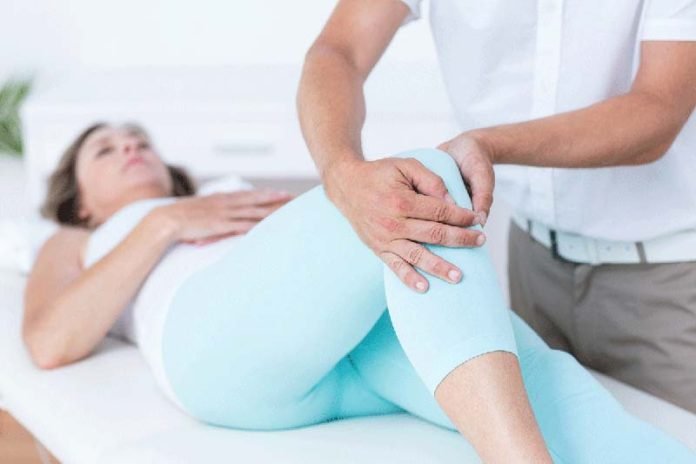 Couples' Quick Guide for Coping after a Serious Personal Injury : Life can change in an instant: one day you and your partner are planning your life together, the next you're dealing with a severe personal injury. It may have been easy when it was all rainbows, rays of sunshine, and butterflies, but can your relationship handle the storm? It's hard to say, right?
Fighting off a challenge that you don't know how to face and you don't know when will end. You may even be wondering if things can go back to the way they were before. However, if you genuinely care about each other and if your relationship's foundation is strong, together you'll be able to face this challenge head-on.
What Happens Now?
There are a lot of things that can happen over the first few days, months, or even years. It may seem hard at first, but equipping yourself with the adequate knowledge can help you and your partner. Knowing what to do will prepare you for the oncoming obstacles.
So what are the things that you can do? We'll give you the couple's quick guide for coping after a serious personal injury.
Learn About the Injury Together
If your partner has been injured, you need to know that recovery is a two-way street. You should never expect that after the accident, he or she will immediately understand the situation. You may not know what to do, and he or she doesn't know what to do either. This is why you and your partner should do this together. You can:
Go with your partner during his/her visits to his/her doctor to make sure he or she feels like you are fully supportive.
You and your partner should research similar injuries so you can both understand the things that will unfold in the upcoming months.
You can research different treatments together so you both know what options are available.
Support Your Partner in Therapy and Treatment
If there's a treatment available for your partner, and your physician thinks that it can significantly help him/her, you should sit down and talk about it with your partner. Never jump on a decision without consulting him or her, even if you think it would be the best treatment. It's important that your partner be part of the process. He or she will feel better about the procedure if they are sure of your emotional support. If your partner is with you in making the decision:
You'll know what needs to be done and what shouldn't be done. There are things that you can do and can't do, and knowing these things will help you prepare for the treatment.
There will be honesty between the two of you, which will prevent problems with communication. Sometimes, after an injury or stressful event, people tend to clam up, but if you're honest with each other, it can help both of you to know what's really going on.
Listen to Each Other
The experience of getting in an accident is traumatizing not only for you, but also for the people closest to you, like your partner. Whoever the injured person may be, it can take a toll on you, your partner and your relationship. The love and trust that you've built together will be put to a test.
So, it is beneficial if you and your partner are active listeners for each other. You should:
When listening, you don't just hear… you work to understand, too.
Don't just use your ears, but use your other senses as well to observe not just the things he or she says, but his or her actions as well.
Learn to Empathize With Your Partner
Now that you understand the nature of your partner's injury, you need to know that it doesn't end there. The next thing that you can do is to empathize with your partner. It's essential that you are with him or her every step of the way.
It may be frustrating or tiring for you, but you should know that it's more tiring or frustrating for him or her. There may be times when he or she feels that life has lost hope and it would be better for things to end. However, your presence is a powerful motivator and encourages him or her to push through. You should:
Take things slowly. You may want to speed up your partner's recovery, but at times pushing him or her too much may end up frustrating you both. Learn to take your time, as things will fall into place at the right time.
Be emotionally engaging. Your partner may be clamming up and trying to shut the world out; you should engage with him or her more.
Be understanding when your partner does not behave well. Your partner is struggling at the moment, and it is understandable that at times he or she would be irritable, hard to reason with, or hard-headed. You should be understanding when this happens.
Take his or her mind off things by going on a trip for a while, eating out from time to time, or having a nice, intimate dinner. Doing these things will help change the atmosphere.
This is a difficult time for the both of you, but you should remember that this is a test that you and your partner should and would pass. After this challenging time, you and your partner will not only come out stronger as individuals but also as a couple. And if you want to fight for the justice that your partner deserves, you can consult a lawyer together like the one here.
Author:
Jewel Spencer is a promising young law enthusiast. Her pieces offer a youthful perspective on common law topics. Jewel is your go-girl when it comes to sports, and she is often seen jogging when she has free time.
Related Videos:
Beginner's Guide to Dealing with Whiplash, Car Accidents, Lawyers, Doctors, and More
Coping after a serious or life changing injury
Personal Injury – Dealing With Damages
Couples' Quick Guide for Coping after a Serious Personal Injury
spinal cord injury emotional effects, how to cope with quadriplegia, quadriplegia coping strategies, coping with being paralyzed, coping with paraplegia, 5 stages of injury grief, dealing with injury depression, what to say to someone who is paralyzed,