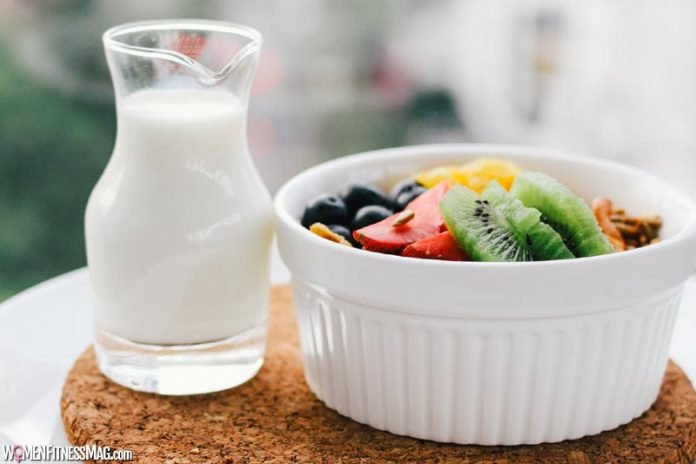 Do Amino Acid Supplements Help in Weight Loss? Amino acids are the fundamental part of a cell in the human body. consuming amino acids during workout helps with maintaining your muscle mass in addition to losing fat. amino acids are vital for two important functions in human body, protein synthesis or oxidizing urea and carbon dioxide as an energy source. The vital relevancy of amino acids in weight loss makes it an important topic to research.
What Are Amino Acids, EAA
Amino acids are the molecules that bond together to form larger protein molecules. As widely known as building blocks of proteins, they are the 20 amino acids that human body needs for a healthy functioning of body.
11 of them are the ones that are produced within your body; hence they need not be arranged form an outside source. The rest 9 are the amino acids that are not obtained from your body, hence need to be consumed externally through amino acids foods like meat, poultry, fish, dairy, soy, legumes, buckwheat, quinoa etc.; or, even though dietary supplements.
Amino acids play vital roles in building and maintaining muscle tissues. They are vital for synthesizing hormones and neurotransmitters, protecting cellular nerves, boosting metabolism, regulating immune activities and blood sugar, improving performance, absorbing essential nutrients and few more.
Though amino acids can be obtained easily through your regular diet, many of the fitness enthusiast prefer protein supplements and the specific amino acids. there are a variety of supplements available in market considering almost all kinds of needs.
Why Do You Use Supplements During Workouts Sessions?
The supplements help you with boosting your workout sessions giving you more energy, reduce fatigue and improve the recovery period, thus enabling you increase your workouts to burn more calories and lose weight. These supplements improve strength, performance and reduce soreness in muscles.
Amino Acid as A Supplement- BCAA
Branched Chain Amino Acids or BCAAs are three of the Nine essential amino acids human body cannot synthesize on its own, which means, you need to take it additionally, either through your diet, or, considering the rising demand, through supplementary products.
Every amino acid contains Amine and Carboxyl groups. With a side chain R group attached uniquely to every amino acid, assigning them their identity.
BCAAs are unique because of their aliphatic side-chain with a branch (a central carbon atom bound to three or more carbon atoms). These amino acids are grouped together as they are the only three amino acid to have a chain that branches off to one side. Among the proteinogenic amino acids, there are three BCAAs: leucine, isoleucine, and valine. Non-proteinogenic BCAAs include 2-aminoisobutyric acid. Though they are a part of Essential amino acids, they are grouped as Branched-chain amino acid because of their chemical branched-chain structure.
How Do Amino Acids Work with Your Muscles?
The protein intake of your body determines the overall muscle building activity. By checking the nitrogen balance within your body, you can encourage a protein pool, thus setting on the action.
Nitrogen balance is the traditional method of determining protein intake in your body. It does not mean equal amount of nitrogen levels, as implied by the term, but, moreover, it explains the condition where your body witness's nitrogen intake in excess quantity than that of nitrogen loss. The nitrogen excess leads to a further protein pool in your body.
This encourages increase in your protein intake. This balance prompts your body to get into a muscle building state or anabolic state. You meeting your body needs is as essential as the regular workouts, you never like to miss. If your body is not nourished with the adequate amount of nutrients, like proteins, amino acid supplements, balanced healthy diet, your body will start tearing down your muscle tissues in order to repair the tissue damaged during your workouts. As a result, you'll suffer atrophy (a reduction in your overall muscle mass.)  And you may never want that, do you?
The goal is to achieve a positive nitrogen balance, which is possible when your body intakes adequate quantities of protein and supplements. Every determined Bodybuilder, and that each person who wishes a perfect athletic muscle growth, should aim to achieve Positive Nitrogen Balance. You need to boost your nitrogen levels, to stay into an anabolic state.
As a muscle builder, you generally have an athletic body, making you more nutrition conscious, and help you meet your nutritional needs as you consume more energy.
It is extremely important for you to maintain the correct balance of amino acids, 9 essential and 11 non-essential. You need to supply the primal matter, that is needed to enhance the muscle protein production, by regularly loading your muscle tissues with amino acids supplements.
How Does Weight Loss Take Place?
Each of the essential amino acid's aids help in weight loss through different ways. Let's see few of them in detail:
Epinephrine reduces the desire to eat. Phenylalanine regulates the brain's ability to recognize hunger or fullness. Phenylalanine also gives the body a desire to remain at the appropriate weight once it has been attained. Tyrosine and Phenylalanine together create active amines including epinephrine, dopamine and norepinephrine. These active amines cause reactions in the brain that aid to weight loss. Carnitine also suppresses your weight naturally. It works different to that of the others by transferring fat to be metabolized into energy rather than storing it. Tryptophan is a precursor to serotonin. Serotonin alerts the body to fullness.
Maintaining the proper amount of these amino acids, through diet and nutrition, mitigates over-eating. Thus, helping with weight loss.
Role of Amino Acid Supplements in Weight Loss
Supplementing your body with the essential amino acids during your regular workouts, particularly the branched-chain amino acids, increases the use of fat as a fuel enabling the boost in weight loss. BCAA supplements lead to a reduction of visceral adipose tissue, commonly known as body fat. BCAAs help with maintaining a healthier and better waist-hip ratio, with more leaner legs, which suggest that BCAAs may not relatively affect the overall body weight, but surely works great with creating new muscle tissues out of the fat that is burnt.
Amino acid supplements may be a better option than most of the regular protein supplements for weight loss. Amino acid supplements tend to be much leaner.
In addition to the fat burning process, the amino acid glutamine also helps with the loss of fat in overweight people. using glutamine supplements leads to an increase in lean body tissue and a decrease in the circumference of the abdomen. With enough of glutamine in your system, you're better able to lose weight while maintaining muscle mass. It helps you stay on track with your anti-inflammatory diet plan and help reduce cravings for high-glycemic carbohydrates.
Related Videos about Do Amino Acid Supplements Help in Weight Loss?
The TRUTH about Branched-chain amino acids (BCAAs)
4 Proven Benefits of BCAAs (Branched-Chain Amino Acids)
What Are BCAAs Branched Chain Amino Acids? When & How To Use
How amino acids affect weight loss
Do Amino Acid Supplements Help in Weight Loss?
when to take amino acids for weight loss, do amino acids help you lose weight, best amino acids supplements for weight loss, best amino acids for weight loss and muscle growth, amino acids weight loss side effects, amino acid drops for weight loss, best amino acid supplements, low bcaa diet,