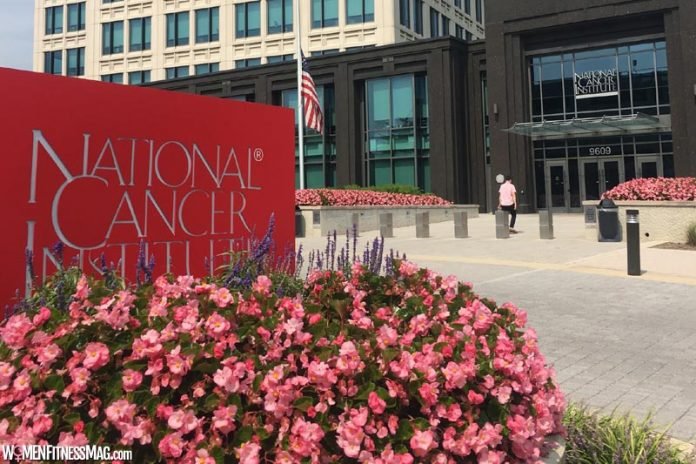 Your Guide to Alternative Cancer Treatments : Alternative and complementary are terms used to refer to various kinds of practices, products, and systems that are not considered mainstream medicine. For instance, the term alternative cancer treatments refer to methods used to relieve the symptoms and improve the quality of life of patients with cancer.
Some of these methods are carried out by individuals with formal education and training (i.e., music or art therapy). These can also involve anything from colon therapy to different systems that do not use any of the medical treatments used by doctors.
While some methods can be costly (i.e., traveling to other countries or following strict diets), others are quite affordable and easy to use (i.e., herbs, vitamins, homeopathic remedies).
Why People Use Alternative Therapies
A study published in 2012 revealed that at least half of cancer patients use alternative therapies at one point or another. There are several reasons people use alternative therapies. Some of the common reasons are:
It makes them feel better.

People use alternative therapies to help them feel better and put them in an excellent position to deal with the condition and the treatment. Many alternative therapies focus on relaxation and minimizing stress. They also help cancer patients deal with their emotions better and boost their overall health and well-being.

It helps lessen cancer side effects and symptoms.

There is growing evidence that some alternative treatments can help patients effectively manage some of the symptoms of cancer and some of the side effects of the treatment. For instance, acupuncture has been known to help ease sickness brought about by some chemotherapy drugs.

Acupuncture is also known to help relieve a sore mouth after treatment for neck or head cancer. It is also known to alleviate pain after lymph nodes removal.

It helps patients feel more in control.

At times, some cancer patients feel like their doctors are making all the decisions regarding their treatment. In similar cases, most patients feel like they don't have much control over things. With alternative therapies, many cancer patients feel like they play a more active role in their treatment and recovery.
Alternative Cancer Treatments
Dietary treatments

This is one of the most typical forms of alternative therapies used by cancer patients. Dietary treatments are based on the assumption that certain nutrients are required by cancer cells, and they should be avoided.

Many anticancer diets also stem from the idea that the condition is caused by the accumulation of waste products in the body. Some of the conventional cancer diet treatments include acid-free, raw food, and juice diets.

Cannabis oil

Cannabis oil has been heralded as a treatment option that's powerful enough to shrink or destroy cancerous tumors. Sometimes referred to as marijuana or hemp oil, cannabis oil is available in various forms and potencies. It can be infused into cooking oil, mixed into food, or its vapors inhaled.

Laetrile

Laetrile was first popularized as a cancer therapy in Russia and the United States more than a century ago. Laetrile is a purified form of amygdalin, an extract derived from apricot pits and some plants and nuts. It is believed that intestinal enzymes break down Laetrile and produce cyanide, thought to kill cancer cells and leave healthy tissues unharmed.
Massage

Some studies have found that massage can help relieve pain in some people with cancer. It can also help ease stress, fatigue, and anxiety. Massages can be a safe option given that patients work with an experienced and competent massage therapist. Many cancer centers have massage therapists on staff. Doctors might also be able to recommend therapists that regularly work with cancer patients.
Conclusion
The decision to use alternative treatment options is an important one and should be decided by the patient alone. However, it won't hurt to check with your doctor, so you'll also be guided if it's the best alternative to compliment your current treatment.
Author
Lauren Cole is the Content Marketing Strategist of Dayspring Cancer Clinic, an alternative cancer treatment center located in Scottsdale, Arizona. When not working and writing content, she enjoys gardening and reading books.
Editor's Suggestion For Related Motivation Book :
From The Back Cover:
In the 1970s, Eric Martin, a young attorney, is diagnosed with terminal cancer. Eric finds hospitals and traditional treatments insensitive and ineffective, so he decides to gamble on an unproven but popular alternative: Laetrile, legally available to him only at a clinic in Mexico. While there, he befriends an unconventional Catholic priest who introduces him to the mysterious world of spirits and shamanic healers.
In a dreamworld populated with characters real and imagined, Eric discovers a life he'd formerly ignored in order to focus only on things of practical importance. In the course of treatment both at the clinic and by a curandera in a remote mountain village, Eric threads his way among gangsters, drug dealers, corrupt politicians, greedy charlatans, and a principled scientist. In time, Eric's health improves, and he begins a new and surprising future. This remarkable story shifts between the ordinary and the extraordinary as it raises age-old existential contrasts—dream versus reality, optimism versus nihilism, and the spiritual versus materialist view of humanity.
Praise For The Book:
"From a dying brother's letter of despair and hope, David Jones creates a harrowing mix of humanity and inhumanity; love and terror; medical madness and mirages of miracles. The searing journey the author imagines for his brother compels readers to confront profound questions of how life is best lived and death best met. —Jeffrey Amestoy, Former Chief Justice, Vermont Supreme Court and author, Slavish Shore: The Odyssey of Richard Henry Dana Jr.
Related Videos about Your Guide to Alternative Cancer Treatments :
What are natural cancer treatments?
Natural health products & cancer treatment
Complementary Therapies for Cancer Treatment
Alternative therapies in cancer care – regulation and risk
Chinese Medicine Approach to Cancer Treatment and Prevention
Your Guide to Alternative Cancer Treatments
i survived cancer without treatment, natural breast cancer treatment vs. conventional treatment, finland alternative cancer treatment, alternatives to radiation therapy for cancer, alternative therapy for cancer ppt, holistic cancer treatment centers near me, alternatives to chemotherapy for breast cancer, naturopathic cancer treatment centers,