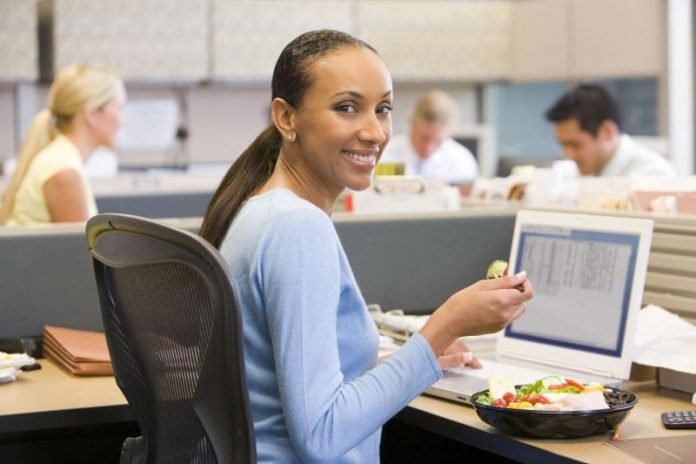 Eating Healthy On A Busy Schedule : If you are a busy woman with many daily activities, then you may think that it is difficult to maintain a healthy diet. However, with the proper planning, you can consume healthy meals and snacks each day. It is possible to learn how to eat nutritious foods each day despite living an active lifestyle.
Learn How to Cope With a Busy Lifestyle to Remain Healthy
As a woman on the go, you may travel a lot on business, so learning how to cope with dietary plans while away from home is essential.
Alternatively, as a busy woman, you might leave home early in the morning to go to work or school, but you don't return home until late in the evening. This makes it difficult to consume healthy foods and beverages throughout the day.
Make Better Choices When You Order Meals or Beverages at a Restaurant
You might think that is easy to simply order meals at drive-thru windows, but before you do this, you should think carefully about what you should order. While it is easy to request a greasy hamburger loaded with high-fat condiments, this type of diet will make you gain weight, and it will also lead to other health issues.
Before making an order at a restaurant, you must think carefully about what you will order.
Follow the Nutrition Tips Offered by Other Women in the Same Situations
Fortunately, there are other women who have had the same issues of having a busy lifestyle but wanting to avoid any bad nutritional habits. When you are confused about what you can eat and drink while traveling or staying busy, it is easy to use the tips that are provided by other women in the same situation.
Here are seven great tips for maintaining proper eating habits while you are busy. And don't worry, there are plenty of nutritious diet plans for women!
Eat a Complete Breakfast Each Day

It is important to avoid skipping breakfast because it will lead to feeling starved by midmorning, and you may succumb to hunger pains, leading to bad choices such as buying a candy bar and a soft drink from a vending machine.

If you are traveling on a business trip, then look for a hotel that offers a free breakfast buffet in the morning so that you can begin your day in the right way.

You can also bring along containers of oatmeal to mix with hot water or fresh fruit such as bananas and oranges so that you can eat a nutritious breakfast in the morning.

Stop at a Supermarket Rather than a Restaurant

Rather than going to a restaurant that serves poor-quality foods such as bacon cheeseburgers and french fries, you can find a supermarket that has a delicatessen with freshly made turkey sandwiches with fresh vegetables on whole-wheat bread. You can also find small containers of coleslaw or leafy green salads that contain high levels of vitamins and minerals.

The delicatessen will often have bottles of low-fat milk or fresh fruit juices that you can drink instead of consuming caffeinated soft drinks.

Order a Special Meal While Flying On an Airplane

If you are traveling on an airplane, then check to see if the airline offers special or customized meals. Visit the airline's website to determine what types of meals that you can order such as vegetarian options, low-sodium foods or a meal that is low in fat content.

Provide your detailed information to the airline so that the meal is ready for you in the airplane's kitchen.

Pack a Cooler or a Lunch Box

When you are only going to be away for a day, prepare a lunch box with ice packs so that you can bring along nutritious foods such as fresh fruits or chopped vegetables. You can also pack easy to eat foods such as sandwiches or salads so that you won't buy high-calorie meals at a restaurant.

If you are traveling for several days, then you can use a larger cooler instead to keep foods safe to eat, and you can stop at supermarkets to fill the cooler throughout the week.

Cook Meals in Your Hotel Room


While traveling, look for a hotel that has a kitchenette with a refrigerator, stove and microwave in each of the guest's rooms. Some restaurants will have cooking utensils along with dishes and other items so that you can prepare your own meals while traveling.

Stop at a nearby supermarket to buy the ingredients for a simple meal such as whole-grain pasta tossed with fresh vegetables or ground turkey burgers with baked potatoes.

Bring Along Your Own Beverages


You will need to drink liquids throughout the day, but you shouldn't choose soft drinks all of the time. If you choose sealed bottles of water or juice, then these items will remain safe to drink for several days.

You can transfer bottles of milk to a hotel room's refrigerator right away to prevent spoilage.

Use Meal Delivery Services


There are meal delivery services that can provide nutritious foods to any location that you choose — that includes gluten free meals. Look for a company that will offer tasty foods that are packed in containers for delivery to your new destination.

Most of these delivered meals are easy to keep in a hotel room's refrigerator, and you can heat the foods in a hotel room's microwave in only a few minutes.
Related Videos about Eating Healthy On A Busy Schedule :
Healthy Eating : How to Eat & Drink Healthy When You Are Busy
HEALTHY DIET FOR A BUSY SCHEDULE | What I Eat | Fashion Week
3 Simple Diet Solutions for Busy Women
How to Have a Healthy Diet with a Busy Schedule : How to Develop a Healthy Eating Plan
Balancing a healthy lifestyle with a busy schedule.
How to Have a Healthy Diet with a Busy Schedule : How to Get a New Perspective on Eating
Eating Healthy On A Busy Schedule
healthy eating for busy professionals, eating healthy with a busy lifestyle speech, how to eat healthy with no time to cook, how to eat healthy on the go, healthy eating at work, simple healthy eating, no time to eat at work, how to make healthy eating easy,