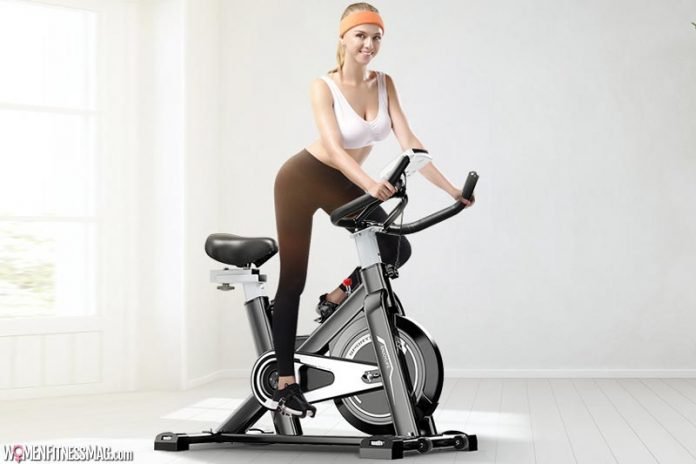 Elliptical Machine vs Spin Bike : What's Best for You? The fitness industry is going digital. A Cardlytics study showed On-demand workouts jumping up nearly 59% since the start of the pandemic.
It's not always easy to decide which equipment to choose for your at-home workout. This guide will show you the differences between elliptical vs spin bikes.
Elliptical vs Spin Bike
Depending on which you choose, a thirty-five to a forty-minute session on either machine can help increase health. Both the elliptical and spin bikes are used as cardio machines. This means that these are two machines that work out your cardiovascular system.
So, the blood vessels and the heart, which are both responsible for blood circulation. These exercises can reduce the risk of diabetes, hypertension, and cardiovascular diseases.
The benefit of switching to a spin bike or elliptical is the decrease in hip and leg damage. Running, when sustained over some time, can increase this risk for injury.
Spin Bike Customization
The elliptical is seen as a more demanding bike as it requires the use of the entire body. Spin bikes allow breaks on the upper body and focus more on the lower body.
For example, if someone needs rehabilitation on their knee, they can control the pressure placed on it. In this case, an elliptical bike may not be recommended for these types of workouts.
If you require rehabilitation you may want to look into specially made bikes. Also, if you are shorter in height, you may prefer a customized spin bike as well.
A major advantage of picking up a spin bike is avoiding unpredictable weather conditions. It's a great tool to add to your indoor workout stations when stuck inside the house. If you are a fan of cycling, you can continue to practice your cycling indoors when the weather is not permitting this activity.
Especially if you live in areas with harsh blizzards or tropical storms. These roads can become dangerous hazards. The spin bike can give you a steady scheduled workout.
Spin Bike vs Elliptical Calories
The elliptical, also known as a cross-trainer, works around eighty percent of the body's muscles. So, most aspects of the upper and lower body. This includes the Lattimus Dorsi muscle, pectorals, and triceps. It's also key to training your core abdominal muscles as well.
But, both machines are suitable if you want to strengthen your upper thighs and your buttocks. Though the elliptical can give a more intense workout to the arms. It can also increase tension in the buttocks and thigh areas if you release its handles.
On average, the spin bike burns around four hundred to seven hundred kilocalories. But, the elliptical burns around four hundred and fifty to eight hundred twenty kilocalories.
So, the elliptical records around 15-20% more calories in an average workout. But, this is dependent on the style and intensity of the workout.
These machines are perfect options for people wanting an intense workout without hurting the joints. It can also help you control your posture and allow for consistent form. This can, in turn, help your natural posture and physicality when stepping away from the gym.
Spin Bike vs Elliptical Trainer
There are many similarities between the elliptical vs spin bike. Both machines can help you burn calories and maintain your shape.
In the end, these factors are dependent upon the intensity and duration of the workout. Check out our Fitness & Body section for more information on how to increase your endurance.
Related Videos about Elliptical Machine vs Spin Bike : What's Best for You?
Home gym, indoor exercise spin bike or elliptical exercise trainer machine
What is the Best Cardio Machine: Treadmill, Elliptical, or Spinner?
Elliptical Bike vs Stationary Bike | Which one is Better?
Elliptical Machine vs Spin Bike : What's Best for You?
spin bike vs treadmill vs elliptical, elliptical or bike for belly fat, cross trainer spin bike, elliptical vs spin bike reddit, elliptical vs bike vs treadmill, pros and cons of elliptical vs bike, cubii vs stationary bike, elliptical or bike for glutes,