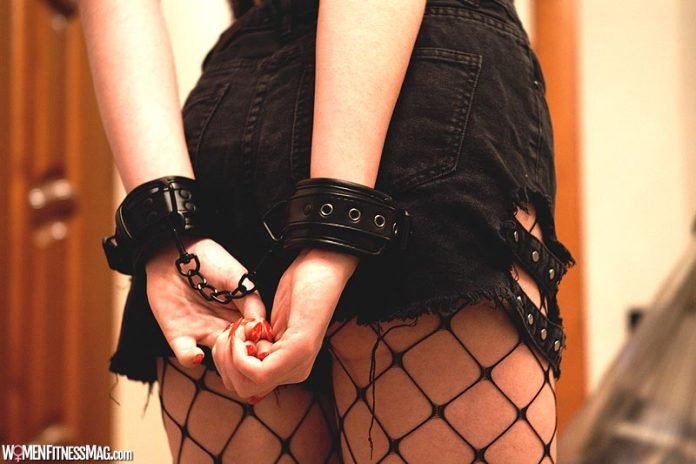 Entry Level BDSM Gear for Beginners : Maybe you've read about BDSM on the Internet, or maybe you've just heard about it on the wind and think it might be something worth trying. You'll notice extremely quickly that many people go to extremes when it comes to BDSM. This means a fully decked out sex dungeon with enough whips and chains to make a medieval torture chamber blush.
People like BDSM because of the freedom it gives them, with this outlet even having some mental health benefits. Luckily, the actual barrier for entry for BDSM is much lower than the thousand dollar dungeons you might find pictures of if you look online.
Here are some of the first things anyone picks up on their way to bondage heaven:
Restraints
Anything that can be used to bind someone together or otherwise limit their mobility falls under the category of a restraint. Those fuzzy pink handcuffs count, big time. Most restraints deal with the wrists or ankles, being made from either leather or another durable yet stretchy fabric. They're used to tie arms together or tie someone down to a bed so the other partner can begin having their way with them. There really isn't much else to speak on when it comes to restraints. They're for restraining people!
Paddles/Whips
The next item commonly picked up has to deal with the M part of BDSM, or masochism to those unaware. Masochism deals with sexual pleasure derived from pain or humiliation, so these implements factor in heavily. A paddle is used to smack someone's behind to really hammer in the fact that someone is in control and someone else isn't.
Blindfolds
Bondage often plays with our physical sensations to the extreme. A blindfold takes someone's ability to see what is happening to them away, giving them an increased feeling of helplessness as they wait for their bodies to tell them what is happening. Blindfolds play heavily into the humiliation aspect of BDSM.
Vibrators & Dildos
Sure, non-bondage play can make use of these items as well, but their purpose is a bit different in BDSM. Vibrators are used to give someone complete power over the sexual pleasure being felt by the other person in their BDSM scene. Omgkinky.com deals a fair bit with how dildos can be integrated into BDSM play, but I'll go a bit into it myself. Some people simply use a vibrator to run it up and down the body of their submissive as a way of expressing their power, while other times the vibrators are used much how they're intended to help bring that person closer to orgasm. Either way, the vibrator very much works as an always-ready stand-in for the male genitalia.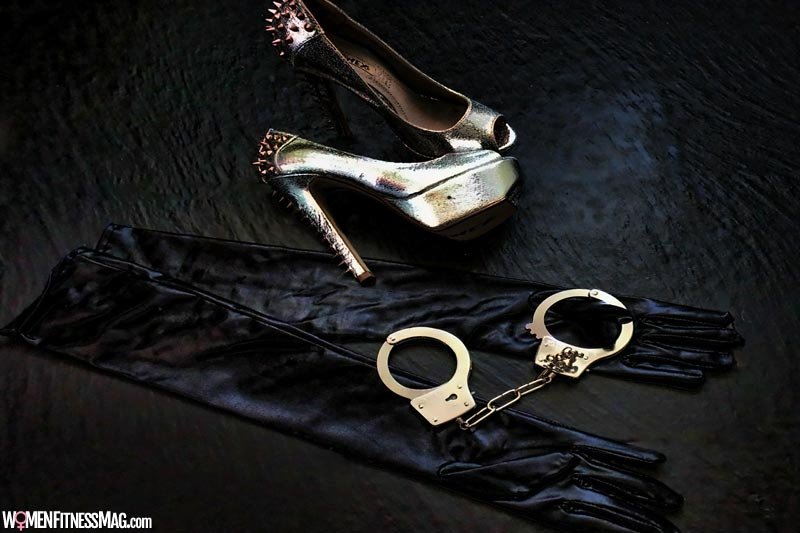 Conclusion
Hopefully, all of this gear can help to give you some ideas as to how you're going to begin integrating BDSM play into your life. Going the DIY route for some of these can work just fine, but there's no beating purpose-built bondage gear that's just waiting to be used to its full potential. I recommend using this list more as a jumping-off point as opposed to a set of hard and fast gear. Everybody's war chest is different based on what kind of play they want to engage in most. For the more physical, things like restraints and paddles work well. For those more interested in mental play, blindfolds, ball gags, and other ways of changing someone's participation matter much more.
Related Videos about Entry Level BDSM Gear for Beginners :
Bondage For Beginners BDSM 101
BDSM Toys for Beginners
BDSM Toys Unboxing || Beginner Kink
The Beginner's Guide to BDSM Basics
Entry Level BDSM Gear for Beginners