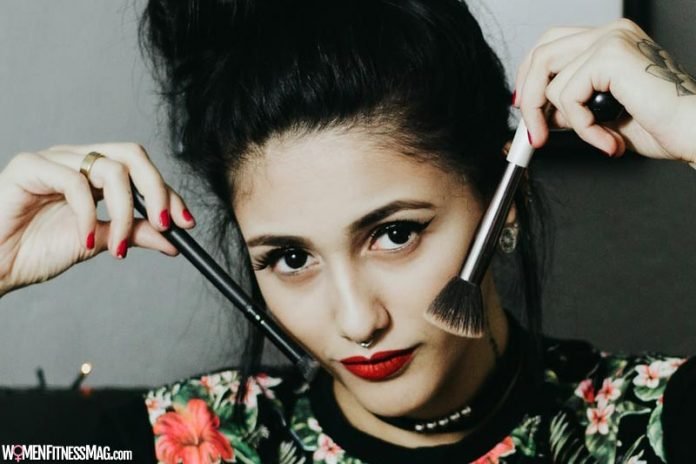 Experts Advice on How to do Makeup : You are excited to dip your brushes into different makeup colors. However, before you do so, read this article first to be guided accordingly. This article includes the advice of the experts to help us understand everything including the 'how' and 'how much'.
Pre-Makeup Routine
Before beginning with the basic makeup tips, you need to learn how to prepare your face. Make sure that you have with you a vanity makeup mirror from Luvo Store to better see your makeup work from start to finish. This is true even if you are planning to wear simple makeup. With a pre-makeup routine, it will cleanse your face of excess oils. It will keep it hydrated to make sure that the makeup will sit properly and evenly on your face.
To do this, use a cleanser that is suitable for your skin type. Next, tone your skin by using a cotton ball and toner. Dab it gently over your face and neck. Finally, apply some moisturizer. This will help achieve a smooth finish of makeup. Check this cosmetic & beauty products online.
Foundation
Artists prime their canvas before they start painting. You too must begin your makeup with a clean canvas. After preparing your skin, the application of the foundation is the first step. To avoid the 'cakey' look, it is best to apply the foundation with the use of a beauty sponge. This will absorb the product and allow you to add gradually the ideal amount of foundation to your skin.
Concealer
Next, use a concealer that will help cover the blemishes and dark circles in your skin. In some complex makeup routines, a concealer can be used for color corrections. It can hide the large pores and unwanted color. Make sure to choose a concealer that is two shades lighter than your skin.
Bronzer
Now that your skin is flawless, you can now begin to make a splash. A bronzer will help you have a touch of color in a washed-out complexion. Dust some bronzer in the cheekbones, hairline, and neck. Check this cosmetic & beauty products online.
Eyeshadow
For simple makeup, you can apply a soft eyeshadow across your lid. Try applying nude shades or dull pink. If you are not comfortable in applying the eyeshadow, try using the colored eyeliners instead.
Eyeliner
It is simple to line the waterline or the bottom of your eyes. However, many women find that using eyeliner is challenging. A simple makeup look doesn't need to be a double-liner or a winged-liner style. A simple stroke is enough to define the shape of your eyes. You can use different types of eyeliners to get the effect that you want. For example, if you wish to have a soft but thick stroke, then you can use a pencil eyeliner. For a darker and sharper finish, then you can try a liquid eyeliner.
Blush
For a natural look, swirl a dab of color on the apples of the cheeks. Buff it out in circular motions. This technique will both widen and brighten the face. Another technique is to place the blush two fingers away from your nose and two fingers below the eyes.
Lipstick
To define your natural lip line, you can use a lip liner. Next, apply your lipstick to finish your makeup. Make sure to apply it evenly all over your lips. Do not miss out on the inner corners.
Related Videos about Experts Advice on How to do Makeup :