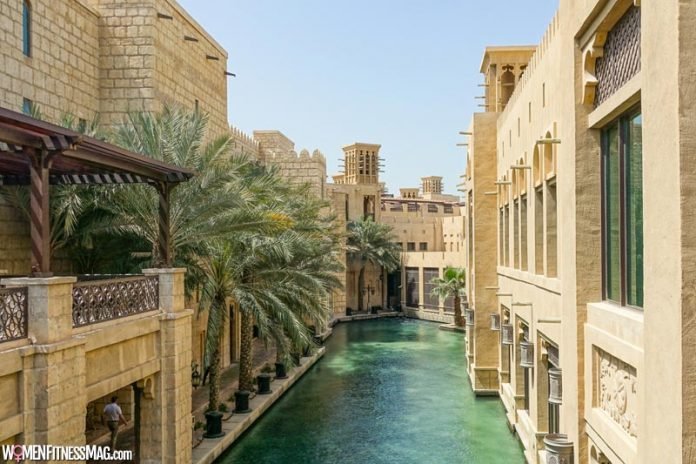 Explore the Most Popular Villa Communities In Dubai : Crystal lakes, serene beach fronts and lush golf courses—are you looking for an exquisite family home? With the landscaping and picture-perfect location, you will not be disappointed with our list of most luxurious villa communities in Dubai. Whether you are a buyer or a tenant, you will be amazed to discover these picturesque villa communities in Dubai that do not cost an arm.
The Top 5 Villa Communities In Dubai:
Dubai has so much to offer; when it comes to lifestyle and beauty. The variety of properties and communities gives you an edge over different options. It is always a good idea to upgrade your house to a villa. To make your hunt more manageable, we have listed down the best villa communities in Dubai. Keep on reading to know more about Villa communities in Dubai.
Emirates Hills:
One of the city's most elite and impressive neighbourhoods—Emirates Hills Community in Dubai. This particular villa is known for opulent and stately homes. Moreover, Emirate Hills is known for its high-profile buyers and tenants. The builders have left no stone unturned to make this community the most enchanting piece of Dubai. The beautiful and serene lakes with a world-class golf course along with state of the art sports facilities. The lush landscaping, design and interiors are commendable. Not to mention, the high-end fitting by Gaggenau and marble flooring in all the villas are indeed breathtaking. The view of Dubai's skyline gives calming vibes. Not just 3-4-5 bedroom villas; you can also get a six-bedroom villa in Emirates Hills.
Jumeirah Golf Estate:
The first one on our list is the internationally acclaimed Jumeirah Golf Estate. It is considered one of my most popular villa communities of Dubai, set at 1,119 hectares of greenery.
Not to mention, the sparkling lakes, parks and tennis courts add to the beauty of this villa. To cater for the taste of 16 different sub-communities, this villa is divided into unique architectural styles. The interior, spacious backyards and private pools are some prominent layouts of this villa. Most importantly, you can choose the size of the villa as per your family—3, 4 and 5 bedroom villas in the most happening location of Dubai.
Palm Jumeirah:
Who does not know about 'Palm Jumeirah'. One of the most prestigious villa communities of Dubai, holding the city's most enchanting neighbourhoods. The most happening thing about this villa—you get access to a private beach. The palm tree-shaped island and owning a villa in this community is a dream of many. Not to mention, the majority of the villas of Palm Jumeirah offer a bird's eye view of Dubai's skyline and the iconic Burj Al Arab. The living standards of this villa community is exquisite; and features a soothing, earth-tone lifestyle with a perfect garden and high-quality interiors.
Green Community:
Who minds greenery and boho themes? Green community is one of the most desirable villa communities of Dubai. The idyllic lifestyle just beside the Dubai investment park is perfect. Moreover, the Green community offers houses, villas, townhouses with parks and gardens nearby. This community is also ranked as one of the best villa communities in Dubai. Due to its high-end facilities and an abundance of parks and gardens. In addition to this, there are schools, hospitals, marts, and sports complexes within the gated community.
Arabian Ranches:
You must have heard about Arabian Ranches and other properties by Emaar. However, the Arabian Ranches is one of the most spacious and beautiful villa communities of Dubai. The tranquil lakes, greenery and a happening golf course are some of the prominent characteristics of this villa. The most important part, this community is located on one of Dubai's major highways, and it also connects with other residential communities such as Dubai sports city and motor city. The serene setting holds power to attract buyers and renters. There are uncountable amenities for residents to enjoy. Indeed Arabian Ranches is a highly developed villa consisting of; schools, golf courses, restaurants, marts, mosques, and whatnot! You can choose from various villas and architecture as the layouts are divided into 13 different unique styles. The residential spaces are equipped with fancy interiors, airy bedrooms and large backyards and gardens. Also, the exclusive Arabian Ranches villas have unparalleled views of courses and lakes. Grab it fast, as some lucky owners will get a magnificent direct view of courses and lakes.
Imagining living in Dubai; takes you straight to the thoughts of living in a stunning villa in a leafy community with uncountable amenities. Fortunately, Dubai and the villa communities in Dubai have a lot to offer. We hope our walkthrough to the most popular villa communities in Dubai will help you choose the best for you and your family.
Explore the Most Popular Villa Communities In Dubai
top 10 villa communities in dubai, best villa communities in dubai 2019, new villa communities in dubai, best gated communities in dubai, best place to buy villa in dubai, gated community apartments in dubai, top 10 villas in dubai, best community in dubai,