Facts About Menstruation and Pain : Menstruation, or commonly known as periods, is the body's way of getting rid of what it doesn't need. Around once a month, the lining of the uterus thickens in preparation for a fertilized egg – should the woman become pregnant.
When that doesn't happen, that lining and a small amount of blood passes through the vagina. This monthly process is a natural normal part of female living.
The menstruation process typically lasts between three and seven days. This happens on an approximate one month cycle, and varies. For some women it can be as little as 21 days before their next period, for others – up to 35 days. This is still considered to be normal. Menstruation first occurs in girls between the ages of 11-13 years. It continues in women until the menopause, which can occur in the late 50s, although it can also happen earlier.
Menstrual cycle phases
The menstrual cycle is pretty interesting, and has phases. In the pre-ovulation phase, hormones kick in. These stimulate the growth of eggs in the ovaries. In the ovulation stage, mature eggs are released from the ovaries. The egg makes its way along the fallopian tube to the uterus. Here the egg may be fertilised. If so, it will stick to the uterus where a foetus then begins to develop. 
After ovulation comes the premenstrual phase. This is when hormones encourage the continued development of the uterus lining. This is to prepare for a fertilised egg.
If you were to become pregnant at this stage, the egg would move into the uterus and attach itself to the lining. If not, this lining is shed by way of the resulting menstruation.
Menstruation should be a relatively painless affair. However some women do suffer painful periods. This is the result of hormones which allow the uterus to contract so that it's lining can be shed.
So what else can happen during menstruation? Your mood can change which is a symptom of PMS.
What is PMS?

Premenstrual syndrome or PMS is a collection of symptoms that occur a week or so before your period. These can be emotional or physical, and commonly clear up once menstruation starts. These symptoms can range from cramps to breast tenderness, backaches to mild depression, skin problems to angry outbursts, headaches and bloating. The exact cause of PMS isn't officially known, only that it's related to the monthly hormonal changes your body goes through. Around 75% of women experience some form of PMS.
Tips for pain relief
Staying healthy and keeping the body moving are the main strategies for dealing with period pain. Cramps can be counteracted by loosening the muscles through exercise and stretches. Another great way to relax those muscles is to rub the tummy. Over the counter medication can also provide much needed relief. However, be sure to educate yourself on what you're taking. Supplements can help here too.
Vitamin B1 or magnesium may subdue pain, bloating and other related symptoms. Again, do your research. Heat can definitely be your friend. A warm bath or a heating pad on your lower belly or back can lessen aches.
Heavy periods
Heavy periods, also known as menorrhagia, can affect a number of women. Causes vary and symptoms can be due to weight loss or gain, hormonal changes, modifications to diet and exercise and more. If you're experiencing this, it's generally something worth talking to your doctor about. A chat with your GP is important because they can help get to the underlying issue of what else might be going on. They may wish to carry out a physical examination. A cervical smear may be advised, or a blood test to assess your iron levels or thyroid. It's helpful to have a note of your symptoms at your doctor's appointment, such as how long you tend to bleed for, how many pads or tampons you'll use in a day, and whether you notice any large blood clots.
Norethisterone
If you do decide to take medication, a specific one for periods is Norethisterone. This is a medicine with the active ingredient of it's name. The norethisterone acts in a similar way to progesterone, a hormone found naturally in the body. This medication can be helpful as it can be used to treat the symptoms of PMS which occur prior to a period. This includes breast pain, headache, migraine, water retention and mood shifts. Norethisterone can be used to treat painful or heavy periods.
Another function of Norethisterone is to treat irregular periods, and it can effectively delay menstruation. Perhaps you have a holiday booked or a wedding to attend, maybe your own. If so you may be looking to postpone your period for several days until it's more convenient. Norethisterone can be a beneficial way to do this, because it's an easy to swallow pill that can hold off your period for up to 14 days.
So how do you take it? Dosage will vary according to what the drug is being taken for. Your doctor will advise you. If you're going away and want to delay your period until you get back, you could take 1 tablet 3 times a day while on your break. The pill can be taken for up to 14 days. When you stop taking it, your period will usually return within 3 days. You could take Norethisterone in a similar way to stop your period for an important event or occasion.
Norethisterone can be purchased online. To do this legally and safely, you will need a prescription from a GMC (General Medical Council) registered doctor. There are doctor services that allow you to request a private prescription from a medical questionnaire.
So don't suffer in silence, use the tips supplied here to help with any issues with menstruation you may have.
Related Videos:
Why Periods Occur In Women | Process of Menstruation in Women
How menstruation works
Menstrual Cramps What causes the Pain
7 Ways To Stop Menstrual Cramps
WHAT HAPPENS DURING MENSTRUATION
What Causes Period Pain?
If you wish to get your post published in Women Fitness Magazine, You are most invited for Guest Post.
Related Infographics: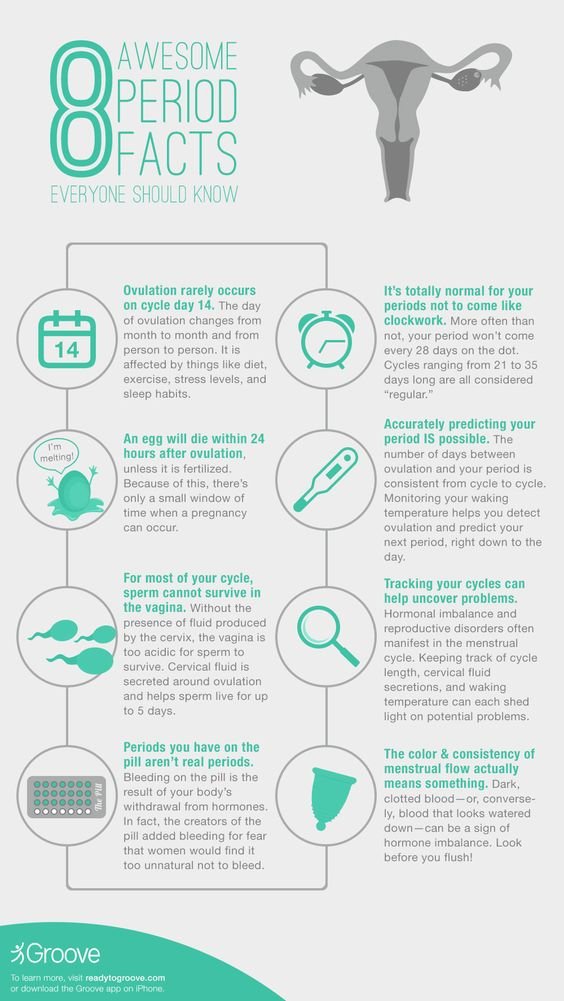 Facts About Menstruation and Pain
period facts and myths, facts about periods you didn't know, period facts for 12 year olds, funny period facts, period facts for beginners, period facts buzzfeed, facts about periods and pregnancy, period facts for guys, how to stop period pain, period pain relief, periods pain after marriage, severe period cramps, painful periods with blood clots, pain during periods is good or bad, period pain symptoms, periods pain relief home remedies,