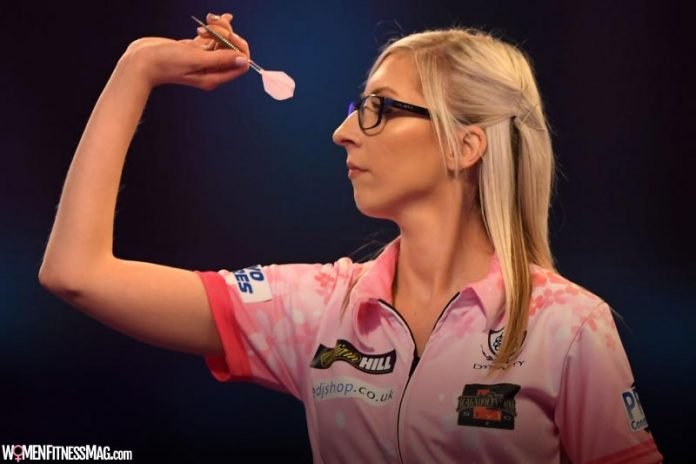 Fallon Sherrock Proves There's Nowhere Women Don't Belong : Christmas and New Year was a busy time for all of us, so you might have missed a major sporting breakthrough for women that happened in the United Kingdom during the holiday season. It wasn't in a sport that's necessarily played all over the world, and nor was it in a sport that you'd consider to be athletic or therapeutic.
It was, however, a major event in a field of sport that some people never believed women would excel at. It happened at the Alexandra Palace in London on December 18th, when Fallon Sherrock became the first woman in history to beat a man at the darts world championships.
It's hard to think of a sport more generally associated with men than darts. Its origins belong to pubs and bars – places where men would once congregate after work to drink and play games while their wives were at home looking after the house and tending to the children. Like snooker, darts is a sport dripping in testosterone, and a sphere of existence where women were barely even tolerated, let alone welcomed. Sherrock's historic victory is the first step of changing that perception, and demonstrating that there's no field of sport, business, or life in general that women can't compete with men at.
In recent years we've seen a number of historic 'firsts' when it comes to women, sports, and games. The last women's soccer World Cup was viewed by record audiences both on television and in stadiums. Ronda Rousey was a bigger draw than most of her male counterparts when she was still competing in UFC. Even in poker – another stereotypically male pastime – women like Victoria Coren-Mitchell are ripping up the record books and competing with and beating men. As the recent rise in the number of female-focused online slots websites proved, women are just as interested in gambling as men are, and might even be better at it. The online slots and casino industry isn't in the habit of wasting money. If female-orientated online slots websites like Amigoslots.com are being created, it's because there's a large audience there waiting to engage with them.
For Sherrock, her victory was the end of a long road, and one that has been laced ridicule, sexism, and mockery. She has a Twitter account and has faced daily comments from trolls telling her that she's wrong to compete in the men's game, and doesn't belong there. At the age of just 25 and still recovering from a serious health issue, she's seen and done a lot in her life already. Her dramatic 3-2 victory over Ted Evetts was greeted by rapturous cheers and applause on the night it happened, and that was followed up by another raucous reception when she defeated Mensur Suljovic in the second round a few days later. That was as far as her competition went on this occasion, but it bodes well for the future – a future some darts fans apparently intend to resist.
On January 5th of this year, Sherrock took part in a Celebrity World Cup of Darts in Germany – an event that was broadcast live on television. Although the majority of the crowd welcomed her appearance, a small male contingent repeatedly chanted the word 'ausziehen' at her. Although the word has no direct English equivalent, it loosely translates as 'take off.' In other words, the crowd thought it would be amusing to ask Sherrock to undress for them. No such chants were directed at male players at any point during the event. While progress is undeniably being made when it comes to creating a level playing field for men and women at sport, it would appear that at least some sports viewers will have to be dragged along kicking and screaming.
Sherrock's triumph at the end of 2019 was a pleasant introduction to what should, if all goes well, be a great year for female participation and representation in sports during 2020. This is, after all, an Olympic year, and Olympic officials in Tokyo have gone to great lengths to modernize both the sports on offer at the Games, as well as the rules governing who can compete in those sports. The average age of the audience watching the Olympics on television has been increasing steadily for several years, and Olympics organizers are conscious of needing to take action to bring that age back down again to ensure that the competition has a future. One of the responses they've come up with is the introduction of more mixed-sex sports.
The forthcoming Olympics will have only five more sports than the 2016 Olympics in Brazil's Rio de Janeiro, but there will be fifteen more events introduced within the existing sports. That's led to the creation of official mixed-gender table tennis, triathlon, swimming, and athletics events, as well as a mixed-gender relay event in both track running and swimming. Thomas Bach, the current president of the IOC, says that the new events will ensure that the first Games of the 2020s will be more relevant, more youthful, and will allow more women a platform to compete.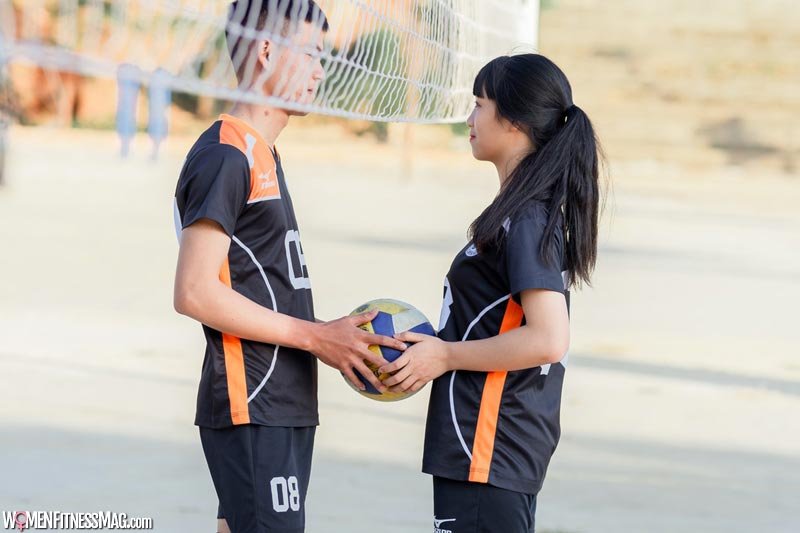 There are, clearly, some sports that men and women can't and shouldn't compete in. Male vs. female contests might be acceptable as a sideshow in the carnival world of professional wrestling, for example, but very few people would want to see men fighting women in a boxing ring. There are also differences in physicality that make it unlikely that women will ever be able to compete with men in sports like sprinting, jumping, or throwing. For a sport like darts, though, where success depends on nothing more than accuracy, skill, and the controlling of nerves, there's no reason why women shouldn't be welcome to compete against male opponents, and also no reason why they shouldn't be successful in doing so.
We salute Fallon Sherrock and her contribution to the history of women's sport, and we look forward to the day where she not only beats a man but also wins a major championship by doing so. In the process, she'll be inspiring women all over the world to take up the game themselves and see how they match up to their male counterparts. We also look forward to welcoming her equivalent in the world of snooker – another sport where men and women should be able to compete equally!
Fallon Sherrock Proves There's Nowhere Women Don't Belong