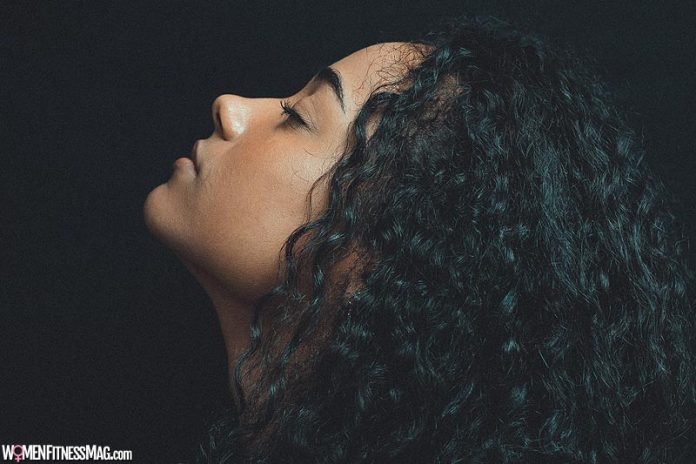 Fashion Fads Easy Come And Go But Curly Wigs Remain a Classic : Many fashion fads seem to come and go but curly wigs will always remain a classic. With our luscious curly wigs, you can wear beautifully styled curls every day. For your curly wigs to last a generation, it would need all the care it can get.
This article highlights all you need to know about curly wigs.
What is a curly wig?

Curly wigs are basically wigs that have a curved or wavy shape. They are the opposite of straight wigs. You can achieve a curly wig by rolling and curving straight hair using a curler or rollers. Curly wigs are made to mimic the natural curly hair texture of certain ethnicities. Some curls may be loose like the deep wave curly wig, while others may be tighter like afro coils.

Can You Wash Curly Wigs?

It is recommended that you do not wash curly wigs too often, only when absolutely essential. You might need to wash your curly wig if it starts to seem greasy, starts to lose its shine, or gets challenging to style. Here is how to gently wash a curly wig

Fill a sink with lukewarm water just enough to submerge the wig. Use of hot water should be avoided as this could damage the wig.
Gently and evenly apply the shampoo all over the hair.
After that, thoroughly rinse the shampoo from your wig. Rinse the curly wig from root to tip. Let the water run in the same direction as the hair to prevent tangling.
Follow up with a moisturizing conditioner to keep the hair soft and preserve the curls. Let the conditioner sit for a while in the hair before rinsing out.
Dry the wig with a clean towel.

Why Luvme Hair?

At Luvme Hair, we offer you a variety of wig styles to select from. Our customer service is top-notch which is why sophisticated women with an eye for quality shop with us. So should you. When you buy a curly wig from us such as our deep wave curly wig, you get a tantalizing discount and a complimentary gift bag. How much better could this offer get!

Why Choose a Curly Wig?

Curly wigs are one type of wig that never goes out of fashion. They can be worn for any occasion and by any generation. If you're the explorative type and are open to trying new things, curly hair wigs are just what you need. They come in different colors, lengths and curl patterns. There's the U part wig to accentuate your boss chic look, closure wigs to give you a natural aesthetic, and lots more.
Conclusion
Why look cute when you can look as spectacular as Taylor Swift in her signature bouncy curls. All you need to make the switch from basic to exceptional is our premium quality curly wigs. Luvme Hair has whatever curl size, length or color you want available on our online shop.
Related Videos about Fashion Fads Easy Come And Go But Curly Wigs Remain a Classic :
Fashion Fads Easy Come And Go But Curly Wigs Remain a Classic
nia wigs kinky straight, best products for human hair wigs, nia wigs headband, nia wigs upart, 1b/30 headband wig, nia wigs reviews, u part wigs, human hair wig products,