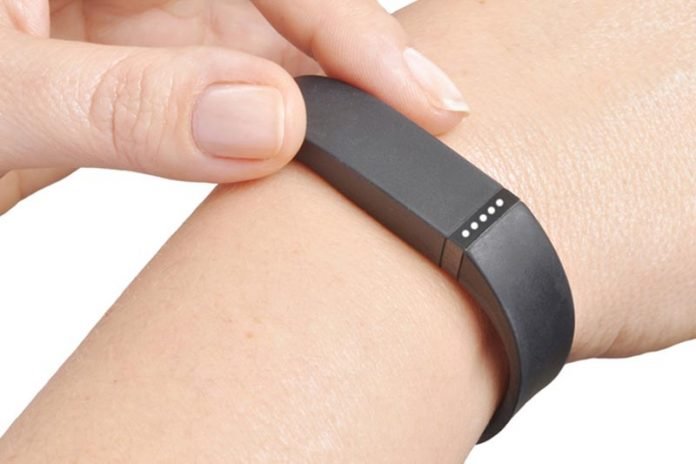 Find the Right Device to Track Your Fitness : The need to be physically fit has grown with the awareness of how important this is to our health. Exercising and keeping fit has become something of a fad with everyone showing or trying to show that they also keep themselves fit.
However, with this increased fitness craze has come some important realities. The first is the fact that some folks now expose themselves to danger arising from over-doing it. You can read about this here. The second is inability to monitor and actually rate how much impact your workout sessions are having on your goal.
To this end, sportsmen and women as well as exercise and fitness enthusiast now try to complement and monitor their efforts by using electronic help. One of this is the fitness tracker.
What is a Fitness Tracking Device?
A fitness tracker is a device that monitors various aspects of a person's bodily activities. They can be worn while engaging in a physical activity or simply while going about regular daily activities and they measure among other things heart rate, body calorie usage and more.
These trackers are becoming more and more sophisticated as a lot of them now also monitor how long the wearer has walked, run, sat still or even taken water. All of these different data collected by this wearable computer device are aimed at helping the wearer know exactly where they stand as it affects their fitness goals.
They could also act as guards to ensure that exercise does not become dangerous. These devices will easily show if something is about to go very bad. A good example is a case of an increasing or reducing blood pressure. They are simply an individual's personal trainer and doctor combined into one tiny wearable package.
Why is it Important?
There are a lot of reasons why these devices have become very important. We've hinted at some of these above but we will now look at some of these benefits in some detail.
Monitoring Personal Fitness Progress
One of the challenges that people used to face when pursuing a fitness program was not knowing the progress they were making. With these devices, it is easy to monitor the exact level of progress being made on a daily basis. This will serve as motivation to keep up with the program.
Easy Weight Loss Monitoring
Folks who want to lose weight or build muscles have always had this challenge of walking to the mirror or going to the scale to check after every session. Those little changes that occur during weight loss may not immediately translate to the scale but they can be tracked. It is easy to monitor calorie intake, how much of this calorie intake is burnt each day and so on. With this, you know that you are on course.
Personalized Programs and Tips
Some of these new devices can actually help design a personalized program based on the data it sources or those made available to it. They can show you your daily exercise targets and help you achieve them. Nothing simplifies a difficult task like having it broken down into bits and seeing how you conquer each tiny bit. With the fitness program designed specifically to help you meet your desired target and with the daily activity needed to achieve this target daily given to you, achieving your goal becomes a lot easier.
Sleep Monitoring
Today, you can now monitor how well you sleep. Interesting right? Knowing how well you sleep can help you manage a number of things that could have a negative impact on your health.
Health Monitoring
You can also monitor your health with these devices. Like we saw above, some folks can take their exercise program too far. With this tracker, you will be able to monitor your heart rate, blood pressure and other vital statistics that will tell you when you are over-doing it or when there is something that requires further investigation in your body.
In this article on Forbes, we even learn of the benefits of the trackers in a workplaces setting. This shows that it is much more than just a workout thing.
How to Choose One
So how do you go about choosing the tracker that is right for you? There are a few things you may want to consider and some of these are briefly discussed below.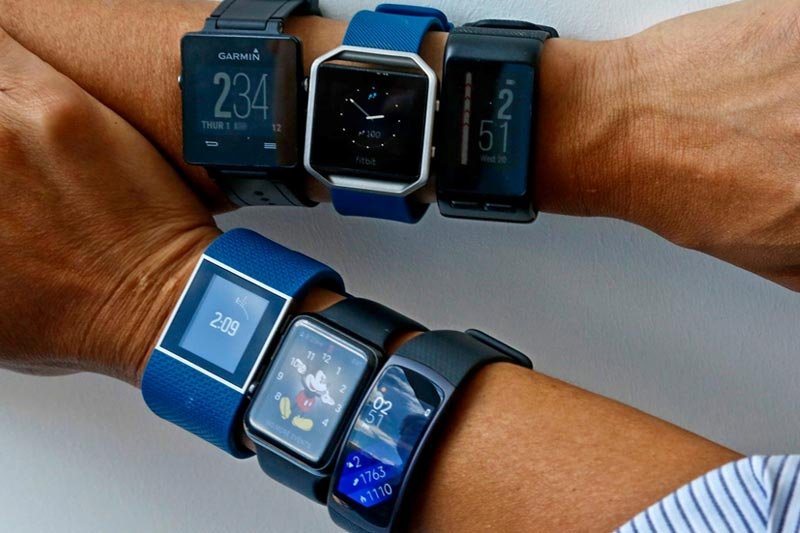 Your Fitness Target
Knowing exactly what you fitness goal is will help you know which device to choose. Do you want to lose a particular amount of weight over a given period? Do you want to monitor your calorie intake and burn rate? Do you want to ensure you perform a minimum level of physical activity each day?
Once you are able to define your goal, you will be in a better position to choose which device will help you achieve them.
Features
The features offered by each device is what will determine whether or not they will help you achieve your goal. This means that you will need to take some time to understand what features are offered by each device you may consider.
Device Design
Design also matter as it can make it easier or more difficult for you to meet your objectives. First, look at how it will be used. Will it be worn as a bracelet, hooked to your cloth or what? This again comes back to your overall objective. If your goal requires that you have the device on you at all times, then you should look for a design that will make this convenient and possible.
Another example is if you need to have the device with you even while in the shower or while swimming. This will simply tell you that you will need something that is water proof.
A few Recommendations
There are a number of different products out there for you to choose from. You can check out a review of some great choices on https://www.officialtop5review.com/fitness-trackers/. To conclude this article, we will however make a few recommendations of our own.
TEYO Fitness Tracker HR
This records your daily activities, including number of steps taken, how fast you walked or ran, distance covered, burnt calories and more. It can also monitor your heart rate and blood pressure.
Runme Fitness Tracker
This can be used to monitor running, hiking, walking, cycling and other sporting activities. It records your activity through the day. You can also connect to other devices easily. In addition, it is water resistant.
BETIMESYU Fitness Tracker
This accurately records your daily activities from steps taken to speed, distance covered, burnt calories and general active period. It also monitors your heart rate round the clock.
Surely there are others you can consider. Just carefully look through them and choose one that suits you the best.
Related Videos about Find the Right Device to Track Your Fitness :
Do Fitness Trackers Accurately Count Calories?
How do Fitness Trackers Work?
3 Things BEFORE YOU BUY a Fitness Tracker or GPS Watch
Find the Right Device to Track Your Fitness
best fitness tracker watch, best fitness tracker 2019, best fitness tracker with heart rate monitor, best budget fitness tracker, how to choose a fitness tracker, best fitness watch 2019, best fitness band india, Device to Track Your Fitness