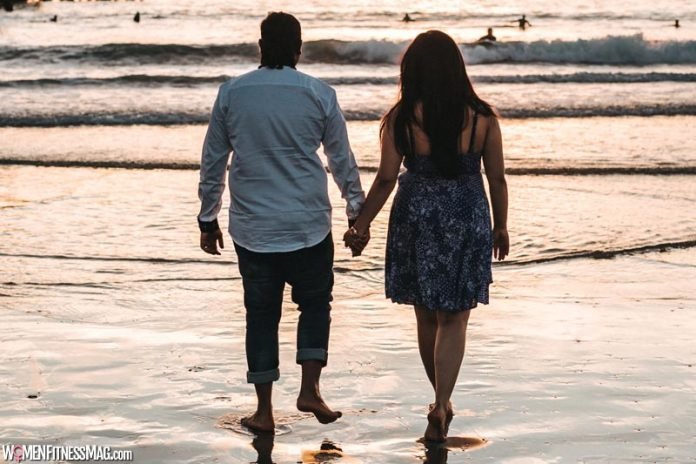 Finding True Love in Your Mature Years : It's no secret that loving someone, and being loved in return, is one of the most important aspects of life.
This is true regardless of age. Yet, finding love as you get older can be very challenging.
Finding love after 40 isn't easy, but it's also not impossible. In fact, the pursuit of love later in life can be an incredibly satisfying experience. After all, you know yourself far better than you did when you were young. You understand what is appealing in a partner, you know what turns you on, and you have a better understanding of what true love actually looks like.
Here we take a look at finding true love for people over 40, and how dating and romanticism isn't reserved for the young.
Think About What You've Learned from the Past
One of the keys to finding true love over the age of 40 is to take a deep dive into what you've learned from past relationships. After all, those relationships, and the lessons learned from them, have shaped who you've become.
If you don't think you've learned anything, it's time to do some serious soul searching.
Most of us have fallen in love many times, beginning at a very young age. Of course, that was back when you were young and foolish. Now is the time to ask yourself about what you felt at the time, the mistakes you made, and what you'd do differently if you had a time machine.
Well, you might not have a time machine, but you are older and wiser, which means you have the chance to make better decisions in order to create a more satisfying future with someone special.
Confidence is Sexy
Another important factor in finding love is having confidence in yourself. It might sound like a cliche, but yes, confidence is indeed extremely sexy.
On the other hand, few things are more of a turnoff than a person who is obviously insecure and lacks confidence in themselves. Therefore, you need to spend time working on yourself, discovering your true self and what makes you happy, and building your confidence so that you are ready when the chance for new love walks into your life.
Practice Flirting
Flirting is super fun, but it is a skill that doesn't come naturally to everyone, and it's easy to fall out of practice. Especially if you've been in a long-term relationship and let your flirtation skills get a bit rusty.
The key is to practice. After all, you can flirt whenever you want. It doesn't have to be a big deal. Learn to smile at people. Study their reactions to you and pay close attention to them. Are they flirting back?
The ability to flirt can be like a superpower. It lets people know that you are an open and engaging person. The more you practice, the more you will understand what works and what doesn't. It's also a way of gauging interest from the other person and is the perfect way to break the ice.
Keep in mind that being a little flirty isn't the same as being a player or a pickup artist. It's just a social skill that helps two people get to know each over a little better and makes the dating experience so much more exciting.
Make Good Conversation a Top Priority
Learn to chat. After all, being a good conversationalist is another important aspect of finding the type of relationship you've been looking for.
Are you an introvert? That's fine, making conversation with someone doesn't mean that you have to be outgoing. It's another area that often takes practice. Just keep in mind that good conversation is the best way to get to know someone better and to find out what makes them tick.
Don't be afraid to make a list of things to talk about. It can help you start conversations, even when you're extremely nervous. Keep the list in your pocket or on your phone, then sneak a glance at it when necessary. The more you practice, the more naturally the art of conversation will come to you and you'll discover that you don't need any help at all.
Think About What You Find Attractive
Now that you're over 40, you probably aren't attracted to the same things as when you were younger. This is normal and healthy, as everyone changes. You probably don't like the exact same foods as when you were a kid either.
With this in mind, you need to take the time to assess the qualities you're attracted to. You've matured, you've learned to appreciate different qualities, and you've hopefully come to realize that everything that glitters isn't gold.
Understanding yourself in a deep and genuine way will help you find a quality individual who will turn you on and treat you with respect. Remember, if you want to find deep and lasting love, you must look beyond sex and money.
Remember to Love Yourself First
Before you can truly love someone else, you first need to be able to love yourself. This might sound obvious, yet many people never take the time to discover the power of self-love. This will also help boost your confidence and help avoid some of the common pitfalls of unhealthy relationships.
Don't Be Afraid to Step Outside Your Comfort Zone
Everyone has a comfort zone. The problem is that some are bigger than others. A limited comfort zone can become a prison.
Stepping out into the dating scene after years can be scary, but don't let fear stop you from experiencing the fun and excitement of searching for love.
Try to Keep an Open Mind
Are you set in your ways? If so, you're not alone.
You might think you already know exactly what you're looking for, but it's important to leave room to be surprised. Love can be that way sometimes. After all, there's nothing better than being pleasantly surprised by something you hadn't imagined possible.
A Guide to Finding Love After 40
Are you ready for a new relationship? These tips for finding love after 40 prove that it's never too late.
Related Videos about Finding True Love in Your Mature Years :
How to Find Love After 40 | Engaged at Any Age
Dating After 40: How To Find Lasting Love
How to Find Love After 40
Finding True Love in Your Mature Years
finding love later in life quotes, falling in love in old age, finding love later in life prima, is falling in love different when you are older, finding love after 35, falling in love later in life, finding love later in life poem, giving up on love at 40,