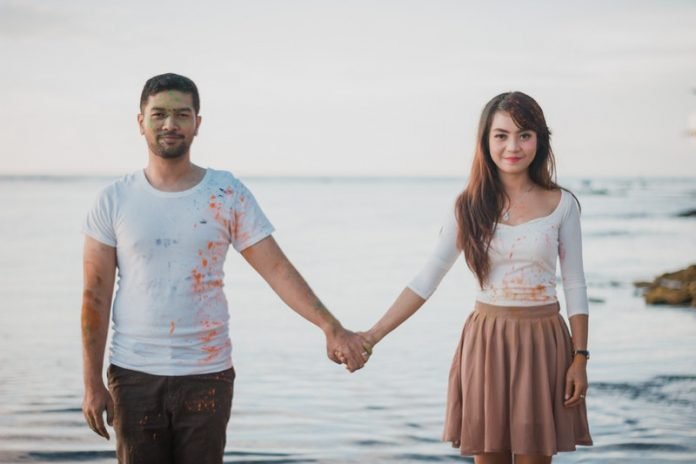 First Year Of Marriage Problems Most Couples Face : A big congratulations to you for getting married to the person you like and love. You have completed a huge milestone in your personal life. After all the marriage excitement and hours of the wedding planning process, you would now be looking forward to settling in your new married life and slowly get back into the normal routine.
Once the initial romantic period comes to a close, there are other problems and challenges that the relationship faces in the first year of marriage. Married life is different as compared to unmarried or committed life as a couple. If you can work through the challenges, your relationship will get stronger with time and both you and your spouse will be happy with one another. Read here why the first two years of the marriage are the most important ones.
Problems and issues between two persons will happen due to different personalities and habits, hence it is important to tackle them in an organized manner with discussions with the other person. Let us have a look at some of the problems that couples face within the first year of their marriage:
Finances

Marriage also forms a shared financial partnership due to two incomes. Ideally, the expenses should be shared to avoid any misunderstanding that may happen. But many couples don't discuss money matters prior to their wedding which leads to distrust, resentment, and marriage failure. Therefore, it is always recommended to talk about finances early so that everything can be easily managed in the future. Mostly, women try to avoid the finance topic, hence it is advised to discuss financial matters and plans periodically.

Household roles

Even though some couples get to live together before marriage, they still get surprised by each other's behavior once married. All the household work like daily tasks, errands, cleaning, chores, etc. should be shared between both of you. You should discuss with each other to establish expectations and then define a routine that best suits both of you. Moreover, if both of you are working then it leaves even less time to complete the chores and another helping hand is always welcome.

Intimacy

Lack of intimacy is a very common issue in marriages. Since priorities change after marriage, sex falls down the to-do list. Moreover, with busy schedules, it becomes trickier to spend quality time together. Hence, sit with your spouse and talk about intimacy and emotional needs that both of you are looking for. Also discuss some of the other sexual problems like dry vagina, premature ejaculation, etc. to avoid dissatisfaction or miscommunication in the future. You won't believe how many men out there are looking for Shighrapatan Ayurvedic Ilaj.

Fitness and personal hygiene

Sometimes the couples get very comfortable with each other after marriage, due to which personal hygiene and fitness start getting ignored. Even though everyone knows that you don't have to look for a new partner, but this doesn't mean that you start ignoring your health. You should maintain a healthy lifestyle even after your wedding. Find simple exercises that you can do with your partner like morning walks, post-dinner walks, etc. Make fitness and hygiene part of your daily schedule.

Annoying things

First Year Of Marriage Problems Most Couples Face

After marriage certain actions and gestures become annoying that looked adorable before marriage. This happens due to the common expectation of a change of personality post-marriage. But these little things attracted you to your partner and make him or her unique that others and hence you must accept these. If you find them annoying post-marriage, you should spend some time with yourself and try to create a balance between time spent together and alone.

Time management

Once married, your partner will expect you to spend more and more time with them. You might feel more clinginess and can start resenting marriage itself. Therefore, it is very important to set realistic expectations that work in favor of both of you. At the same time continue spending your time doing things that you love so that you have that required space and get some 'me' time. Balance your schedule so that you both get some time apart as this is important for a happy married life.
The first year of marriage brings in a lot of obstacles and problems that you both have to tackle as a team. Once you both have good communication and set clear expectations, you will have a happy married life.
Related Videos about First Year Of Marriage Problems Most Couples Face :
Most Common Marriage Problems
What Problems Do Every Couple Face In The First Year Of Marriage?
First Year Marriage Problems To Beware Of
WEDDING NIGHT AND THE FIRST YEAR OF MARRIAGE!
MARRIAGE ADVICE | SURVIVING FIRST YEAR OF MARRIAGE!!!
Related Infographics about First Year Of Marriage Problems Most Couples Face :
First Year Of Marriage Problems Most Couples Face
first year of marriage problems, why is the first year of marriage the hardest, first year of marriage fighting all the time, how to get through the first year of marriage, first two years of marriage are the hardest, getting a divorce after 1 year of marriage, hardest year of marriage, first week of marriage,