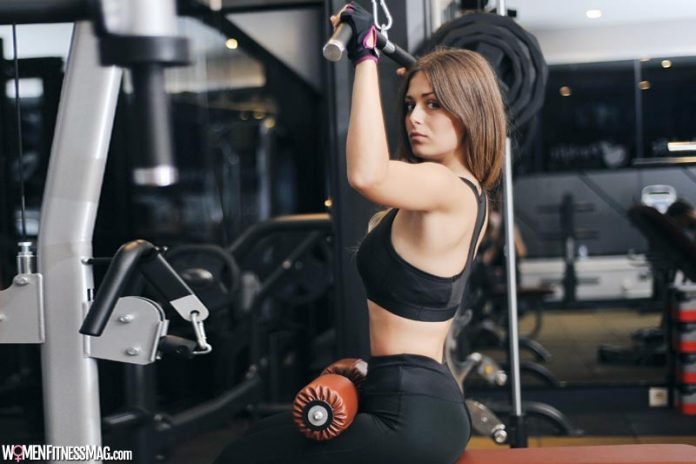 Five Simple Ways To Get Back On Track On Your Fitness Regime : The coronavirus pandemic has landed the best of us in an extended period of lethargy and placed us in a workout slump. An excellent antidote to feeling better and easing moods is physical activity.
But, understandably, getting motivated to move in the first place can be challenging. So, if you miss your fitness habits and are aching to get back, but don't know where to begin, let's show you how.
Create A Simple Goal And Timeline


Let's begin by building a realistic and measurable goal that you can pencil down on paper. For instance, you have a goal of getting stronger. You can perhaps put down a specific number of push-ups for every alternate day or a few days of the week. Over a period, you can slowly increase that number as you get better with push-ups. Apply the same principle to any physical activity you enjoy, such as strength training, floor exercises, core conditioning and others.

To get yourself moving, schedule a workout in advance. When you make a goal and add a timeline to it, you are essentially preparing yourself mentally to adhere to it. Ensure that you have realistic goals. For instance, if your preferred time of exercising is early morning, it can be a great way to start the day. Similarly, if you prefer exercising in the evening, it can be an excellent way of blowing off some steam.

Get Accountability In Place


You may want to have an 'accountability partner' to motivate you to follow through with your goals of being fit and active. This companion could be in the form of another individual or a mobile application, and even a wearable device. Sharing your activity on various witness apps can be a fun and motivating way of getting you to move. Fitness apps and wearable devices are also crucial in supporting you to exercise more through fun challenges, workout plans, haptic reminders, nudges and real-time notifications.

Go Easy On Yourself


Regardless of how you might be or were before the lockdown, it is essential to slowly slide back to any form of physical activity. Perhaps you have spent more than a few weeks or months without exercising. Hence, it can be a good idea to ease back into your fitness activity without being too hard on yourself. Most people tend to get discouraged when they cannot work out with that same energy that they used to in the past. If you push yourself to work out hard in the initial days, you may get easily fatigued or discouraged to get back to your fitness routine. Instead, you may want to resume your physical activity at 25% or 50% of your former intensity level. As you get more familiar, you can increase the force to 15% every week to avoid injury. Remember to pay heed to your body and don't be demotivated if you need more time to improve your fitness intensity.

Work in Parts


Scheduling a workout time during the day does not mean you have to block an hour or two off your 24 hours. In fact, you can benefit from working out in shorter durations throughout the day. You can try scheduling small durations of Tabata and HIIT activities during the day to keep yourself active. Taking regular breaks to move about from a sedentary lifestyle can be highly beneficial to your health. Look out for training activities that you can do in the space you have available for short intervals during the day. Consider these brief workout periods as 'fitness snacking' rather than one large meal. A high-intensity 15-minute workout may offer you more significant benefits than not working out at all.

Cheer Yourself


Working out by yourself can sometimes feel long-winded and arduous. If you struggle with exercising that makes it feel like a burden, try reframing your fitness regime into a pleasant activity that you find fun to do. Also, use positive self talk to boost yourself to exercise. Tell yourself that you're "going to feel good, and you can do it" to motivate you to exercise.
Conclusion
It is imperative now than ever to stay strong and keep our bodies healthy. Exercise is a critical aspect of good physical and mental health, and hence, it is essential to look into any fitness activity options available in your space. If the weather allows, you can immerse yourself in nature by going for a long walk or spending an hour every day in a natural environment, such as at a park, to receive significant improvements in your health and well-being. Even if you do not have these options, following exercise videos to guide you to exercise or enrolling in a fitness subscription plan that allows you to work out with others can also be just as beneficial.
Related Videos about Simple Ways To Get Back On Track On Your Fitness Regime :
6 MUST KNOW Tips To Get Back On Track
HOW TO GET BACK ON TRACK | 5 Healthy Diet Tips + Tricks
How to get back on track with working out
How To Get Back On Track In 1 Day (what I eat & how I workout)
5 TIPS TO GET BACK ON TRACK | WEIGHT LOSS JOURNEY
Five Simple Ways To Get Back On Track On Your Fitness Regime
how to get back on track with studies, how to get back on track with exercise, 5 ways to get back on track, how to get back on track with diet and exercise, how to get back on track with work, getting back on track fitness quotes, get back in shape workout for beginners, how to get back on track when you feel lost,