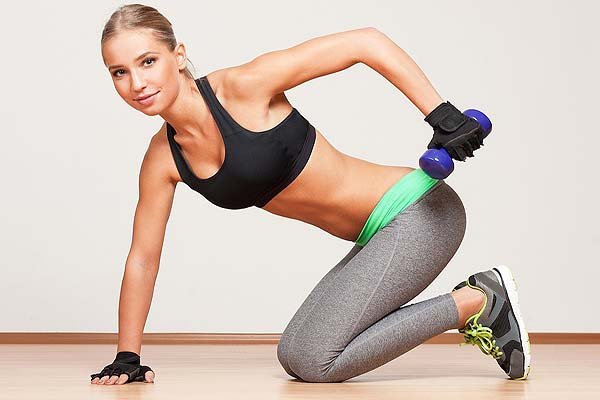 Full Body Workouts For female : All of us want to look and feel good. That is what led me to look for a trainer. I needed to feel healthy, strong and energetic. I started my routines with zeal and enthusiasm although my body pained a lot in the initial stages. After a few sessions, my trainer introduced me to full body workouts for women. He told me that these exercises would not only help me to sleep well, but give me a healthy well rounded body shape. The process included squats, dead-lifts, push-ups and lunges among others. I wish to talk about each of them shortly.
Full Body Workouts For female
1. Squats
This was a lifting exercise that worked miracles for my lower body. It strengthened my hips, hamstrings and my core. I do not want to pretend that I loved the exercises. My body screamed loudly for alternatives. However, with time I got used to the regime and I had a relaxed body and renewed sexual vigor to show for the rigorous exercises.
2. Lunges
These exercises helped with my quadriceps, hamstrings and glutes. My biceps and muscles cursed me in the initial days. More so, whenever I did them with dumbbells. My trainer showed me various ways of doing lunges. But the one I loved most was where I would choose a target and lunge to that target. I tell you, by the time I got to my target, my legs were screaming for mercy.
3. Deadlift
This one build my entire body strength. I would pick up a bar from the ground and use my entire body to bring it to my thighs. I would start by bending and bring the weight to my thighs. At the end, I would be standing with my arms straight with the hanging weight in my hands. However, one day I did a wrong technique and injured my back. I had to stay away from the gym for a few days. Having learnt my lesson, I was a bit more careful when I went back. After learning the ropes, this exercise strengthened my back, quads, forearms and the core.
4. Push-ups
Although my friends kept telling me that push-ups are old fashioned, the routines proved to be quite effective. They helped to strengthen my chest, core and triceps. My trainer made me realize that I lift 60% of my body when doing push-ups. I include push-ups in all my routines.
I have discovered very many benefits associated with full body workouts for women. Top on the list is that they help me to burn many calories in a short period of time. These exercises have helped me to build stronger muscles. In the recent past I have noticed that my body is stronger and has very high levels of endurance. This has been as a result of my workouts and I do not intend to stop any time soon. I have also enjoyed greater flexibility. Actually, a single full body workout is better than isolated workouts targeting specific areas of the body.
Related Videos:
Full body workout for women – at home with no equipment
Women's Full Body Fat Burning Workout!!
36-Min Full Body Workout – Total body Toner No Equipment
Easy Beginners Workout for Women – At Home Full Body 20 Minute Floor Exercises
FULL BODY WORKOUT | FINDING MY MOTIVATION AGAIN
30 Minute Total Body Workout Circuit | Kathleen Tesori
30-Minute Full-Body Workout to Burn Calories | Get Fit 2015 Challenge
31-Minute Full Body Workout – Bodyweight No Equipment Workout 250-300 Calories
30 Minute Full Body Dumbbell Workout
Full Body Workouts For female
Contributed by: Ramirez Sarah
Sarah is the founder of CyanFitness where she and her associates can share her expertise on total wellness with you. Here, She does not only design personalized workout programs. But most importantly, She helps you develop the habit of maintaining a healthy lifestyle.
You can read more about Sarah at her blog ( CyanFitness )
Full Body Workouts For female
full body workout routines, full body workouts for weight loss, full body workouts for mass, full body workouts at home, full body workouts without equipment, upper body workouts, full body workout for women at home, full body workout for women at gym, full body workout for women to lose weight, full body workout for women youtube,
full body workout women get lean program, full body workout for women video, full body workout for women to lose weight and tone, lower body workouts for women, full body workout for female beginners,
full body workout for beginners at home, full body workout for beginners without equipment, full body workout for beginners video, full body workout for beginners men, full body workout for beginners at gym,
full body workout routine for beginners, beginner full body workout for weight loss, beginner full body workout no equipment,