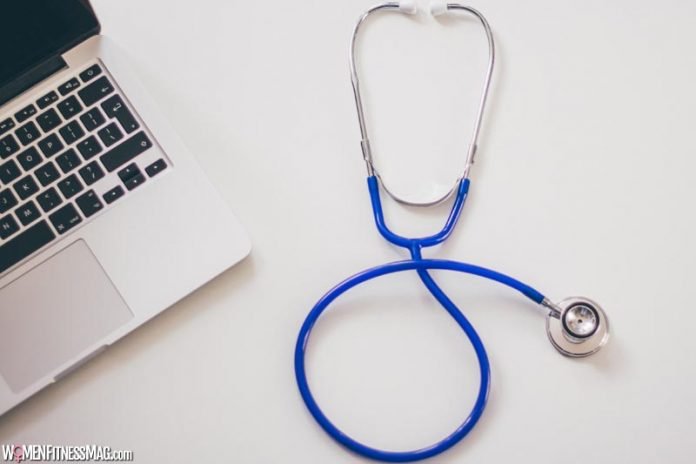 Healthcare In 2021: 5 Career Trends To Follow : It has been a terrible past year, and we're still battling the deadly pandemic. Simultaneously, the world shifts the focus towards eradicating the virus while adopting the new protocols with the 'new normal.'
Besides breakthrough research and vaccines, the healthcare industry worldwide is still on its toes to drastically change things. The studies are focused on developing vaccines, conducting clinical trials, and devising solutions to help the global population.
Most of the operations worldwide are operating virtually due to the pandemic, and such norms have changed our future trends. Artificial intelligence, the internet of things, and FinTech have a different impact on our lives and career. While tackling the ongoing crisis, the healthcare workers and healthcare industry remained the frontline warriors. And they are still fighting for the betterment of the human race. From biotechnology to innovative medicine, telehealth and other technological aspects like robotics have played a substantial role in sustaining the healthcare industry.
Here are some career trends that are going to play out in 2021.
Healthcare and services managers


The hospitals and the healthcare industry paint a picture of a place providing solutions to our ailments, but it also means business. Hospitals are snowballing with patients, and there is a dire need to accommodate patients and staff alike. Healthcare is booming with various career opportunities, and health managers are high in demand. Hospital administration plays a vital role in streamlining the day-to-day tasks to ensure patient satisfaction and quality of care. With an online MHA degree, starting a career as a health and services manager is all you need. From directing and planning other services, these managers stay on top of all the changes happening in the healthcare industry and implement them accordingly. The BLS predicts 33% growth in this career trend from 2019-2029.

Physical therapist assistance


The common perception of having a career in the healthcare industry is to receive either to become a doctor or a nurse. Luckily, this concept is wearing off for the past few decades. People have shown interest in other career pathways existing in the healthcare industry as well. Patients with injuries or suffering any other physical trauma get referred to a physical therapist. Working as a physical therapist means that you will help people overcome their injuries and mobilize their muscles and joints. Physical therapist assistance also provides hands-on therapies and maintains other crucial information related to patients.

Nurse practitioners


Nurses are an integral part of the healthcare industry, and it is one of the noblest and rewarding professions. Nurse practitioners provide advanced care to patients, like diagnosing and treating various illnesses. A nurse practitioner can work in different settings like hospitals, nursing homes, law firms, schools, and even mental health clinics. This career trend will boost up to 52% by 2029. Nurse practitioners can avail of various career transitions and play a substantial role in maintaining the quality of care provided by the hospital.

Medical Assistants


With patients filling the hospitals every day, doctors alone cannot tend to every patient's need. Medical assistants have been in demand to fill the gap created by the shortage of doctors. Many medical assistants carry out administrative and clinical tasks in a healthcare organization. From measuring the vitals of a patient to record their information, a medical assistant performs various roles. Medical assistants lessen the burden of a doctor and help in creating more room in their schedule to accommodate other patients.

Occupational therapist assistant


Occupational therapist and occupational therapist assistance is another career trend, with a career growth of 35% expected by 2029. These assistants ensure that the treatment facility operates smoothly besides assisting the therapists. OTAs provide treatments and procedures to help patients recover. These assistants work with people requiring reinforcement of skills necessary for work and daily life. They are responsible for developing treatment plans, document patient information, carry out and supporting routine treatments. They also offer their skills and services in directing some treatment programs to help the patient improve and recover.
Conclusion
As we begin 2021, while still finding a cure for the virus, the healthcare industry has changed and expanded. The skyrocketing number of patients and demand for more employees have made a noteworthy change in career trends prevailing in the healthcare industry. There is an immense need for more healthcare workers to tend to the patients and other aspects of a healthcare organization. The BLS or Bureau of Labor Statistics predicts a 15% growth in various careers across the healthcare industry. The national average for career growth is 10-12%, but the healthcare industry has fast-growing career trends making room for more candidates.
Related Videos about Healthcare In 2021: 5 Career Trends To Follow :
Live Q&A: Top Healthcare Predictions & Trends to Watch in 2021
Four Healthcare Trends To Look Forward To In 2021
Healthcare In 2021: 5 Career Trends To Follow
biggest challenges facing healthcare 2021, emerging trends in healthcare 2021, current trends in healthcare 2021, healthcare trends 2021 deloitte, healthcare trends 2021 mckinsey, health insurance trends 2021, current healthcare issues 2021, health and wellness trends 2021,