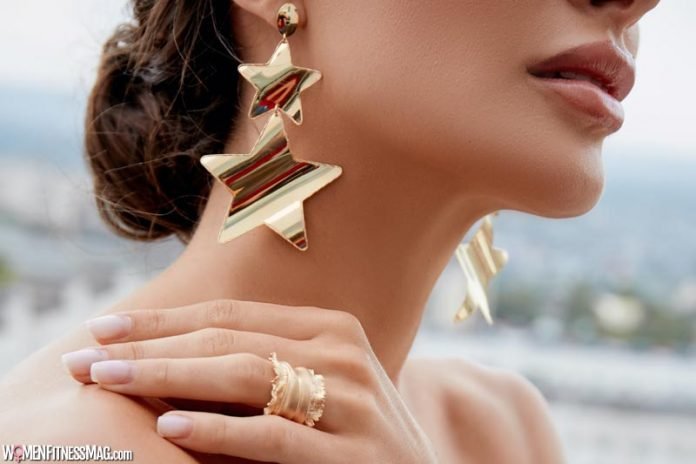 Top Jewelry Trends for Summer 2021 : Ladies are quite obsessed with jewelry these days and for a good reason. It isn't only about the solitaire ring featuring pure and exclusive diamonds, but even the casual and daily-wear jewelry is trending. There is something about the diamond engagement rings that have made them the ladies' favorite.
Some bracelets and necklaces are evergreens, meaning they never go out of trend no matter the season. In this article, we will share the top jewelry items that are highly likely to trend in 2021. Explore the trending jewelry pieces and buy online jewellery in India.
Pearls


The days when pearls were considered old-fashioned and traditional-style jewelry are long gone. Today, pearl-based bracelets and necklaces have become a new fashion trend. You must have seen the fashion icons and trend-setters pairing pearl jewelry with their regular outfits. Well, it has become a popular street style.

One specialty of pearl is that it gives you a royal look. And, you can pair it with just about any outfit – be it your favorite pair of skinny jeans or a traditional Saree. Pearls are quite common in contemporary jewelry pieces. If you want to renew your collection, try finding a local jewelry store where you can browse fine pearl necklaces and earrings.

Personalized Solitaire Rings


Solitaire settings in the engagement rings have been a staple in the wedding industry for years. The solitaire ring features one, super large diamond in the middle that shines bright and looks flawless. The personalized engagement rings with a solitaire setting have a high demand in the bridal industry and for many reasons.

Chain Jewelry


Chain jewelry is another special trend and it looks good on everyone – whether you are a subtle-style jewelry lover or someone who loves bold designs. You could pair your cool and chic outfit with a simple chain or try a statement chain necklace. Combine your necklace with a nice bracelet.

Try Pendants and Charms


A simple chain coupled with a nice pendant will make a beautiful piece of jewelry. In fact, pendants have the power to transform a plain chain necklace into a noticeable and fascinating adornment. Another great jewelry option is the charm bracelet. You could order a customized bracelet, featuring a unique design. A personalized pendant with your name engraved in the chain also looks amazing.

Hoop Earrings


Ladies don't really have to put on those heavy and funky earrings when dressing up for parties and formal events. All you need is a nice pair of hoop earrings and you are good to go! You can pair the hoop earrings with formal and informal outfits. Whether you are attending your friends' bachelor party or a meeting with your colleagues, hoop earrings are your go-to accessory for any event. Choose your own perfect pair of Hoop Earrings at https://www.itshot.com/jewelry/earrings/diamond/hoop
It is one of the classic and everlasting trends that look good with any dress or on any occasion. Besides, hoop earrings are super comfy and light. You don't have to mix and match the earrings with different outfits. Just grab your favorite pair of hoop earrings and pair them with other accessories to complete your look.
Related Videos about Top Jewelry Trends for Summer 2021 :
Jewelry Trends – Spring/Summer 2021
JEWELRY TRENDS IN 2021
Top Jewelry Trends for Summer 2021
fashion jewelry trends 2021, jewellery trends 2021 india, necklace trends 2021, handmade jewelry trends 2021, fine jewelry trends 2021, jewelry trends 2021 vogue, trending jewelry 2021, bracelet trends 2021,