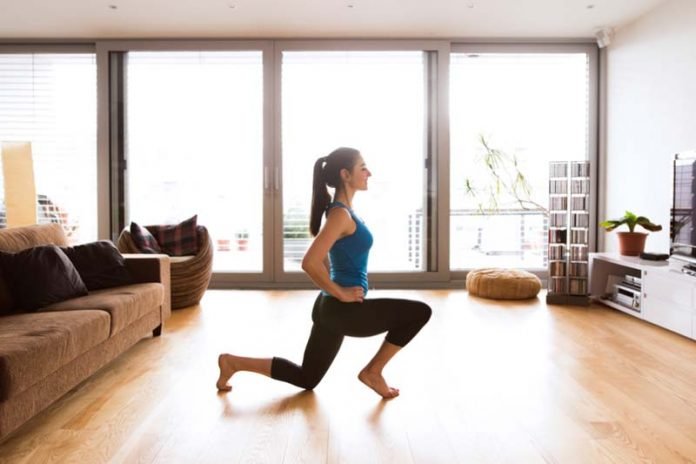 Here are the best exercises for working women : An active way of life and regular exercise are very important for everyone to keep their both mental and physical condition healthy and have their body prepared for any kind of stress of everyday life at work or school.
Although exercise is good for any gender or age out there, this article will focus on some really good exercise for women they can perform while completing their daily tasks, provided by experts at the World Gym.
We all know how engaged and stressful our working days can be, with very little time to take care of yourself and be in good shape.
If you are not the biggest fan of gyms or your timetable does not allow it, there is a way to be active and implement exercise into your busy daily routine without missing out on any of your plans and tasks.
Watch TV and exercise
This is a nice morning routine while you prepare for work and TV is on in the background. You can watch your favourite TV programme and be active while at it. Instead of just sitting and drinking coffee or whatever, you can stand up and do series of squats.
It will literally take no time or will it prevent you from enjoying the show, on the contrary, you will feel happy, satisfied, and entertained. Don't use the remote, move back and forth to the TV to change channels.
You don't even have to do regular exercise, you can just dance to your favorite music and initiate a spark to start a day awake and energized. There are also shows made specifically for exercise.
Just walk
You live in a building on the 5th floor for example and you need to do some errands like going to the grocery store or take the trash out before work? Great, you can accomplish all these just by using your legs to move up and down the stairs.
Forget the elevator and you'll notice results in no time. While on break at work you can use this time to be active by using staircase. As a matter of fact get used to taking the stairs any time your schedule allows it.
Same goes if your work is close to your home. You should absolutely use this to your advantage and walk to work. That might require you to get up a bit earlier, but the payoff is priceless. That morning cardio becomes integrated into your routine and you wouldn't even notice that you've actually making an effort.
Basically, wherever you go and whatever you do you need to try and use your legs and avoid any sort of help that elevators or moving stairs can provide, these might seem like small steps, but getting used to this sort of activity will surely help your body stay in good form.
Stretch regularly
Whether you move a lot or you spend your day sitting at a desk for most of the time, there should be regular intervals of stretch exercises because staying in one position for eight or more hours is not beneficial to your health at all.
If standing up and walking is not included in your job description, there are certain exercises you can do just by sitting at your workstation. Ideally you could take a walk around your work place every hour or so.
Play with your kids outside
I know that it maybe sounds a bit silly, but actually partaking in your kids play outside is something the whole family could benefit from.
You'd spend quality active play time with them and you'd also be in action doing all sorts of things from running, jumping, or any other activity your kids express desire to do.
Related Videos for best exercises for working women :
Too Busy to Exercise? Think Again
Fast 5 Minute Cool Down and Stretching Workout for Busy People
Five-minute exercises for busy women
Best 10 Minute Workout for Busy Moms
No excuse workout. 16 minute HIIT bodyweight workout for busy women.
Here are the best exercises for working women
women's exercise for flat stomach, body toning exercises for females, workouts for women at home, daily exercise for womens at home, full body toning workout at home, toning workout plan for females, home workouts for women to lose weight, workout for beginners at home female, simple daily exercises to stay fit, best exercises for women, women's exercise for flat stomach, best exercises for working women