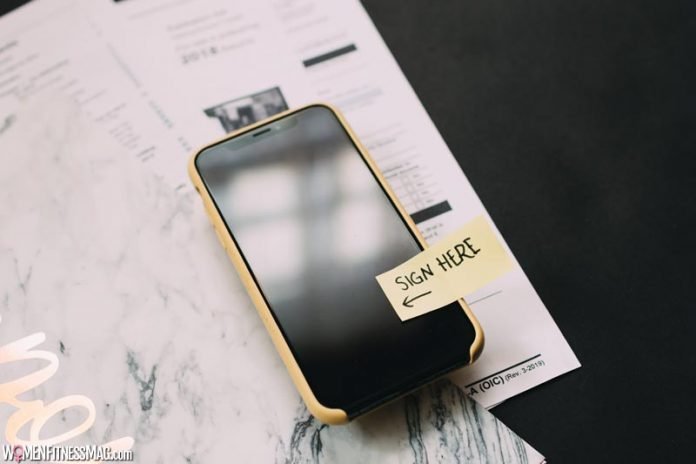 How does HIPAA Compliant E-Signature Protect Your Business? Very few people enjoy filling out the paperwork that's related to a doctor's visit. Imagine the staff members who are tasked with scanning this information into their system or inputting it manually. The hours dedicated to this job are enormous. Fortunately, healthcare practitioners now have the option of using e-signatures and digital forms to reduce the paperwork burden.
Thanks to technology, a person can complete the paperwork on their computer or mobile device and transmit it to the healthcare provider. The process takes less time and requires less work on the part of the practitioner's staff. They can turn their focus to patient care when electronic medical records are used from the start.
Healthcare works can legally use e-signatures but must comply with all HIPAA rules when doing so. HIPAA or the Health Insurance Portability and Accountability Act was enacted by the federal government and establishes national standards when it comes to a patient's information and the security, privacy, and protection of that information. Healthcare practitioners find that, with mSign.io, they benefit from e-signatures while ensuring they remain in compliance with HIPAA standards.
HIPAA and Electronic Signatures
Congress enacted the HIPAA Security Rule in 2003. While this rule was said to provide guidance on the appropriate use of electronic signatures in the healthcare sector, practitioners found the information to be very vague. Questions concerning e-signatures led to the United States Department of Health and Human Resources stating there were no standards for e-signatures. The agency advised healthcare practitioners to ensure the electronic signatures obtained from patients would lead to a legally binding contract.
The Uniform Electronic Transactions Act and Federal Electronic Signatures in Global and National Commerce Act provided more guidance for healthcare professionals. Complying with these laws ensures the e-signatures are valid.
HIPAA Electronic Signature Conditions
Most healthcare transactions don't require a patient signature. Nevertheless, certain situations arise where a signature is required, such as during patient authorizations and business associate agreements. When e-signatures are used in these scenarios, they must comply with HIPAA requirements.
All documents using e-signatures must adhere to federal e-signature laws. Furthermore, the documents must detail the agreement between the parties signing the documents. Each party must receive a copy of the document once signed to ensure it cannot be repudiated at a later date. Healthcare practitioners need to make certain they also comply with local and state laws.
Healthcare providers must verify the identity of any individuals signing the agreement. This ensures a person doesn't sign a contract if they lack the authorization to do so. The practitioner may use two-step authentication, phone voice verification, or identifying questions for this purpose.
Personal health information must be kept safe and secure at all times. To ensure it is, healthcare providers need to establish a system that prevents digital tampering. They must protect the integrity of these signatures by safeguarding their use, much as they do with PHI or protected health information under the HIPAA Security Rule.
Time stamping and other measures must be put into place to ensure there is an audit trail for every electronic signature. The trail is needed to ensure the signatures are legal. This trail needs to show the dates, times, and locations of signatures along with the file's chain of custody.
The covered entity must retain control and ownership of any evidence of e-signatures. The signed agreement should not be shared with anyone other than the signatory, and all copies of the signed documents should be wiped from the e-signature provider's server.
Any e-signatures related to protected health information must be safeguarded and comply with all applicable laws. Experts recommend healthcare practitioners work with an attorney to ensure they remain in compliance. This should be done, as e-signatures help practices streamline operations while improving patient satisfaction.
Related Videos about How does HIPAA Compliant E-Signature Protect Your Business? :
How does HIPAA Compliant E-Signature Protect Your Business?
hipaa compliant e signature software, hipaa e-signature requirements, is docusign hipaa compliant, electronic signature policy for medical records, hipaa signature requirements, electronic signatures in healthcare, is hellosign hipaa compliant, free hipaa compliant electronic signature,