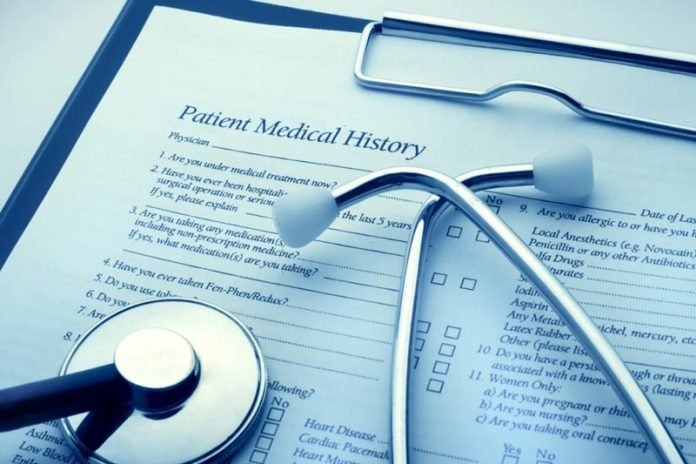 Your Medical Info can save your life : Life is like a fully bloomed rose. The ethereal sight of a blooming flower in the middle of this large lawn of the universe doesn't just tell the whole story of what struggles that rose has gone through to become what it is. Sure, it has the leaves of luck to thank and thorns of grit to show for its self-defense mechanism—but this flower is under constant fear of breaking apart.
Every lawn has its caretaker—a Gardener who takes care of all flowers and leaves. Just like that, patients have doctors to thank for their well being. Doctors are lifesavers. They go to lengths beyond the farthest stretch of the imagination—saving lives and saving the world. Out of many crucial factors that play a role in deciding what's going to happen when the patient lies on the bed, Health Records are essential to a reasonable extent.
Due to very crucial factors that health records play in the medical industry, their maintenance has to be on top-notch. Earlier it was huge stacks of handwritten files and sheets that were bound in a hefty chunk. Then the printed forms that nurse used to fill out on the patient's behalf. The epitome of the medical industry's high-tech innovations—the Electronic Health Records or EHRs as we know it, finally put an end to all problems.
It's all about Confidentiality
Just a like person's bank details, health records are sensitive and classified bits of information that are used by hospitals and clinicians for better treatment of patients. It won't be the wisest thing to do if we store data that sensitive and personal in loose sheets of paper that might fall into the wrong hands. With electronic data handling through EHRs, this problem has been solved to an extent, but it is still very much insecure.
We can't store Sensitive Data on Spreadsheets
Let's face it—if any given piece of data is online, there is an excellent chance of it being leaked or hacked. Just by saving patient records on an EHRs computer doesn't make it safe and secure. Patients fear that the data might fall into the wrong hands and even EHR Workstations can't do a lot to stop that from happening. For this very reason, we need a secure EHR mechanism—something which Enovate Medical can very well provide.
Innovate for the win!
To curb this very problem of electronic health records data mismanagement, Enovate has come up with a range of highly secure EHR Workstations that keep patient's data safe and secure, prevent data theft and reduce nurse and surgeon fatigue. Let us look at all the EHR Workstation Models that Enovate Medical has to offer:
Envoy
Enovate Medical provides the most secure EHR Workstation in the market, and this one does everything that a workstation could do. By improving the workflow of the clinic for the better, the Envoy allows surgeons and nurses to devote more time to patients rather than jotting down their data. Its versatile build and flexible range of features are the perfect even for the best of hospitals in the business.
With features like touch display, flexible monitor arm and mobility, Envoy by Enovate is best EHR Workstation in the current biz and has been of great help to surgeons and nurses.
Encore
A safe vault is often looked up to as a bulky safe that can't be moved by the mightiest of mountains. But with the encore, its lightweight aluminum base is straightforward to push around. Nurses can document patients on the bedside and can move onto the next ones with ease. Encore's got a vivid LCD, handy keyboard and an ergonomic handle, making it a cakewalk for the most complex of rooms.
Slimline
Need something even smaller and safer? The Slimline covers a 20″x20″ base, and it can be moved around very quickly. The clinic staff's work of mobile documentation is made very easy. The Slimline is designed keeping in mind the documentation and is favored by Physicians all over the place.
WallArm
When there isn't enough space to drag a cart around (we're looking at you, small clinicians), we need something that's secure and fixed (but flexible). The William by Enovate is an easy option in competition to other EHR Workstation carts, and this one keeps your office compact and minimalist. The WallArm and its Arm is very much flexible to be moved around to full extent, and the patient's view won't be obstructed. The WallArm is perfect EHR Workstation, and it takes up the least amount of space.
Think Secure, Think Enovate!
If you are looking for an EHR Workstation which keeps the medical records safe, go for Enovate Medical. They have the broadest range of models to cater to every hospital, surgeons, nurse's and clinician's needs.
Related Videos about Your Medical Info can save your life :
Electronic Health Records: What's in it for Everyone?
Could sharing your medical records help save lives?
Are Your Medical Records Really Confidential?
Electronic Health Records (EHRs) Can Save Lives
Your Medical Info can save your life
10 components of a medical record, types of medical records pdf, 9 contents of the patient's medical record, what is medical records, medical records definition, two types of medical records, how to keep medical records at home, medical records organizer download,