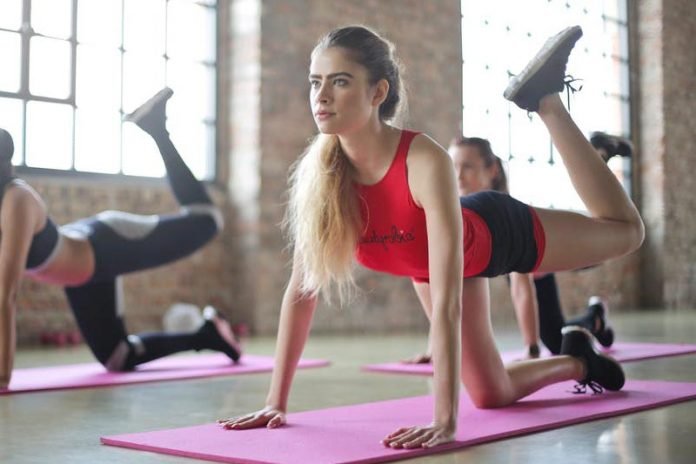 Are you interested in getting into shape? Not sure what to do, or how to create a workout plan that will help you accomplish your fitness goals?
When it comes to fitness, the key to success is understanding how your body works, and how to create and follow a fitness plan that you can commit to and grow from. If you create an impossible routine or one that doesn't take into account, your unique body you run the risk of failure and even injury.
How to Create a Workout Plan That You Will Actually Follow
Fitness isn't just about having a workout plan, it's about executing it too! Here are some tips on how to create a plan you can actually do. So, you can tackle your gym goals like a fitness pro and start seeing results.
Determine Your Fitness Goals
From losing weight to bulking up, gym workouts can help you achieve a variety of goals. But it's important to know this goal in advance as it will impact the type of workout plan you make. Someone trying to lose weight will have a very different plan than someone training to run a half marathon.
And the last thing you want to do is create a plan that undercuts what you're trying to accomplish. So, write down what you're hoping to achieve in a planner and build a plan that mirrors those goals. You could even add a few planner stickers to make the planning more fun!
Figure Out How Much Time You Can Devote
Before you create your workout plan, consider how much time you're willing to commit to working out. If you only have an hour a day to commit, you'll have to build a plan that takes full advantage of that amount of time. If you have more time than that, you can create a plan that more effectively targets certain parts of your body.
The good thing is you don't need to spend hours in the gym to see results. Often times, you can accomplish the same amount of work in one hour as you can in two.
Choose Your Venue
Do you plan on working out in a gym or your home? The answer to this question will greatly impact the type of plan you can create.
If you work out at home, you'll most likely have to build a plan that focuses on free weights and bodyweight exercises. If you go to the gym, you can take advantage of the machines, and possibly even book personal training sessions to get you started. Either way, try to choose the venue you're most likely to commit to and where you'll put the greatest amount of effort in.
Start Off Simple
For those just starting out, it's best to start simple. Create a full-body routine you can commit to 2-3 times a week that targets the following parts of your body:
Quads
Hamstrings
Butt
Chest
Shoulders
Triceps
Back
Biceps
Core (abdominals and lower back)
Aim to incorporate compound movements that require multiple muscles at the same time. That way you can create a four or five exercise plan that strengthens your entire body.
Here are some great compound exercises you should try out:
Squats
Lunges
Box jumps
Push-ups
Pull-ups
Planks
Mountain climbers
Exercise ball crunches
These exercises are pretty straightforward and can be done in any setting. Pick one exercise for each part of your body to start, and build a simple plan with moves you feel comfortable doing.
Ready to See Results?
Embarking on a fitness journey can seem intimidating. But it doesn't have to be! Now that you know how to create a workout plan you can find the best ways to achieve your fitness goals.
Did you find the information in this article helpful? Check out our fitness blog for tips on everything fitness, from cardio and aerobics and obesity and weight loss!
Related Videos about How to Create a Workout Plan That You Will Actually Follow :
How To Create A WORKOUT PLAN
FULL WEEK OF WORKOUTS | Monday – Friday Fitness Routine (vlog)
How to Design your Own "Customized" Workout Plan – A Foolproof Step by Step Guide for Beginners
How To Create A Workout Plan For Beginners – How To Create Your Own Workout Schedule Program Plan
HOW TO CREATE YOUR OWN WORKOUT PLAN
HOW TO CREATE A WORKOUT PLAN!
HOW TO WRITE A WORKOUT PROGRAM
How to Create a Workout Plan That You Will Actually Follow
workout routine at home, workout plan generator, workout routines for beginners, gym workout plan for beginners, how to make a workout plan for a woman, muscle building workout plans, gym workout routines, create your own workout plan,