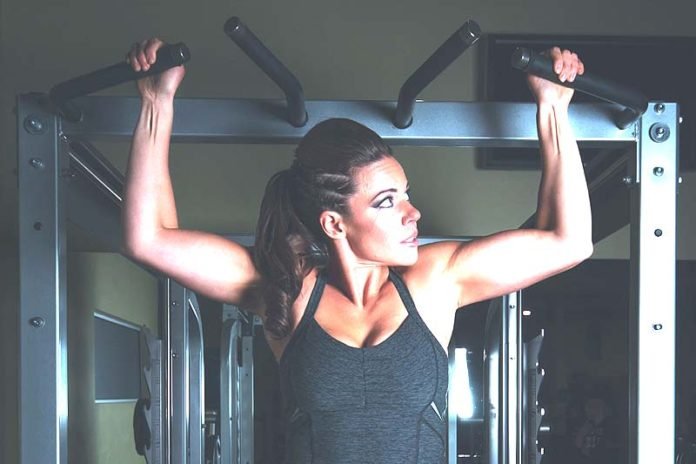 How To Create The Perfect Home Gym : Let's face it, everybody wants to stay fit, but in this day and age, most of us are not blessed with the luxury of time to go to a gym on a day to day basis. However, staying fit and building muscle doesn't require you to be at a gym while you can bring the gym to the comfort of your home. Today we're going to talk about creating a perfect home gym.
Create The Perfect Home Gym
Keep It Simple
I've seen a lot of people attempt to create the best home gym by trying to buy expensive equipment and machines which they don't necessarily need. The best home gym is not determined by the amount of fancy and expensive equipment; it's defined by the utility and practicality of the equipment you get. You do not need to spend money on expensive treadmills to maintain your cardiovascular health when you can take a brisk walk in the morning or anytime of the day which is not only good for your cardiovascular health but also proven to be incredibly therapeutic. So, let's talk about the equipment you'll need for your very own home gym.
Rubber Floor Mats or Platform
Before you set out and start buying dumbbells and weights, do yourself a favor and buy a rubber floor mat or any robust platform and spread it across the entire room or different portions of the room where you plan to keep the weights. This will save you from the risk of damaging your floor with all those weights and will also help in reducing noise.
Power Rack
The almighty power rack is going to be the center of your home gym. A power rack pro is not only functional for a massive variety of lifts but is also your safety net for significant compound movements like squats, bench press, etc. In case you go wrong in a big lift or the weight is just too much for you the pins will be your savior. When it comes to power racks there is a huge variety you can find on the market so please make sure that the stand is;
sturdy enough to handle all the load you are going to put on it. And;
comes with useful attachments like a dipping bar, pull up bar, etc.
Bench
A lot of exercises require you to lie down like a bench press or to be seated like a seated military press. For these exercises, you will need a bench to execute them correctly and safely. While buying a bench trying to find one that has interchangeable angles which you can change depending on the exercise rather than buying a flat and an inclined bench separately.
Apart from bench, you should also buy a sit up bench if you want to work on your abs too.
Barbells, Dumbbells, and Weight Plates
All of these are usually easy to find. I'll let you into a little secret, instead of buying brand new for a premium price you can find preloved ones for almost half the cost.
When it comes to barbells, don't get caught up in the different type of barbells like a hex bar, axle bar, etc. Just buy yourself a standard barbell which can be used for hitting small muscle groups like the biceps and a full sized Olympic bar which is used for the more massive and compound lifts such as Deadlifts, Bench press, and Squats. However, please do make sure that they are of good quality and are capable of handling the weight without bending or snapping in half.
As for dumbbells, instead of buying dumbbells with fixed weights buy yourself two hollow dumbbell rods with pins and purchase the masses separately. It might take a bit of effort to change the weights after every set, but it will help in keeping your home gym economical.
And for the weight plates, you can buy them either new or preloved. The price per pound will vary from place to place but buy preloved plates will be the cheaper option. If you are just a beginner, I suggest you buy smaller weight plates to begin your journey and keep adding weights as you progress and become stronger.
That's it!
Voila, it's done. Whether you're a beginner, intermediate or an advanced lifter, this setup is sufficient to begin or continue your journey through the iron paradise.
Related Videos to How to Create The Perfect Home Gym:
How to build a HOME GYM!
Building My Perfect Home Gym!
Building A Home Gym
Budget Rogue Home Gym
How to Set Up a Kick Ass Home Gym (Beginner to Advanced)
Building an Awesome Home Gym!
How To Create The Perfect Home Gym
basic home gym equipment, home gym setup ideas, home gym essentials checklist, how to make a home gym with no money, build your own gym equipment, home gym layout ideas, building a commercial gym, what do i need for a home gym, best equipment for a home gym, basic home gym equipment, home gym setup ideas, how to make a home gym with no money, home gym essentials checklist, build your own gym equipment, home gym layout ideas, Create The Perfect Home Gym