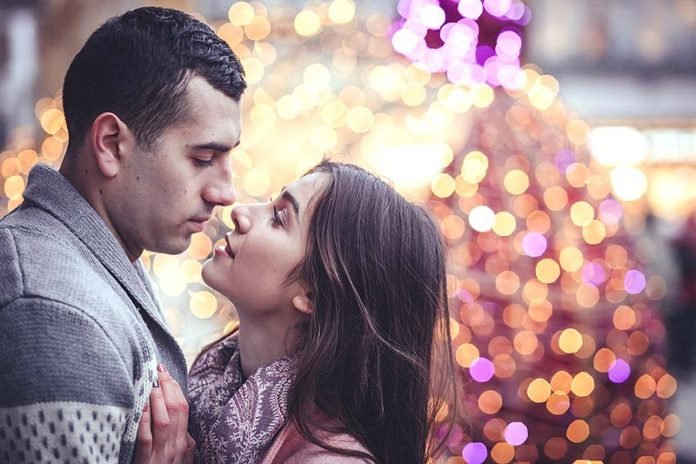 Ways You Can Spice Up Your Relationship Amid Holiday Stress : Everything, they say, has two sides. And that goes for even the most wonderful time of the year, the Holiday Season. It may be full of glitter and snow and sleigh bells and cheers, but underneath all the merriment are stressful days (and nights) preparing for the occasion. The Christmas rush is called just that because people are in a hurry to buy gifts for loved ones, treats for themselves, and food stuff for the family get-together.
If you happen to be one of these poor souls and is in a relationship, chances are it's also wreaking some kind of havoc on your love life. With each stressful day that passes is the built up of friction between you and your partner who is most likely experiencing the same hassle that you do. So if you're not careful, the Holiday Season might become a most unforgettable moment for you for all the wrong reasons, as this is when you and your loved one parted ways. Talk about the holiday blues.
But, take heart, all is not lost. You can actually spice up your relationship amid the holiday stress. All it should take are some initiatives that will make the bond between you two strong enough to withstand the pressure. It could be as simple as surprising your partner with gag gifts to give him a good laugh or it could be a well thought-out activity that both of you will enjoy. Here are some things that should do the trick.
Look at the Stars
The holiday season may have a winter schedule, but when snow isn't falling, it's usually a clear night where a lot of the stars in the Milky Way are visible to the naked eye. So once everything is settled down, grab your partner and a couple of mugs of hot chocolate, head outdoors, and cast your eyes to the sky and take in the full splendor of the cosmos. Plus points if you do that while holding hands.
Play in the Snow
Experts agree that doing things you have done as a child is one of the best ways to combat stress, and that includes playing in the snow, having a snowball fight, making a snowman (you can name him either Olaf or Frosty, of course), and carving a snow angel with your body, hands, and feet. Just let everything hang out, and you will surely feel better after.
Play Text and Seek
Yes, continue being childlike (not childish) even as you are in the middle of your shopping spree with your partner. Just like Tom Hanks in Big, you can make any department store your own big playroom. But instead of playing "Chopsticks" on the big floor piano, play hide and seek with a high-tech twist. Use your cellphone to send text messages or Snapchats to give your partner hints on where you may be hiding. If he finds you, he wins and gets a big, warm hug and kiss. If you win, you get that beautiful dress you've been dreaming of all year round. Sounds fair? You betcha!
Visit a Spa or a Ski Resort
Foregoing the usual exchange of gifts for a weekend of pampering at a spa is definitely worth it, as you can enjoy relaxing couples massages and mud baths that should leave you refreshed. If you have the budget, you can even take a romantic vacation to a ski resort during the midweek so that there will be lesser crowds. Ski, snowboard, and fix sore muscles in an outdoor hot tub.
Go Around the Neighborhood
Here's something that's often portrayed in movies: you and your partner set out, hand in hand, and just enjoy the sights and sounds in town while talking about simple stuff. It's a chance for the both of you to reconnect with each other, but make sure the conversation does not go out of hand.
Doing any or all of these activities in the middle of the holiday frenzy is sure to bring back the fire and add spice into your love life. And don't forget to laugh with your partner over the most trivial of things—that's one surefire stress buster that won't cost you anything. Of course, you can also get him that remote control fart machine that is truly a blast anytime.
Related Videos:
How to avoid holiday stress on your relationship
How To Spice Up Your Relationship (18+)
How To SPICE UP & Keep The Spark Alive In Your Relationship (18+)
Holiday Relationship Tips
Holiday Stress Management – Maintaining Relationships
He Said, She Said: Relationship Experts Give Tips on Avoiding Holiday Stress !
Ways You Can Spice Up Your Relationship Amid Holiday Stress
how to spice up a relationship sexually, spice up boring relationship, how to spark your love life, how to spice up your love making, how to spice up a long distance relationship, how to spice up your relationship with your girlfriend, how to spice up your teenage relationship, ways to spice up a relationship sexually, how to beat holiday stress, holiday stress management, holiday stress relief tips, what causes holiday stress, holiday stress statistics, holiday stress quotes, holidays and family quotes, avoiding family during holidays,