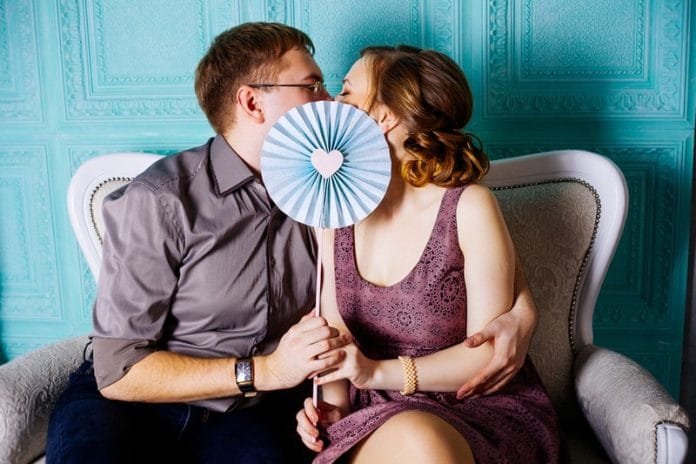 How to Find the Best Dating App for Your Needs : If you are new to online dating, you might think that Tinder is the only app that can help you land a quick hookup. However, there are dozens of hookup apps that you can try, and many will be a lot more appealing to you than Tinder.
The problem with Tinder is that it is not strictly for hookups, and many people use it for dating, in the hope of building a serious relationship.
As such, you might want to consider other options as well. If you don't know which would be the best hookup app for your needs, we have a few tips that will help you make the right choice.
1. Consider your relationship goals
As we already mentioned, dating apps tend to have different reputations, based on the relationship goals of their users. If you are looking for a serious relationship, you might want to try Bumble, an app which puts the women in control of the matching process, or you can try eHarmony which is designed strictly for people interested in getting married soon. If you are opened to both casual affairs and relationships, try the all too famous Tinder, which has a rather general approach to dating.
2. Choose based on your sexual orientation
Some apps only allow for male-female matches. Most of them however, allow matches between both genders. Nonetheless, a general app which allows matches between both genders, might offer little opportunities for gay people. But don't worry, as there are apps specifically designed for different sexual orientations. For example, Grinds is an app that is solely meant for men seeking men.
3. Consider your lifestyle
If you don't have a lot of time for many dates, look for apps that are designed solely for hookups. Workaholics can even try the League, a dating app specifically designed for career people. However, the downside with the League is that it needs to be linked to your Facebook and LinkedIn accounts, and not many people are willing to share so much with strangers.
4. Privacy and security considerations
To limit the number of fake accounts and to make the dating process safer, most hookup apps require a connection with a social media account. Usually the social media account is not made public, but this requirement makes it harder for sleazy people to have several accounts. Nonetheless, people tend to lie a lot on their profile. To increase the chances of an honest first impression, opt for an app that allows you to send videos. It is a lot harder for people to fake in videos than in pictures. Moreover, videos give you a lot more details about a person than plain pictures and texts. The best apps with video features are Coffee Meets Bagel, Hinge and Lively.
5. Matching features
In order to help users, get as much matches as possible, hookup apps have different approaches to matching. For example, the League uses a special algorithm to guarantee at least 5 matches per day. You can also pay to jump ahead of other users and gain more visibility. Other apps have paid features that allow you to see all the people who have liked you. This way, you won't waste time with people who are not interested in you, and you will be able to get matches instantly.
6. Innovative features
Geotargeting is probably the most innovative technology currently used by hookup apps. This feature allows you to actually see where your matches are located on the map of your town. Some apps also use historic geotargeting to show you where your matches have been recently, or if you and your match have recently passed each other without even knowing. The best app with geotargeting is Happn. This app also has a unique feature that allows matches to leave each other short audio messages. In the future, many dating apps are hoping to introduce a live streaming feature, which will make the online dating process a lot more interesting and more real.
Related Videos on How to Find the Best Dating App for Your Needs:
Which Is The Best Dating App? HONEST review!
Top 10 Best Dating Apps For Android – 2018
Top Dating Apps of 2017/2018
List of Top 5 Dating Sites for 2018
How to Find the Best Dating App for Your Needs
best dating apps 2018, best dating apps for relationships, best dating apps 2017, best dating app for hooking up, best free dating apps 2017, best free dating apps 2018, mobile dating apps, best dating apps miami,