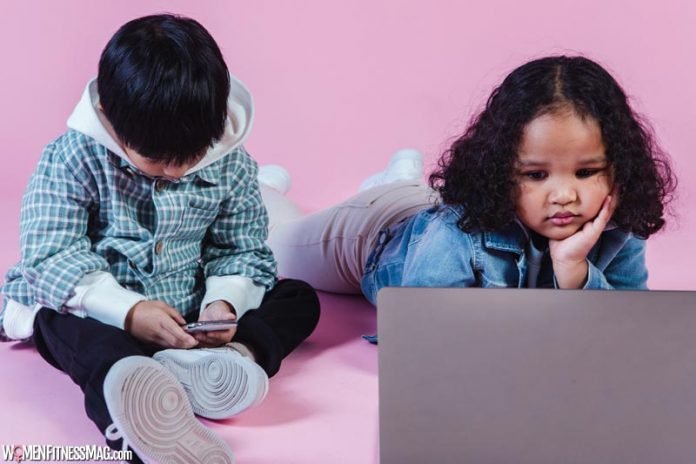 How to Help Your Child Develop a Healthy Relationship with Technology? : Today's children find it easier to use tech gadgets than play with a ball. Times aren't easy for parents because technology has become an integral part of everyone's lives. It's not realistic to stop children from using digital devices like smartphones and tablets.
However, it's imperative that they develop a healthy relationship with technology.
Establishing this approach to technology will minimize safety and health risks to your kids. Online predators and cyberbullying are the main threats to teens, but also children of other ages. Kids can also develop obesity, attention issues, and behavior problems if they spend too much time using digital devices.
What can parents do to encourage children to spend less time in front of the screen? How can they motivate kids to have a healthy approach to technology? Here are some tips and guidelines to apply through the process!
The Importance of Limiting Screen Time
According to the American Academy of Child & Adolescent Psychiatry, teens spend up to nine hours daily on different screens. If you are only meeting your child with the digital world, things are a lot easier. The experts suggest up to an hour of screen time for kids from two to five. You can increase this up to three times on weekends.
The problem is if you haven't limited screen time for your child in the beginning. Sudden changes are difficult, so it's much better to make gradual changes. That will reduce resistance, especially if you offer better alternatives. Depending on how much time your kids spend on the screen, try decreasing about an hour weekly. For example, if they spent seven hours daily until now, limit them to six hours per day next week. Keep that rhythm until you reach the desired time.
Setting Tech-Free Zones and Boundaries
You can establish certain areas where no one can use a smartphone. It's important you stick to that rule, too, since parents need to lead by example. Bedrooms, dinner tables, or places where children to homework are a good start.
Apart from tech-free zones, consider limiting screen time during certain hours. You can install a parental control phone tracker for online safety on your child's devices. These tools prevent the phone from unlocking at certain times. For example, kids shouldn't use digital devices an hour before bedtime or after heading to bed.
Offer Fun Screen Alternatives
Children see spending time using digital devices as entertainment. If you stop them from being in front of a screen, they believe you prevent them from having fun. Therefore, you need wise alternatives to show how fun tech-free time can be.
Some common suggestions include:
Building a playground in the backyard
Playing board games together
Riding a bike or playing sports with friends
Reading books
DIY projects suitable to the kid's age
Don't hesitate to tap into your child's imagination. They can create an entire world around simple toys, as long as you push them in the right direction.
Point Them to Games with an Educational Component
The digital world comes with many benefits, and there's no better way for kids to learn than playing games. Depending on the game, they can learn math, work on spelling, or other skills. In addition, playing creative titles can boost their creativity, puzzles improve memory capacity, etc.
Many platforms like PBSKids focus on learning-based games. Depending on your child's age and capacity, you can pick more complex titles. Many come with a multiplayer option and allow playing together.
Final Thoughts – Become a Part of The Kid's Virtual World
Whether it's the real or virtual world, children should see you as a friend and not as a disturbance. Therefore, look for ways to become a part of their digital activities. Are they playing games with friends online? How about playing a session with your child? You can have fun and boost a mutual bond while checking if the game seems suitable for them.
If your kid wants to be on social media, make sure to explain how to behave. That includes keeping their profile private, not sharing sensitive info, and not accepting strangers as friends. If they notice anything strange, encourage them to share immediately. Pinpoint that you are there to help resolve any issue, and they shouldn't be scared about telling you anything.
Related Videos about How to Help Your Child Develop a Healthy Relationship with Technology? :
How to Help Your Child Develop a Healthy Relationship with Technology?
positive effects of technology on child development, positive and negative effects of technology on child development, positive effects of technology on child development essay, negative effects of technology on child development, positive effects of technology on child development pdf, 10 positive effects of technology, positive effects of technology on teenager, negative effects of technology on child development pdf, technology and child development,