How-to Initiate an Impromptu Romantic Evening with Your Partner : Date night doesn't always require hiring a babysitter and going out for a night on the town. Instead, the most important thing is to carve out some time to focus on your relationship outside of your normal routines. Making time for the two of you sends the message that you're prioritizing your relationship and gives you time to connect and kindle the romance, even after a long day at work.
Planning an impromptu date night at home not only achieves all of the objectives of date night but it also realistically caters to your time and energy levels while minimizing costs. Here are a few at-home date night tips to give you the inspiration to plan your own romantic evening.
Create a spa night
Whether you're stuck at home or trying to avoid breaking the bank, you and your significant other can still enjoy the luxury of the spa by hosting a spa night at home.
When it comes to spa treatments, it's all up to you. You might choose to include manicures, pedicures, facials, couples massages, or a bubble bath. For an at-home manicure, try using press on nail polish to achieve beautiful natural nails without spending a fortune at the salon. Press-on nail polish strips last 10–14 days and don't require any dry time, glue, or fake nails—so you'll be able to work out, shower, and wash your hands without worrying.
Bring your spa night to the next level with fresh snacks, such as strawberries, cucumbers, and fruit-infused water. Light some candles, set the tone with some relaxing music, and take turns giving each other different spa treatments. Or, if you're feeling generous, give your partner their own spa night as a gift. Your partner can enjoy the luxury of a day at the spa this time, and next week, it'll be your turn.
Host a wine tasting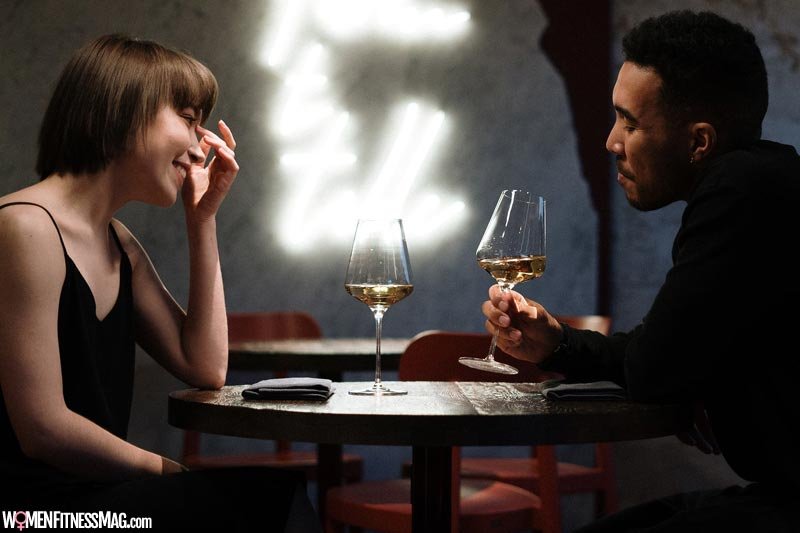 With most of us spending more time at home than ever before, it's normal to mourn the loss of romantic restaurant date nights. If you don't have enough time to cook a romantic dinner, hosting your own wine tasting is a great way to relax with your significant other.
If you don't have any wine at home, pick up a couple of bottles at the liquor store. Don't be afraid to experiment and try something out of your comfort zone. While you're out, don't forget the cheese and chocolate. Make sure to pick up a wide variety of different types and flavors. If this is your first wine tasting, opt for dark, milk, and white chocolates and a mix of soft, semi-soft, and hard cheeses.
To make your wine tasting extra romantic, spread out a nice tablecloth, light some candles, and bring out the charcuterie board for more wasting options. If you're not sure where to start, chocolate usually goes best with red wine, and it's best to refresh your palate between pairings with water and other snacks, like pretzels and crackers. Ultimately, wine tastings are all about the experience, and there's no "right way" to do it.
Spend some time in bed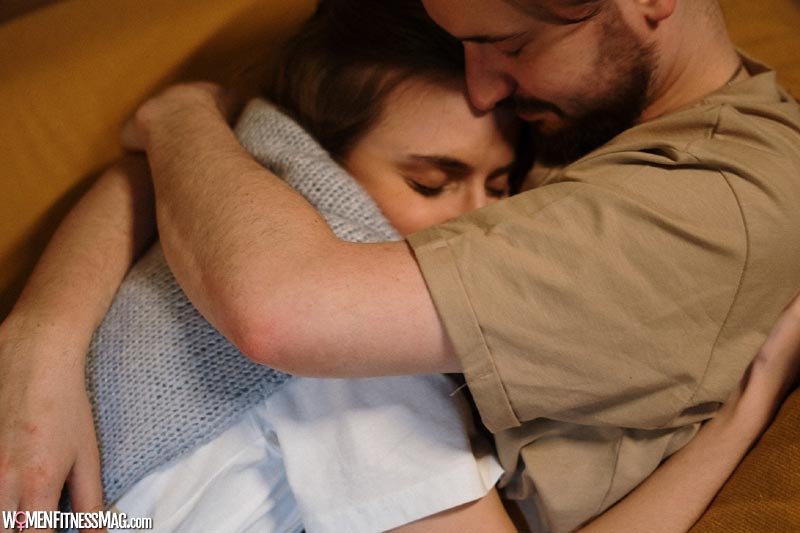 Your at-home date night might end up in the bedroom, but the idea behind this date idea is to do something special that's different from your normal routine. To plan a romantic evening, try rekindling some of your old sparks by going all out. Light some candles, sprinkle rose petals on the bed, and try experimenting with some new positions—whatever you've been wanting to try but don't normally have enough time to.
Remember—feeling good about your body, setting boundaries, and maintaining an open line of communication with your partner are all essential when it comes to feeling comfortable in the bedroom. Whether you need a confidence boost or you're looking to surprise your partner, plus size lingerie can help. Not only can lingerie make you feel more confident in bed, but it can also encourage self-love. If you're feeling nervous or overwhelmed by the choices, try starting with something simple, like a matching bra and panty set.
Staying at home doesn't mean that your date night has to be reduced to binging Netflix and ordering takeout. Planning an impromptu date night at home can help you rekindle the romance and find new ways to connect.
Related Videos about How-to Initiate an Impromptu Romantic Evening with Your Partner :
Romantic At Home Date Night Ideas + Tips!
10 Romantic Date Night Ideas Every Couple Must Try
10 Romantic Date Night Ideas For Quality Couple Time
Surprising my boyfriend with a ROMANTIC DINNER
50 Very Simple Ways To Be Romantic On The Cheap
How-to Initiate an Impromptu Romantic Evening with Your Partner
how to plan a romantic night in the bedroom, how to plan a romantic night at home, romantic ideas for her in the bedroom, romantic evening ideas for married couples, planning a romantic evening for him, romantic ideas for couples, how to plan a romantic night at a hotel, romantic ideas for him at home on a budget,