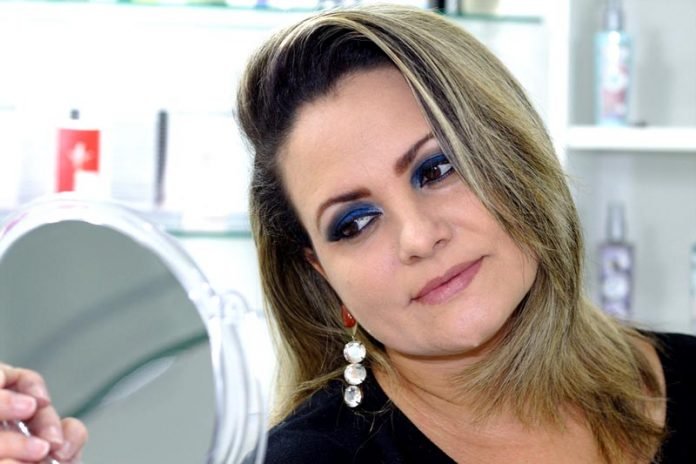 How To Look Flawless Using Makeup Mirrors : A makeup mirror with lights is a necessary thing for every woman. They come in different shapes and various parameters and can be placed in any space. Learn more about their advantages and how to choose a proper makeup mirror.
Advantages of Makeup Mirrors
Ease of applying makeup.
Every girl wants to look perfect. Proper lighting will help to take care of the face, see the nuances that need to be eliminated and help to apply makeup correctly. Good lighting greatly affects cosmetic procedures. Just think of actresses' dressing rooms with flawless lightning. The ability to look attractive and emphasize your appearance will be appreciated for a long time. LED lights save energy and provide a high level of brightness. They give neither yellowness nor shadows.
Design and space.
Illuminated mirrors will help you emphasize the design of your room. LED illumination gives depth to both the mirror itself and the room in which it is located. Mirrors can be mounted in any direction and leave more storage place in small bathrooms. Some mirrors are even thinner than your laptop.
Efficiency and reliability of LEDs.
There are illuminated mirrors based on incandescent lamps and fluorescent lamps. Standard illumination requires more energy. Fluorescent lamps may buzz when they are on. Changing such lamps may not be very convenient in confined spaces. Using fluorescent lamps is not safe in wet rooms. LED lamps are reliable and save you time and money.
Magnification
Magnified mirrors enable to see every inch of your face perfectly. Your makeup will be neat and accurate.
How To Choose Makeup Mirrors
When choosing a mirror, think of the following matters. Where do you want to place it? Do you need a portable one for business trips or travelling? Will you need a magnified mirror?
Here are some tips for choosing a mirror:
Choosing a mirror with light, pay attention to its shape. Circular lights provide a natural uniform lighting which is great to apply makeup. A model with lower backlight may require an additional source of illumination. For example, Intelligent Fill Light 360 Degree mirror has angel free rotation, brightness adjustments and gives no burr or serration.
A number of reflective surfaces are also important. A mirror with magnification is the most convenient to use, if it has a standard reflective side in addition to the surface with a 3-5-10x magnification. These mirrors are designed for regular skin care, cleansing, and forming eyebrows. Makeup Mirror LED, High-definition Large Mirror gives natural light effect without any color difference.
Pay attention to the fastening system. It may be a permanent fixation or just a stand for portable models. For example, Lozse Bathroom Mirror is pretty easy to assemble and rotate. Stainless and stylish chrome will be suitable for all decors.
Choose a mirror with LED lamps. Fluorescent lamps are only good for the bathroom, and LED lamps are ideal for daily use. Multi-functional Makeup storage Mirror has front a LED display, second gear brightness and a convenient base box for storage.
Travel kits and folding mirrors are indispensable for trips and traveling. Modern models strive for perfection, and among them, there are full-fledged cosmetic mirrors with necessary lighting and magnification.
Modern makeup mirrors combine illumination, portability, and magnification. The LED illumination is more preferable, as is not always possible to achieve proper lightning in natural conditions. With a makeup mirror, you can create a perfect skin tone, apply eye shadows and form your eyebrows.
Related Videos :
Magnifying Makeup Mirrors: Choosing the best one for you
Makeup Vanity Mirror with Lights DIY Step by Step
Mirror, Mirror, Help Me See!
How To Look Flawless Using Makeup Mirrors
consumer reports best lighted makeup mirror, professional makeup mirror with lights, best makeup mirror with lights, best lighted makeup mirror 2019, best magnification for makeup mirror, absolutely lush lighted makeup mirror,