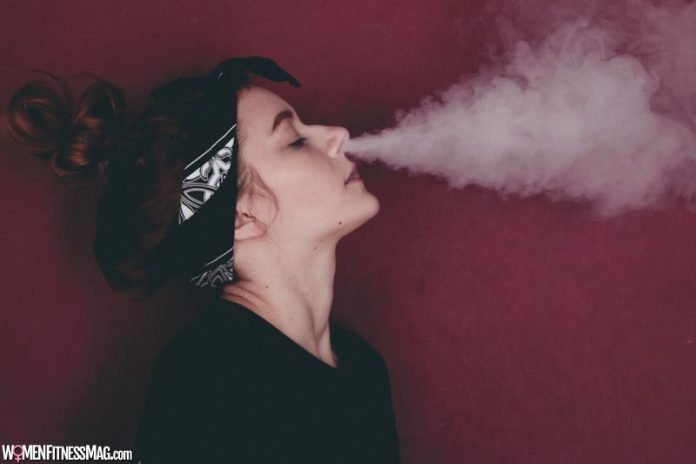 How To Mix Vape Juice? Going online to buy everything you need to enhance your vaping experience is an easy task, but for some, it's not enough to satisfy their desire for more. Arguably, many prefer to mix vape juices by themselves and not go for cheap vape juice online that, even though they're a good option, can't satisfy their taste for something more extravagant.
Mixing e-juices at home has become one of the biggest crazes in the vaping world, and many love the idea of having the option to create something they can enjoy vaping afterward.
Even though it might sound like a complicated task, mixing DIY e-juices at home is not so hard if you follow the basic steps that we'll describe later in our text.
Here's what you need to know if you want to make DIY vape juice from the comfort of your home.
Ingredients
Mixing DIY e-juices is simple if you know the fundamental ingredients that go into their production. Fundamentally, if you know how to mix a refreshing cocktail, you'll have no problems understanding how everything works – it's as simple as taking a few drinks and blending them with juice.
These are the basic components you'll need to start mixing e-juices.
Propylene Glycol
PG is a base compound with no odor, taste, and color, used in many industries such as tobacco manufacturing, food industry, and medicine production.
It's an organic compound that gives mass to substances that we intake orally or by inhaling. Some might be allergic to it, and it's important to know that before vaping.
Vegetable Glycerin
VG is a liquid extract from vegetables that gives thickness to the mixture and has different characteristics than PG.
Compared to PG, VG is involved in the overall taste the e-juice will have after mixing it. It gives a slight sweetness to the mixture that you'll feel when vaping.
Distilled Water
In some cases, where VG gives too much thickness to e-juice, distilled water will reduce that by creating a perfect balance. Another option is adding vodka instead of distilled water and creating a more powerful throat kick. Depending on your taste, you can decide which way to go.
Flavoring
The most vital component of any e-juice is the flavoring that will give a distinctive taste when vaping. The flavoring will give e-juice its taste and sweetness and will determine how you experience it after a vaping session.
Nicotine
Diluted nicotine liquid is an optional component that you may or may not add to your mixture, depending on your taste. Usually, the nicotine levels in e-juices go from 8mg to 36mg, and you have to experiment until you find a sweet spot that will fit your taste.
Mixing the Ingredients
To assist you with the mixing of your e-juice, you should find an online calculator that will help you figure out the ratios of each ingredient you would add to the mixture. An e-juice calculator will help you understand the importance of ratios in a mixture and prevent you from spoiling your batch.
The first step towards making a successful batch is determining which PG/VG ratio you'll go for before adding other ingredients. Usually, the ratios between these two are 50:50, 70:30, or 80:20. You can slightly modify the proportion of these ingredients in the calculator to fit your taste.
After you've decided which PG/VG ratio you'll go for, adding flavoring should be your next step. The best way to measure doses is by using a syringe. Use the syringe to add 10% of the flavoring into the mixture. Be careful not to add too much flavoring that will ruin the whole batch by being too sweet or having too much taste.
If you decide to add nicotine to your DIY e-juice, you should strictly follow the calculator's proportions, as it will also ruin the taste if you add too much. Add all the ingredients to a small bottle and shake it firmly until the entire ingredients blend, especially VG that is much thicker than any other component.
Be ready to do that regularly, as it will always drop on the bottom because of the thickness.
Steeping is not necessary, but you can do it if you want to achieve better blending. If you feel that the throat kick is not satisfying, you can always add a few vodka drops to spice it up.
Conclusion
Making DIY e-juice doesn't seem so difficult if you understand the basics. If you like to experiment with many different flavors, DIY e-juices will allow you to let your imagination run wild.
It's essential to stick to the calculator's measurements until you master the whole process and start experimenting with something never seen before.
Go online and buy the ingredients, equipment, and start making your flavors at home.
Related Videos about How To Mix Vape Juice?
How to mix your own eliquid – Buy it, mix it, vape it – simples!
How to make Vape Juice – Beginners guide
How To Mix Vape Juice?
how to mix vape juice with nicotine, can you mix vape juices in the tank, e liquid flavor mixing chart, e liquid mixing guide, how to make vape juice with household items, e liquid mixing kit with nicotine, diy e liquid calculator, how to make vape juice with vegetable oil,