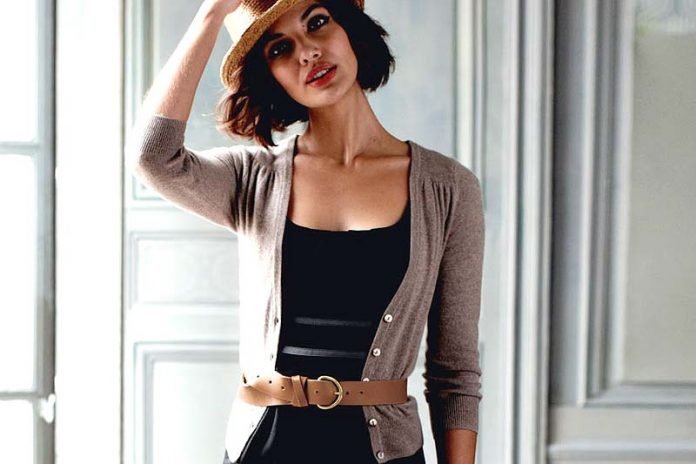 How To Wear Belt Over Dress: Fashion is the desire of nearly everyone. Every person wants to look good when they dress and because of that, you need an outfit that will make you appear exactly the way you want – the right belt. Keep in mind though that when you put on a belt in the wrong way, you can be a complete mess especially when you have always been the best smartly dressed person people have ever known.
1. Make sure your belt compliments your style
Belts can be very versatile. So, don't let the belt you put on make you look in a different way you didn't expect. Belts are specific. That means you have to take a lot of time looking for the best belt that will fit with the type of clothes that you have.
Firstly, you need to ask yourself your style – what styles make you look great. Once you have known that, it's time to look for the belt that will match you. The worst thing you should ever consider doing is trying to mash a couple of styles thinking they'll match with you.
If you love wearing rugged clothes, you should prefer going for a belt that will match with the rugged clothes you have. Army-Navy Surplus belt can be your perfect match. That's just an example, and you are not limited to it.
2. Choose the right width
Right width, yes. That's not a typo. "Thick waist belts are great for women with longer torsos because they help shorten their upper bodies and make them look more proportional."
On the contrary, a report reveals that "Short-waisted women, on the other hand, look better in thin belts because they don't cover up their midsections and make it look like they go straight from boobs to legs."
3. Think of your belt as a piece of jewellery
In as much as others may love jewellery, others don't. That's why you need to treat your belt just like your jewellery. So, if you don't like wearing big, chunky buckles, it's time to rethink what you'll put on as a belt. This is because if you try to wear something you don't love, then you are never going to be comfortable. If you want more tips, you can consult Gucci's creative director Alessandro Michele to help you out.
4. Get the right length
The best thing you want is to buy a belt that fits you properly. A shorter belt will look stubby while a longer one will force you to add a hole, make it look bad. So, the only best thing to do is to go for a belt that fits you properly.
Knowing When to Belt
1. Tops
You must have thought that there are no rules to dressing, but you are wrong. There are rules in everything and belting is not left behind. Clothes like blouses, T-shirts, cardigans shouldn't be belted if you have chosen to leave them untucked.
You may think that such an outfit will make you look fantastic, but it won't. Maybe, it will mess you up to the point that you lose respect from some of your friends.
2. Jeans and Pants
The other thing you should note when you want to put on a belt is not to put on a belt when your inner clothes such as pants rest on your hips. This is because wearing a belt with such an outfit will make you uncomfortable, trying to make it centred every time.
Conclusion
With all the tips above, you can be confident each time you put on your belt. Just make sure that you don't try to fix an outfit that will make you look messy.
Related Videos about How To Wear Belt Over Dress:
How To Pick The Right Belt For Your Body Shape | Tips & Tricks
How to wear belts for your body shape – fashion for women over 40
How to Wear a Belt | NYC Fashion
7 Unexpected Ways to Wear a Belt!
MIX & MATCH – (DRESSES AND BELTS): Be Hot and Happening!
How To Wear Belt Over Dress
how to wear a belt with a summer dress, how to wear belts with jeans, how to wear a belt with a maxi dress, how to belt a shift dress, how to wear a belt with a dress plus size, how to wear a skinny belt, how to wear a women's belt, different ways to wear a belt,