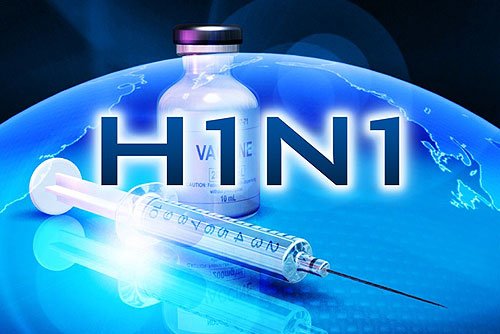 Is swine flu curable? With swine flu claiming so many lives across the nation it is little tricky to give a straight answer to such a simple question. However, there is a fair amount of chance to recover from the flu if treatment and care can be provided on time and during the initial phase soon after contracting the viral infection.
Is swine flu curable?
'One must realise that unlike other viral diseases like leptospirosis, malaria, dengue where the entire immune system and all major organs have to face the wrath of the virus, in case of swine flu, the immunity of a person is suppressed and only the lung function is affected, although to a great extent. So, recovery of a patient from swine flu largely depends on the extent of lung damage one has faced due to the virus,' says Dr Prakash Jiandani, director of critical care unit, Wockhardt Hospital, South Mumbai. In some rare cases of swine flu, it can also lead to cardiac arrest and brain damage. But most of the time, a life is lost battling a respiratory infection because of swine flu and it doesn't reach to that extreme.
Lines of treatment
In case of swine flu, the first line of treatment is antiviral therapy given either by oral suspension or in capsule form. If a patient fails to recover with oral medications the second line of treatment would be to start on ventilation. 'The idea of starting a patient suffering with moderate to severe symptoms of swine flu on ventilation, is done to restore oxygen supply in the blood and revive lung function. However, one must realise that even best ventilation mechanisms can help patients only to a certain extent. If the damage done to the lungs is beyond any repair, then even the best of supportive care provided would fail to help one survive any longer,' informs Dr Jiandani.
Prevention is better than cure
This is the reason why preventing a bout of swine flu is more important than treating it. 'It is necessary to take steps early and visit the doctor if you develop any symptoms of the seasonal flu. However, not all the healthy individual with cold and cough needs to be treated for swine flu. One should be diagnosed carefully for the symptoms, especially those who fall under the risk group, like people suffering from High BP, diabetes or the elderly,' says Dr Jiandani.
Oral antiviral medication, when given within 48 hours after experiencing the symptoms can help one recover fast. However, if it delays recovery then oxygen therapy with proper ventilation goes in long way to resurrect lung function. 'High frequency ventilation or extracorporeal membrane oxygenation (ECMO) can help patients recover from the symptoms of flu,' says Dr Jiandani.
If treatment and medications are given on time without much delay then for a healthy individual it might take around 48 to 75 hours to get relief from the symptoms and five to seven days to recover completely from the flu. 'General fatigue and weakness might be persistent for a week or two which would settle with proper rest, care and healthy diet,' says Dr Jiandani.
Is swine flu curable?