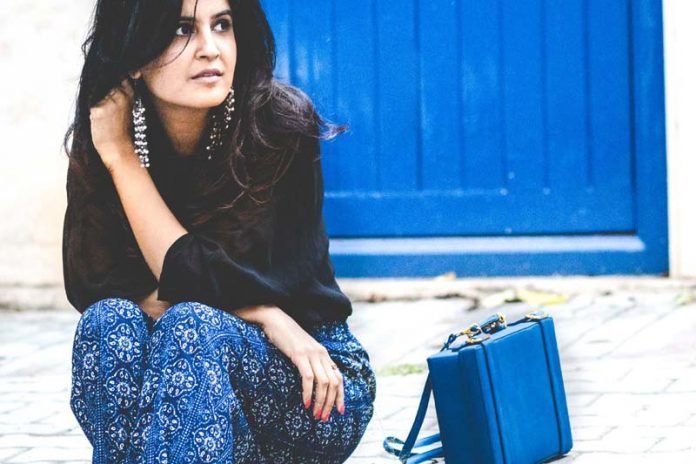 Keep up with these latest fashion trends : The fashion world is constantly changing. Every century, new designers come up with eye catching designs or improve already existing ones to create new fashion trends. If you are a fashion lover, then you know how critical it is to keep up with some of these trends. Although western trend has been introduced to the Indian fashion world, the traditional and cultural attire remain some of top trendy outfits in the region.
Here are some of the top trends you should add to your wardrobe
Fancy sleeves are back in fashion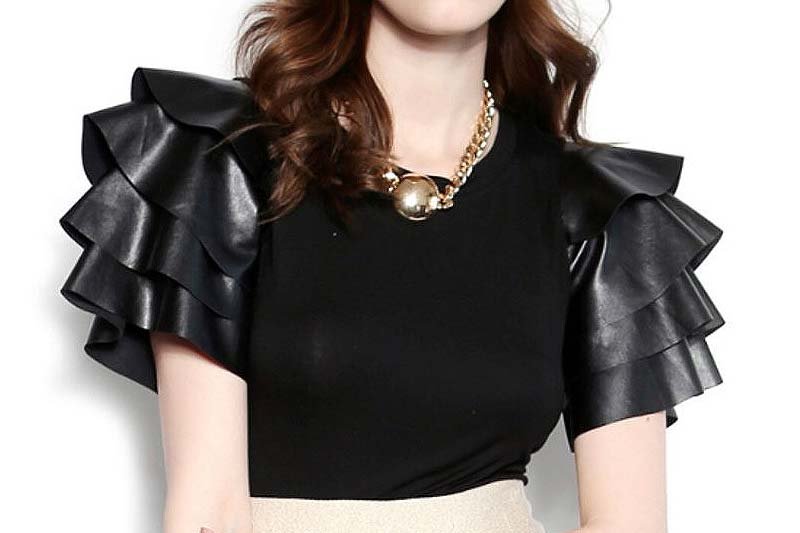 If you haven't been outside for a while, then you probably haven't seen the new sleeves in town. Apart from the straight and puffed sleeves, designers have introduced a new style. Some famous sleeve styles include bishop, kimono, ruffled sleeves, flared, and super long sleeves. They can be worn in both ethnic and western outfits.
Flared and ruffled sleeves are currently the trendiest sleeves in the fashion world, they are everyone's favourite. Typically, designers create these sleeves on any casual ethnic attire. Modern indo western deigns are very famous for these type of sleeves. They blend in nicely with cultural, religious and Indian social festivals. You can style these types of sleeves on saree tunics, lehenga choli and basic kurti for a modern chic and sophisticated look to a wedding. You can buy Fancy sleeves on silk, georgette, velvet, cotton and chiffon from Stylecaret and style them with block heels for a fashionable look.
Super long floor touching sleeve are daring, fashionable, chic and trendy. They are very common among the younger generations and come in several shape and sizes. The most common floor touching sleeves are the flared ones followed by the asymmetrical shapes and ruffles. They can be as long as the knees or the hemline of your dress. You can wear this outfit to high fashion events, social meetings with your friends and even some cultural and traditional events.
Wider bottomed legs
This is a 90's trend that has come back to fashion. It is very popular among people of all ages. In the 90's we first saw this style in jeans and cotton pants. If you lived in the 90's you should have at least a pair of some wide legged pants in your closet. It is a fancy and sophisticated look that pairs well with any form of tunic. This fashion trend is very popular with celebrities and creates a great fashion statement.
Below are some fashionable wide legged trousers you should have in your closet.
Wide legged denims
These are probably the oldest 90's fashionable trousers. They are very famous with fashionistas, celebrities and the older generations. Wide legged jeans are more comfortable compared to tight jeans and they are easy to style. Wide legged jeans with denim kurtis are a great ethno-western outfit for casual events. They pair well with sandals and other open shoes.
Palazzo pants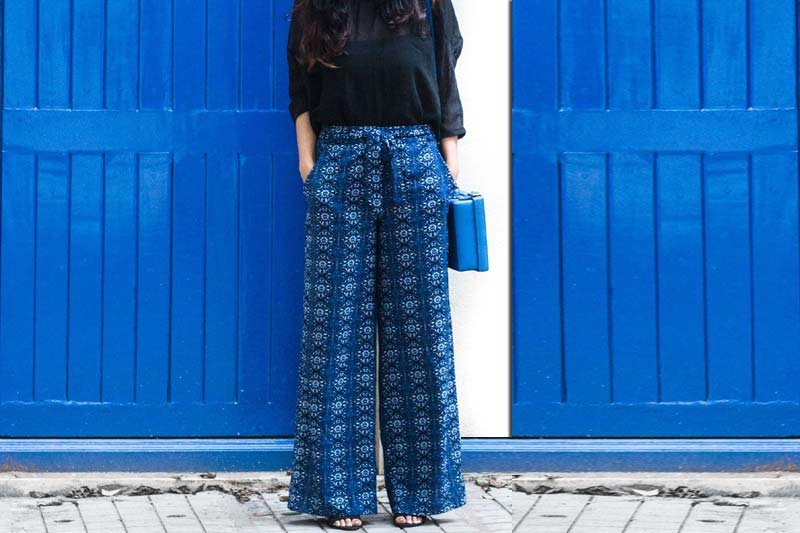 They are famous ethnic traditional attire that date back to the 60's. They are a favourite for all fashion lovers and perfect for any kind of weather. Palazzos come in several colors, designs and sizes making them perfect for most occasions. Popularly, they are made with denim, chiffon and silk materials. It is important to understand that palazzo denim is way different to hipsters or wide legged denim. The main difference is that the palazzo denim is looser around the hips.
There are endless ways to style these types of pants. The type of style you want will depend highly on the occasion and style. With a kurti as a tunic, you can create several styles. If you are looking for an elegant look, the a-line kurti with a side or front slit pairs well with palazzo pants to create a perfect look. The slit of the kurti is meant to reveal the perfect flare and design of the pants.
There are no rules to how many designs you can create with palazzo pants. The tunic designs that go well with these pants are endless and unmatched. For special occasions like weddings and religious events, layered kurti or anarkali will create the perfect look. To complete this look, wear some ethnic sandals or blocked shoes.
Fashion is all about creativity adventure and style. Pairing two different outfits from different trends will make you unique and stylish. For instance, floor touching, flared or puffed sleeves on your tunic will make the pants stand out.
The off shoulder style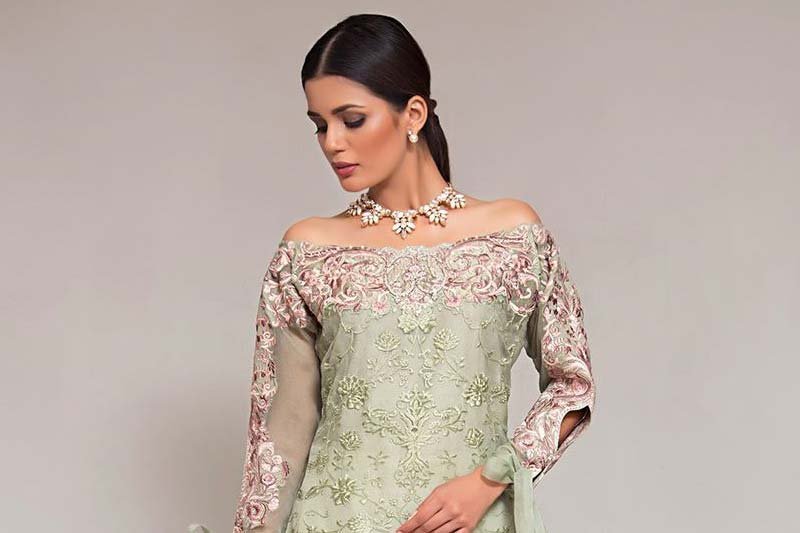 This is yet another old school style that is back in fashion. The off shoulder trend is perfect for both ethnic and modern fashion trends. The design is common in ethnic and western tunics. It was first seen in ethnic ceremonies, celebrities and high fashion events. For ethnic outfits, choli tops and kurti complement this design well.
The unmatched number of kurti designs gives you an opportunity to flaunt this design in multiple ways.  This makes it easier to choose the kurti design depending on factors like the color and how it fits your body type. Also, this look is perfect on everyone regardless of the body type, skin tone and occasion. To stand out, wear a tulip shapes kurti with off shoulders to an evening party with friends or family.
Other designs that resemble the off shoulder are the shoulder less and one shoulder tunics. Although they are not common in traditional attire, they are very stylish on modern outfits. Paired with a lehenga, palazzo or other basic Salwars, they can create a beautiful ethno-western fit.  Choli, kurti and basic tunics all look good on this design.
Conclusion
Fashion trends are not restricted to the designs and fabrics. For most people, colors play a huge role on the type of clothes they wear. For a long time there have been rules about colors, how to wear them and how to pair them. This makes many people afraid to wear too many colors at the same time, or just bright colors. You should know that these are the most fashionable colors for summer weathers. Don't be afraid to try new things and go against most rules for the perfect summer look.
Related Videos about latest fashion trends :
Fashion Trends You Can ACTUALLY WEAR IN INDIA
"Wearable" Fashion Trends 2019 Spring Summer
Amazing Fashion Trends 2019
Keep up with these latest fashion trends
latest fashion trends in india, latest fashion trends 2018, latest fashion trends for girl, latest fashion trends in india 2018, latest fashion trends for women, latest fashion trends in india 2019, latest western fashion trends in india, latest fashion trends in india for women,