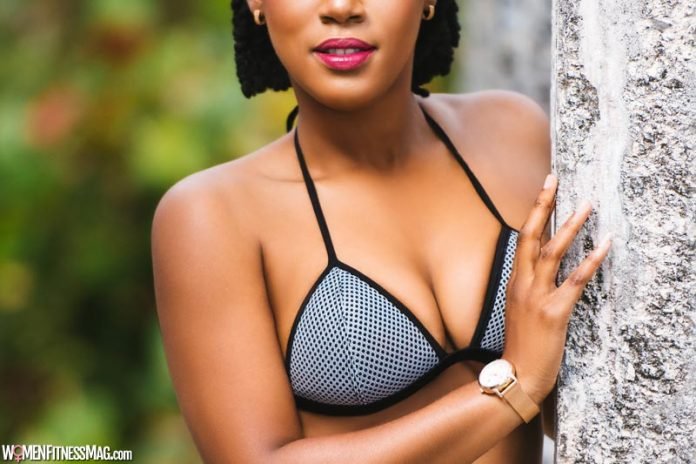 Key Differences Between Silicone and Saline Implants : One of the most important decisions that you will need to make when you decide to undergo the breast augmentation procedure is what type of implants you would like to use.
Both silicone and saline implants can be highly effective in certain situations, and the differences are subtle in many cases. Your surgeon will be able to give you more information regarding the pros and cons of these two types of implants during your initial consultation, but you might want to do a little bit of research on your own before you head to that first appointment.
Benefits of Breast Implants
The breast augmentation procedure is more popular than ever, and it has helped countless patients achieve their cosmetic goals. While there are many things you can do to tone other areas of the body, altering the size of your breasts is going to be nearly impossible without professional help. Enhancing the size of your breasts might be exactly what you need to finally feel comfortable in your own skin, and a skilled surgeon can help you create your ideal silhouette.
A Look at Silicone Implants
As you can see from some of the breast augmentation before and after photos, silicone implants can produce astonishing results when they are put in place by a skilled surgeon. Many patients prefer this material because the implants will look and feel very natural. That being said, the silicone implants must be filled before they are placed in the breasts, and that means the incisions are going to be slightly larger and more visible. The surgeon can make the incisions on the underside of each breast along the natural curves of the chest, but they will most likely be visible whenever you remove your clothing.
Benefits of Saline Implants
Saline implants are very popular as well, and those cosmetic devices don't need to be filled until they are placed within the breast cavities. If you would like to have smaller incisions or incisions that are hidden up near the armpits, then this might be the ideal material for you. The biggest downside of saline implants is the fact that they feel slightly harder, and that is going to be a major factor for some patients. While the incisions tend to be very small or completely invisible, the breasts might not feel as natural after the implants are in place.
Other Differences
Another key difference that you might want to consider is what takes place if an implant ruptures. When a saline implant ruptures, you are going to notice almost immediately because the breast will look deflated. If a silicone implant ruptures, then some patients won't notice for quite some time because the material sometimes gets trapped in the nearby soft tissue. You might not even realize that a silicone implant has ruptured until your breast tissue bulges out or you begin to feel tenderness or discomfort.
Choosing What Is Right for You
The only way to determine which option is right for you is to consult with an experienced cosmetic surgeon. After you have done some research on your own and taken a look at a few breast augmentation before and after photos, you will then need to take the next step and schedule your first appointment. That meeting will give you the opportunity to learn more about the many benefits of each material. You can then make an informed decision on which material is right for you.
Related Videos about Key Differences Between Silicone and Saline Implants :
Saline vs Silicone Breast Implants – Latest technology Which Breast Implant Is Best For You?
Silicone vs Saline. Which Breast Implant Is Best For You?
Saline vs Silicone Implants Which Implant Is Right For You?
SALINE VS. SILICONE Breast Implants – WHICH IS BEST FOR YOU?!
Key Differences Between Silicone and Saline Implants
saline vs silicone implant images, saline vs. silicone vs. gummy bear, saline vs silicone implant 2020, why i chose saline implants, saline vs silicone implant cost, how long do saline implants last, saline implants mold symptoms, how hard is it to rupture: a saline implant,