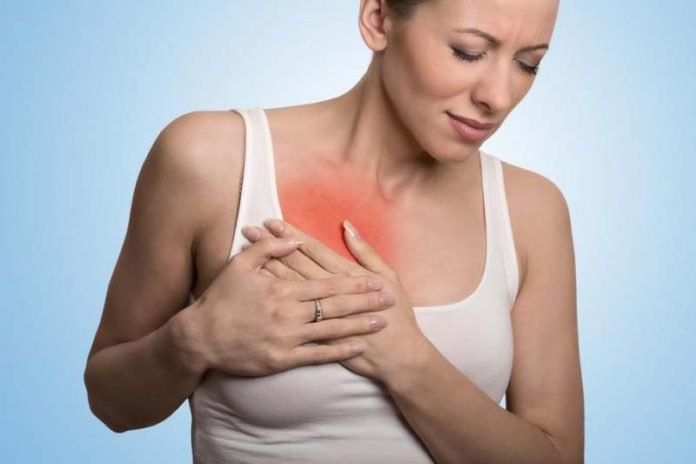 Key Signs Your Body Pain May Need Immediate Medical Attention : Admit it; there are times that you don't feel well. And the symptoms seem to be more apparent than usual. Having symptoms of a cold – like a cough, body aches, and pains – are common. In fact, getting sick every now and then is just a part of living.
However, there are situations when your body is saying something that you shouldn't ignore. Your body may be telling you that something is wrong. While the symptoms of body pain may not be dangerous, it's essential to know that there are signs that you should seek medical attention.
1. Shortness of breath.
Experiencing shortness of breath can be because of several reasons. Sometimes, shortness of breath means little; other times, it can prove to be a severe indicator of an underlying health problems.
When you feel that you're breathing faster than usual without a definite explanation, it may be about time that you listen to your body and seek immediate medical assistance.
Sometimes, you might be focusing so hard on the short-term body pain that you almost fail to recognize that it has already affected your health, causing you some serious illnesses such as pulmonary diseases
2. Chest pain
Feeling chest pain is common, but sometimes it can reveal serious problems. But if you experience extreme discomfort, it might be something that you should be careful about. You may want to consider contacting a healthcare professional.
There's nothing unusual when you feel chest pain, especially if you've been doing an extensive physical activity like exercise. However, if you're not doing a difficult physical activity and you feel chest pain, you might be experiencing a medical problem that requires a visit to the doctor.
Other symptoms in addition to chest pain could indicate a sever health problem. For instance, if your chest pain is accompanied by sweating, vomiting and even difficulty in breathing, you may be having a heart problem.
But keep in mind, don't ignore symptoms. Instead, go to a physician and have yourself checked-up to know your real health condition.
3. An intense and sudden headache.
A headache might be a normal body pain you may experience after a tiresome day at work or somewhere else.
If you have a headache, you should still consider whether the head pain is different than usual – the amount of pain, where it hurts, etc. is worth considering.
The pain can be sudden and intense, worsening in seconds or minutes. Also, bear in mind that an extreme might mean that you have a severe health problem that requires medical attention as quickly as possible.
If you're feeling an abnormal level of headaches, consider all the possibilities and get medical treatment immediately.
4. Severe abdominal pain.
Body aches can be a symptom of several underlying health conditions. But feeling a severe abdominal pain could be a different story.
When the pain around your belly button is unexpected and sharp, it could be an indication that you're suffering from a serious illness. Appendicitis, for example.
Remember, abdominal pain may arise due to a stomach or intestinal problems which require extensive medical cures.
For you to have a peace of mind in this kind of situation, it's important to get an appointment with your doctor and seek for appropriate medical advice. That way, you'll be able to find a suitable treatment if anything goes wrong.
5. Unexplained weight loss.
In some cases, body aches can make you feel weak. Such frailty might be so severe that it might leave you losing weight for no apparent reason.
You might dream of losing weight without doing anything. However, it doesn't happen in reality; unexplained weight loss can be a sign of a health problem.
When you're only complaining about your body pain, but you end up losing more than five percent of your weight without exercising, it can signal of various diseases that impede the way your body absorbs nutrients.
If you keep on losing weight without a clear explanation, don't hesitate to consult a doctor as quickly as possible.
6. High fever
While having a fever may be part of your body's defenses against infections, a remarkably persistent fever might show something more serious.
Having a high fever in addition to body pains might be a cause for alarm. In fact, it may indicate a hidden affliction, ranging from urinary tract infections to some types of cancers.
If your temperature is higher than a usual fever, or if you've been suffering from a fever for more than three days, take the time to call your doctor and get yourself treated as early as possible.
7. Personality changes.
As you experience body pain for a long period of time, you might as well be wary when you start having personality changes.
Take note that these changes might have been triggered by many problems such as poor nutrition, infection, and even mental health conditions.
If you've noticed a sudden change in your behavior, including poor thinking skills and difficulty concentrating, seek some medical help right away.
Your health is essential. Being healthy means looking forward to a happier and more positive life waiting ahead of you. While the occasional ache doesn't mean anything, you won't exactly know that without speaking with a physician. If you feel something that signals a threat to your health, this article might help you decide whether seeing a doctor can be the right thing to do to ensure your well-being. If you're looking into more options to secure your health better, perhaps getting hospital coverage can also be beneficial in the long run.
Author:
Jessica Wilson is a professional health expert who works for some major health industry giants. She currently writes for Membersown and is dedicated to helping people learn more about health related topics along the journey. When she's not a health advocate, she enjoys some down time traveling or talking with family.
Related Videos:
7 Types Of Pain You Should Never Ignore
Whole body pain | What can be whole body pain
Why The Flu Causes Aches & Pains
When To See Your Doctor If You Are Suffering With Body Aches
Related Infographics:

Key Signs Your Body Pain May Need Immediate Medical Attention
immediate medical attention definition, low back pain urinary incontinence, lower back pain nausea fatigue, what types of burns require immediate medical care due to their location, which of the following is a life-threatening condition requiring immediate medical care? quizlet, back pain and vomiting, urgent care for sciatica, sudden onset lower back pain female,