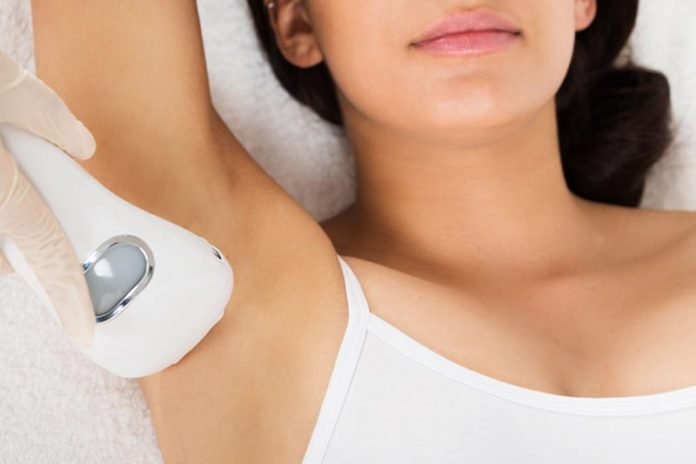 Laser Hair Removal Bikini – Facts and Benefits : Gone are the days when shaving, waxing, and plucking were all the popular hair removal options for women. These are still a popular option but since they take too much time and are not so effective on the body areas, therefore, women now prefer laser hair removal.
Every girl wants a smooth, hairless skin but the pain should be worth bearing and laser removal techniques are very worthy. Spend just a little extra cash and get a permanent result at Ethos Spa, Skin and Laser Center. No fuzz, no bumps, smooth, sexy, clear skin is all that you get. Surprisingly, laser hair removal bikini is also a good option to get rid of hair from the most sensitive areas of your body. 
Why go for laser hair removal?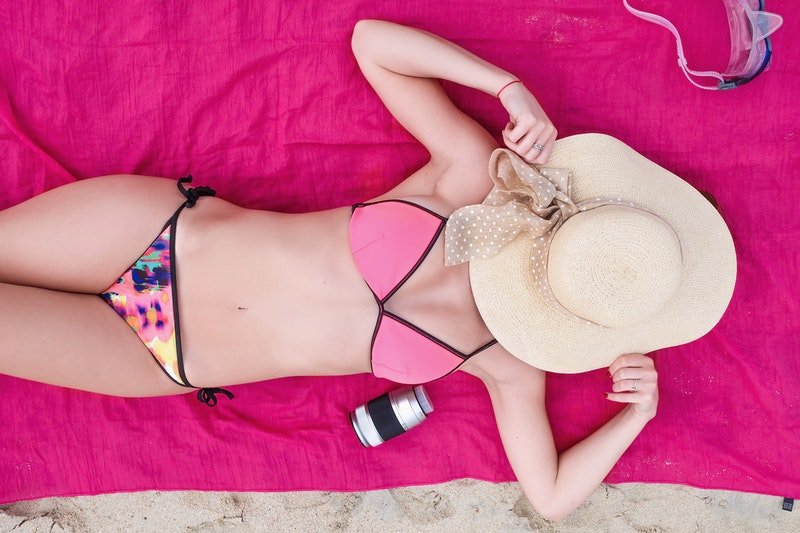 Getting shaved weekly or in a few days is no doubt inconvenient when those hairs on your different body areas grow faster. Moreover, it is just not about shaving and done, supplemental staff should be considered as well to take good care of your body. Exfoliate and moisturize the skin before and after waxing or shaving. Timely change the razor or tweeze for easy removal.
If you consider making an appointment for waxing then you will have to spend more time and money than usual. Girls, you could lose the benefits of laser hair removal bikini if you stick to those daunting task of hair removal on your own. But, some of them still think that it's expensive and unsafe.
Well, laser hair removal is not a piece of cake; it is a highly tuned medical instrument which is performed by a trained person. However, few of them are designed for home use as well. In the U.S. it is a common cosmetic procedure done by the women.
Let's us check out the few reasons to appoint a laser hair removal bikini next time.
Nearly permanent- although it does not permanently stop the growth of hair. But repeated treatments slow down the growth and you will see the hair coming back after a long time than with those other hair removal opt This means you can wear whatever you want for a long time.
Cheaper- yes, girls! Laser hair treatments are cost-effective than shaving. No need to spend on expensive wax treatments, razors, depilatory creams and compromise with the results. It will save a huge amount of yours in the long run than other options.
Fewer side effects- laser hair removal shows no or fewer side effects depending upon your skin type. Moreover, side effects remain for only a few days.
No ingrown hair- threading, waxing, and shaving is painful that leaves you with unsightly ingrown hair. No need to bear that burns or irritation and get rid of the ingrown hair.
No waiting- no needs to wait for surface hair before going for a session. Simply get the treatment done anytime unlike other options where you have to wait for hair growth so that to get better results and smooth skin.
Precise- only the target hair is removed through the laser beam which targets the follicle of the exposed area.
Fast- you will see faster results in the first few weeks of treatment, however, the results will depend upon the area of your body which is being treated.
Thinking about these benefits you can opt for the treatment. However, when it comes to shaving the bikini area, would you actually go for laser treatment? This is really a question to consider because that is the most sensitive area of a women body. All those quirky questions of your mind will be answered but before that check out few reasons for bikini laser hair removal.
Reasons to try laser hair removal bikini
The difficult area for shaving is the bikini line because you cannot actually see those complex contours and the hair grow thicker in those areas. If the hair of the bikini line is not removed properly then anything connected to it like swimsuit will make you feel embarrassed. Every girl wants to be confident in their favorite swimsuit at the beach or pool. So, the simple answer is to go for laser hair removal bikini.
Now, it's time to answer some of those quirky questions that must be preventing you from taking the benefits of this treatment.
Does it cause cancer?
The laser machine emits the energy in the non-ionizing form which does not cause breaking of molecules and thus doesn't affect the cells. So, just be relaxed because it's absolutely safe. However, if you are on medication or having an infection then says NO to the treatment. Medications can negatively turn the effects thus causing irritation. So, it better to stop taking medications before treatment, at least one week before.
Does it affect fertility?
You may concern about fertility thinking the laser beam could affect the ovaries. Well, it does not affect it because the beam doesn't reach to the abdominal wall. Moreover, beam consists of light energy which does not affect cells or DNA of the body. But, if you are pregnant then laser hair treatment is not recommended.
Is it painful?
It seems that it gonna be painful like waxing, well the answer is a big NO. You may experience a little discomfort but it is just a tingling sensation same as that you feel when a rubber band hits you. It not painful although.
Will my hair grow back normally like before the treatment?
It is not necessarily a permanent solution but the occasional session is recommended to have slower and less growth of hair. The hair reduction is up to 80% less than waxing or shaving.
How to prepare?
First, check out the technician experience and credentials. Second, quit or limit the waxing, electrolysis and plucking six weeks before the appointment. Avoid sun exposure as it makes the treatment less effective.
Laser hair removal bikini is completely safe and even FDA has approved its use on the gentle areas of your body. So, ladies! Book the appointment and get the right bikini style according to your personal preference.
Related Videos :
Related Infographics :