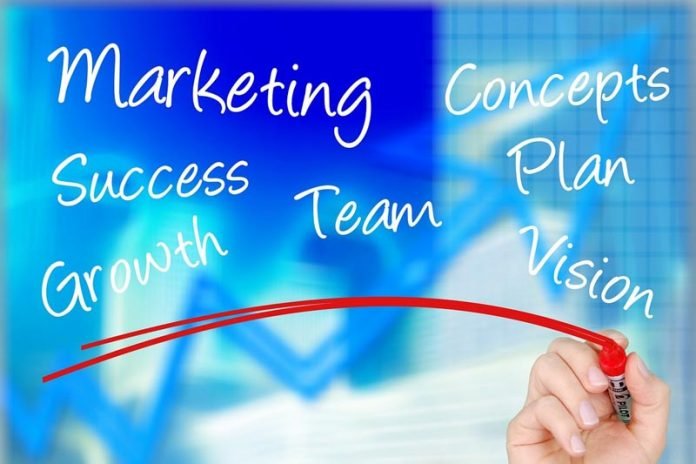 Marketing on a tight budget: 3 strategies that work the best : Today's competitive business scenario has made it imperative for firms to invest heavily in their marketing budget.
It's impossible for a firm to make its product reach its customer base without a strong marketing strategy.
However, going heavy with their marketing budget may not always be a feasible option for every business.
This generally includes start-ups, small scale businesses or firms that have been making losses over a consistent period.
Having a small marketing budget means that a firm is left with a very minute scope for experimentation and mistakes when it comes to choosing their marketing strategies.
Let's talk about three such strategies that are tailor-made to suit a tight marketing budget.
E-Mail Campaigns


Setting up an EDM campaign would almost cost you zero bucks.

Although e-mail marketing maybe not that noisy or flashy as compared to its counterparts, it leads the race when it comes to generating and converting leads.

However, if you don't have a lot to spare for your marketing budget, there are a few things you should focus on.

Firstly, you have to work diligently toward creating quality content.

The definition of quality content has changed drastically these days.

The modern-day consumer has developed a strong affinity towards more interactive and shorter forms of content.

Although other marketing mediums like content and social media have been actively adapting this upcoming trend, e-mails campaigns have still been headstrong towards text-based content.

Therefore if you are aiming for maximum ROI from your EDM campaigns, you need to provide a healthy mix of images, videos, and landing pages along with the text.

Including some animation and multimedia in your e-mail campaigns is also a great option to increase the user engagement.

Secondly, it's important that you play smart when it comes to your e-mail's subject line.

The subject line is something that can be regarded as the first point of contact that an e-mail has with the user.

Provided you have a brilliant piece of content waiting inside, you can always add clickbaits to your e-mail subject.

Clickbaits always have the potential to create that initial spark that can drive a user to open your e-mails.

This can be highly useful for firms that don't have an established brand name yet.

Referral Marketing through Video

The reason why referral marketing makes this list is because it can be termed as a highly reusable marketing investment.

Secondly, the Trust Factor operates at the core of referral marketing.

In other words, a particular buyer would always have greater faith in a product that is referred by his friend/relative as compared to an online ad or social media post regarding that product.

Let's talk about a highly effective and reusable referral marketing technique over here:

Video Testimonials can be used in almost every digital marketing channel, and they are also known to providing relatively higher engagement than text-based reviews.

You can provide video testimonials on your official website by creating a customer reviews page.

Here you can showcase testimonials of satisfied customers or important people belonging to your industry like influencers.

You can also include these testimonials for social media and content marketing operations as a part of social media posts or after a product explainer video.

Video testimonials can also enhance the overall impact of your landing page and make your customers more inclined towards clicking your CTA.

However, when it comes to landing pages, testimonials from well-known personalities are the ones that can actually make an impact.

So what to do if you don't have such testimonials?

Well, then you can always create a collage of video testimonials of a few of your clients and add the video with an exciting headline.

For example: "See what our hundred satisfied customers say."

Webinars providing valuable content

Webinars are a perfect choice if you are aiming for brand awareness on a short time period.

Unlike seminars where you have to spend ample amounts of money, a webinar on YouTube or a social media platform barely costs anything.

Other than promoting your brand, webinars can also be a very good choice when it comes to generating quality leads.

However, you should never consider webinars as a platform for explicit promotion of your products/services.

The main reason that a potential lead of yours would sign up to your webinar is to learn something new or get a different perspective about the respective industry that you operate in.

Therefore your webinar's primary motto should be to ensure that a particular participant can take home something new after attending your webinar.

If you are able to achieve this, then it's almost certain that you have managed to promote your own brand in the process.

Other than this, hosting webinars can also enhance your EDM campaigns by adding quality leads to your current database.
Conclusion
There is a common element that is implicitly present in all the marketing strategies mentioned above:
And that's the requirement to create quality content for your audience in an inherent manner.
None of the above-mentioned strategies have the scope of being flashy or promotional in nature, and therefore lacking quality content would make them completely useless for you.
Author
Shaun Williams, a content writer with Goodfirms, a research platform for DevOps and Game Development companies, among many others. I enjoy communicating ideas and knowledge creatively and also ensure that the readers never suffer from boredom while reading my posts.
Related Videos about Marketing on a tight budget :
How to Market a Small Business with a Limited Budget
Online Marketing Strategy on a Budget
Five Low Cost Marketing Strategies for Small Businesses
Marketing on a tight budget: 3 strategies that work the best
low cost marketing strategies, inexpensive marketing ideas for small business, low cost marketing ideas in india, fresh marketing ideas, cheap marketing companies, low cost marketing agency, marketing for small business, free marketing for small business,