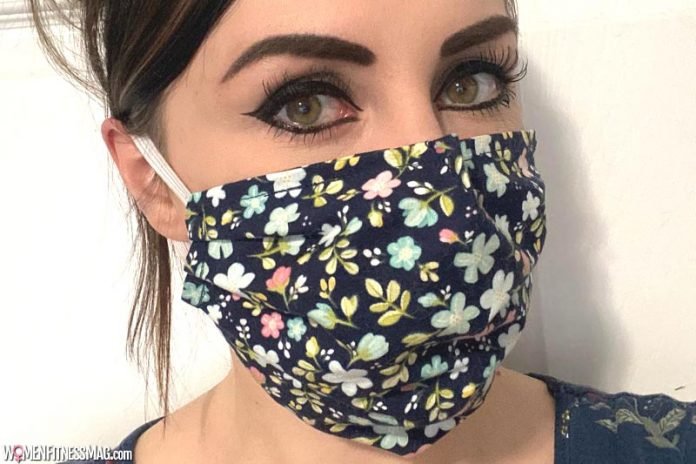 New Trend of Designer Handmade Face Masks : Today almost complete world covering every country is under threat from Covid-19 pandemic. How and when Covid-19 pandemic will end, nobody knows. How the life has changed while going through this corona-virus pandemic. Billions of people are forced under lock-downs and are advised to follow social distancing.
We will have to learn to live with this and will have to adjust our lifestyles according to the current situations we are facing now.
This disease of Covid-19 can spread from human to human transmission through droplets excreted while coughing or sneezing. While practicing social distancing which is mandatory, to avoid being infected by this disease as a part of precautions it is advised to use face masks at public places and hand sanitizers.
Face mask almost covers our facial features such as the nose, mouth, chin, and almost all the parts of our cheeks. There are numerous medical face masks on the market, including surgical masks and N95 and K N95 masks. Apart from this many of us also use handmade cotton cloth face masks. These are washable and are customized as per our face size.
As the use of mask is mandatory and necessity to save ourselves from being infected by this disease and wearing a same type of face mask daily can be boring and irritating too.
Now as to live along with this of wearing mask, we can add beautification to this and can give a touch of fashion trends. Even at Fashion Week London this year, face masks were one of the accessories that were showcased during the show. As we go for beautiful cloths we can make it as a part of our essential attire.
Handmade customized face masks are best for this purpose. Face mask made by layering cotton cloths and other suitable breathing fabrics can be made in colorful designs which will make us feel trendy and fashionable. These printed face masks in various designs and prints can go along with your fashionable cloths and can also be used as floral face coverings to give the bright look and to show positive outlook to others towards your response to adapt to current situations.
These handmade face masks can be made according to one's likes and can be opted as per choice. Some women love to wear cloths made of wildlife prints, so they can opt for cheetah print face masks for women or butterfly print too.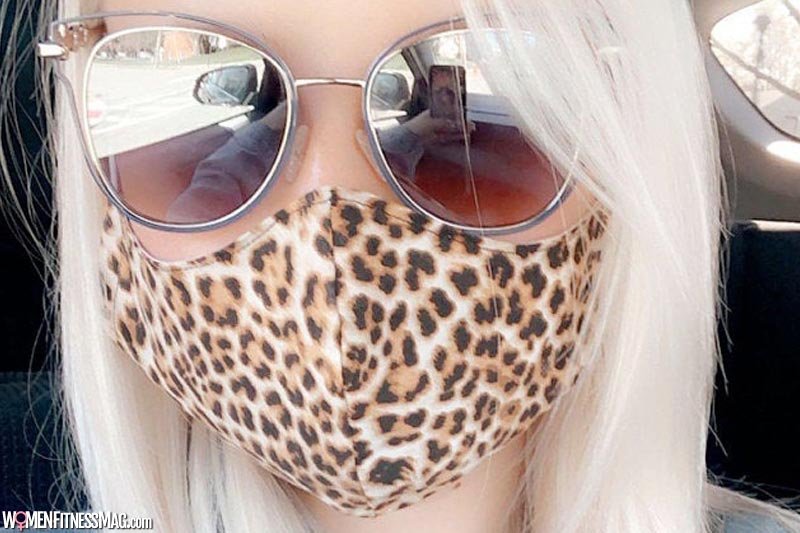 You can go for baby prints, toys or cartoons print for your kids. You can even opt for floral or self prints to get your face mask look fashionable with any kind of dress.
This way you can save yourself from Covid-19 infection and at the same time you can avoid that bored dumb feeling of using the same prototype mask every day. You can have a feel of fashion chick wearing matching mask with your dress and according to the choice you feel looks good on you.
As face is the identity of any person, stylish mask becomes the new way to set example of to even more beautify that identity.
Hope you like these examples of using stylish designer mask. Also let us know if you have any ideas of designer masks in the comments below. Also on more fashion resources visit our beauty and fashion section.
Related Videos about New Trend of Designer Handmade Face Masks :
Fashion Face Mask: DIY Smocked Pettern for Beauty & Health
DIY Fabric Face Mask
DIY: Handmade Mask!!! How to Make Face Mask at Home using carry Bag/Cloth!!!
New Trend of Designer Handmade Face Masks
designer face mask gucci, designer face masks amazon, face mask for sale, cool face mask designs, diy face mask, face mask pattern, designer face masks china, half face mask designs, replica designer face mask, face mask with filter, designer full face masks, custom face mask,