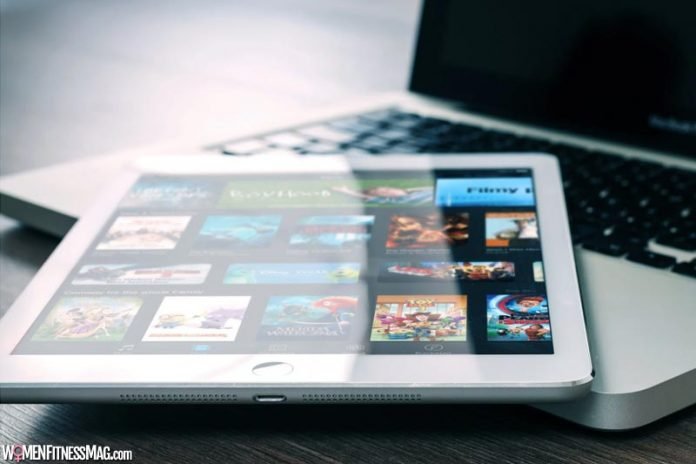 Starz App: Your Go-to App for Streaming and Downloading Movies and TV Show : Streaming movies is the perfect activity to while away your time. It provides you the relaxation, learning, and enjoyment that you badly need, especially amidst this Covid-19 pandemic.
With the advanced technology we have today, you can now access a wide range of films and shows with no hassle. Your laptop, tablet, smartphone, PC, or Smart TV are devices that allow you to stream and download video content. There are also video streaming applications like Starz App, where you can access a great selection of classic and trending movies.
If you're a cinephile, you should get starz app on your gadget. Here are the things you have to know about this video streaming app.
Starz App: What is It?
The premium cable TV network Starz has entered the video streaming market in 2012 with the release of the Starz App. You can get this application for $8.99 per month, and cable subscribers can use this app without additional fees.
With Starz App, watching and downloading popular movies and TV shows are now very easy. You can also access original productions by Starz.
Essential Features of Starz App
Starz App offers a set of features that enhance your streaming experience. It also has a neat and easy-to-use user interface that allows you to navigate the apps without problems. For instance, clicking a particular film or TV show leads you to a page containing the summary, movie genre, length of the content, year of release, and cast information.
This video streaming app also comes with a My List Tab, Content Schedule, and Parental Control features.
Content Schedule
The Content Schedule is the feature that many Starz App users love. It's the most distinctive feature of the app that helps you keep track of the schedules of your favorite TV shows. Bits of information such as time, month, and day of program of a specific season or episode can be found on the Content Schedule screen.
With this feature, you can also discover different Starz channels, such as Starz in Black, Starz Edge, Starz Live TV, and Starz Comedy.
Parental Control
If you want to know whether a particular show or movie is suitable for your children or not, Starz App's Parental Control feature gives you the essential information on that. You can also use this feature to put restrictions on video content that's not appropriate for viewing to kids.
My List Tab
The My List feature lets you organize and put your favorite movies and TV series in one location. It also allows you to add must-watch video content that's not yet available for streaming. Moreover, you can see on your My List your entire pending downloads.
Starz App's Compatibility with Devices
You can use not more than four devices at a time when you subscribe to Starz App. Also, this video streaming app is compatible with various devices. Here's a list to check if your device is suitable for use with Starz App.
Android phones and tablets running on Android 4.1 and newer versions
Android TVs (Nexus Player, Nvidia Shield, Razer Forge)
Apple devices (iPads, iPods, iPhones running on iOS 8 and up)
Apple TVs running on tvOS9 and newer versions
Apple OSX running on 10.5.7 and newer versions
Amazon devices (Kindle Fire Phone, Kindle Fire Tablet, Fire Stick, and Amazon Fire TV)
Roku digital media players (2nd generation)
LG TVs running on WebOS 3 and latest versions
Sony TVs running on Android 5 and latest versions
Samsung TVs running on Android 5 and up
Microsoft Windows 7 and latest versions
Google Chrome, Firefox, Safari, and Edge internet browsers
PlayStation 4
Xbox OneX, Xbox OneS, and Xbox One
Start a Subscription
There's a 7-day free trial so that you can experience how Starz App works and what its features are. But, if you want to start a subscription, you can avail of it for only $8.99 per month.
You can go to the website of Starz or download the application on your gadget. After that, you need to create an account. You can also sign up using your Google Play, Roku, or Apple credentials. Then, you have to fill out an online form to continue with the subscription payment.
Conclusion
Starz App makes your cinephile life a lot easier. Using this application, you can now watch and download a great selection of films and TV shows. Plus, it comes with features that enhance your streaming experience.
Starz App: Your Go-to App for Streaming and Downloading Movies and TV Show
apps to watch tv shows free, watch free movie apps for android, free streaming apps, best free movie download app for android, best free streaming apps, free movies and tv shows, best streaming apps for android, best android tv streaming app, free tv show apps for android,