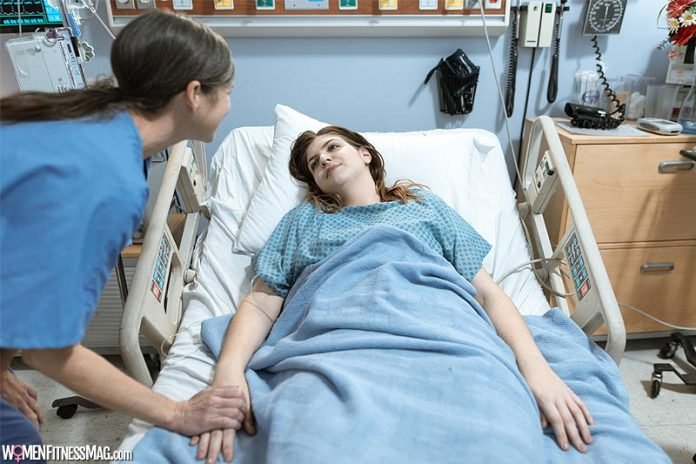 Observe These Principles to Provide a Patient-Centered Healthcare : Patient-centered healthcare is foundational if we want to serve health care to patients that addresses their needs. While it may look like modern care practices are centered on the patients' needs, the story is totally different on the ground.
The ever-growing demand for healthcare may make caregivers lose sight of the patients' real needs. Patient-centered care is here to change all that. By putting patients front and center of care, healthcare providers can ensure that they get care beyond the ordinary treatments.
The social and the healthcare segment is progressively adopting a patient-centered care approach, and rightly so. Not only does this ensure that patients get quality care, but it also expands the responsibilities of care providers.
As a healthcare provider, you should know the advantages of offering patient-centered healthcare and how to implement it in your own routine practice. It will help you perform your role beyond the traditional scope of a care provider, and ensure that patients get the quality of care they deserve.
Systems engineering and patient-centered care
Within the expanded purview of healthcare, care providers are now accompanied by professional engineers, regulatory agencies, healthcare facilities, administrators, academia, social services, biomedical researchers, and the general public to ensure that patients are cared for in many other ways apart from treatment options.
Healthcare-system engineers are professionals trained to integrate engineering system solutions to the practice of healthcare. This field, healthcare systems engineering, offers its practitioners the skills, knowledge, and tools that they can then work into the healthcare needs of the patients. The changes brought on by the healthcare systems engineers are ushering-in the optimization of healthcare as well.
The ideal way we can demonstrate how healthcare systems engineers are prepared to modernize healthcare for the best is to look at how their work is transforming the healthcare industry as we speak.
Four Principles of Patient-Centered Healthcare
The Healthcare Foundation establishes four principles in providing better patient-centered healthcare, which you should remember whenever you have to care and provide support to your patients.
Highlighted and explained below are those four principles of person-centered care.
Treat Patients with Respect, Dignity, And Compassion
Patients can become demanding, dependent on your care, or downright irritable, yet, as a care provider, you have to maintain your professional air about you and help assuage their concerns and needs.
Patient-centered healthcare means treating patients with dignity and respect by fulfilling their needs and treating their concerns with genuine empathy and compassion.
To help you incorporate this principle, you need to differentiate between the patients' requirements and their personality. Respecting your patient's personal qualities will help them feel cared for and validated, both physically and emotionally.
Give Coordinated Healthcare, Support, And Treatment
To constantly deliver patient-centered healthcare, you must harmonize your practice with the other health and social care providers and services. Otherwise, shifting between service providers and caregivers is going to cause them adjustment delays that can compromise the quality of the care they receive. This can lead to bad patient care outcomes, which you have to avoid at all costs.
Keep a strict record of the patients' needs and wants, and if necessary, you can then share those with the other care providers, ensuring that gaps in treatments due to adjustment issues are reduced to a minimum.
Moreover, all caregivers should communicate effectively with each other and the community of caregivers on these principles so as to create a mutual understanding and knowledge regarding patient-centered healthcare.
This, however, doesn't mean a breach of any patient-caregiver confidentiality.
Provide Personalized Support, Healthcare, And Treatment
This principle is considered the most crucial aspect of patient-centered healthcare. Every caregiver should know that what might work for one patient may not be such a good line of care for another. Standardized care—although a convenient, pre-packaged solution—might impact recovery in some patients if due research into their individual patient history is not taken into consideration.
Personalizing your care service to the needs of every patient assures them that they're being well taken care of.
Help Patients to Have an Independent Life
Enable your patients to recognize as well as strengthen their own abilities, so that they can move toward greater autonomy in life.
Providing patient-centered healthcare means involving the patients in the decision-making and encouraging them to take actions that can lead them toward independence.
This principle not only helps the patient but it also frees up valuable resources in the healthcare. If patients can move onto believing, after a certain period of care and encouragement, that they are able to get by on their own, then that can lead to the freeing up of nurses who might be needed in other places.
Remember that it's a delicate balance. Trying to push your patients to do further on their own will make them feel that you're trying to get rid of them, while unnecessary interference makes them think they've no say in their own recovery.
To ensure balance, you need to maintain a continuous dialogue with your patients and their representatives.
Importance Of Patient-Centered Care in Healthcare Industry
First and foremost, patient-centered healthcare helps your patients get the right care. However, it has a lot of advantages for different patients and the overall healthcare space. Patient-centered healthcare is crucial for every patient because:
Patients will feel more confident and comfortable in your service as a care provider because upholding their need for independence and dignity will inspire mutual respect. Your patients will trust you to do what is in their own interest, making the entire situation much easier for you both.
You will fulfill their practical, emotional, and social needs and wishes, ensuring they retain a better quality of life.
You will support those patients who cannot directly communicate their needs and desires. Several disabilities or ailments can affect a patient's ability to speak freely. For instance, patients with learning disabilities, dementia, or who don't have enough confidence to speak up will face such challenges. Patient-centered healthcare helps caregivers find appropriate ways to help their patients communicate better and boost their quality of care.
Patient-centered healthcare enhances your patients' independence. It is incredibly beneficial personally for your patients that motivates them to participate in the decision-making process. It increases their engagement, which supports caregivers reach better, more appropriate healthcare decisions related to their patients. Furthermore, it provides patients with the ability and confidence to care for themselves needing for lesser caregiver involvement.
Conclusion
Patient-centered healthcare is the need of the hour, since healthcare practices have evolved to incorporate a lot of the best practices from many other disciplines, patients expect an upgrade in the level of care that they are provided. Discussed above were some of the essential principles of patient-centered healthcare.
Related Videos about Observe These Principles to Provide a Patient-Centered Healthcare :
Observe These Principles to Provide a Patient-Centered Healthcare
patient-centered care, patient-centered approach, the impact of patient-centered care on outcomes, patient-centered care model, what is patient-centered care and why is it important, patient-centered care pdf, patient-centered care examples, patient-centered care nursing,