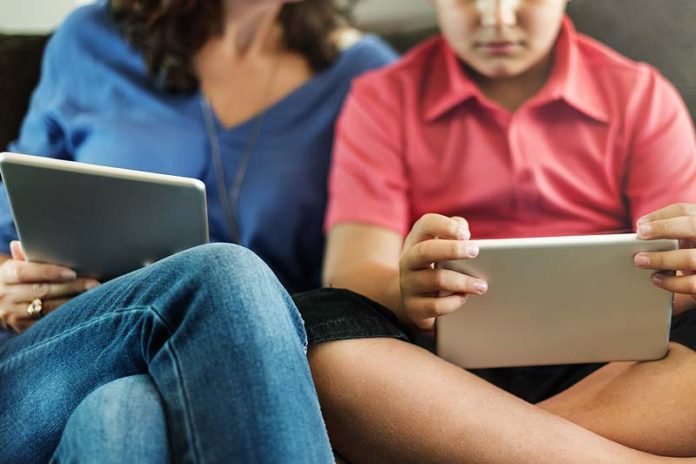 Parents' Guide to Protecting Their Children with Home Security: All of us treasure something and care for it as much as we can. Some consider their houses as their prized possession, while others their modified vehicles. However, most parents would agree that their children are their most precious treasures. That is why as parents, we take all measures to secure the happiness and safety of our offspring.
These days, news of burglaries has become quite alarming. In the United States, a burglary is committed every 18 seconds which adds up to around 4,800 every day. This is why a home security system has become a necessity for parents. This technology provides you peace of mind, knowing that your children are safe in your house. There are different types of security systems you can install for your home and each of them has different functions. If you haven't installed one, then take a look out this guide we have prepared for you so you will know how you can provide a secure environment for your children.
Protecting Their Children with Home Security
Install Security Cameras that Allow Remote Video Streaming
There are instances when we can't avoid leaving our children at home. Experts also say that an estimated 12% of children between five to twelve years old are left to care for themselves at least one afternoon in a week. While children in pre-school age are not left alone without supervision, older ones do spend some time alone in their home every week. If you want to protect your children during these circumstances, then it is best to install surveillance cameras that allow remote access.
In this way, you can be at the office and still be able to monitor what's happening with your kids. If you have teenagers, it can be a bit problematic as they might object the surveillance. However, this is necessary for you to be able to ensure their safety. You will see if they are leaving the house, breaking any of your rules or bringing friends over.
Liam from www.brightoncctv.co.uk said: 'Mobile security cameras can be a great way to keep an eye on your home. With the ability to monitor your cameras remotely, mobile surveillance can give you the peace of mind your family needs in their home.'
Prevent Accidents by Installing Motion Sensors
Home security systems do more than protecting your family from burglaries. If you have infants and toddlers, installing motion sensors can be very useful in avoiding accidents. For instance, if you are in another room, if the dog or a young sibling comes near the baby, you will be alerted immediately.
You can also install the motion detectors in areas in your home where you keep hazardous items, such as the garage, gun safe or your office. Make sure you find motion detectors that send text alerts when they go off. In this way, you can replace the batteries in a timely manner.
Practice Emergency Drills with your Children
When your children are in the right age, then it would be ideal if you teach your children how to operate your home security system. It would be best if you practice emergency drills with them so they will know what to do in case of break-ins, fire or natural disasters.
In case an intruder gets inside your home, it would be helpful and life-saving if your children know how to discreetly activate the home security system and alert authorities. Providing them with this knowledge will also allow them to operate the system in case you can't activate it yourself. What is important is you teach them the value of the security system so they will use it accordingly.
Security systems definitely can do a lot in terms of protecting your children from thieves as well as accidents and disasters. This technology also gives you the peace of mind that your children are safe in your home even when you are not present. You will know what they are doing and consequently protect them from unwanted circumstances.
Author Bio:
Camille Montenegro is a writer at Aus Secure, Australia's specialists in top-quality security door and windows. She worked as an online video editor before she started her writing career.
Parents' Guide to Protecting Their Children with Home Security
how to protect my child on the internet, child safe internet software, child safe internet filter, child internet security software, child safe internet browser, how can you protect your child online, internet safety information, child internet safety software, parents protecting their child quotes, importance of child protection, Protecting Their Children with Home Security, child protection essay, how do parents protect us, child protection definition, protection of child rights essay, examples of child neglect, child protection services, don't blame the kid movie parents guide, protecting your child quotes, protecting your child from bullying, protect your child from kidnapping, a time to tell, cub scout motto, about scout, scout oath,
Parents' Guide to Protecting Their Children with Home Security