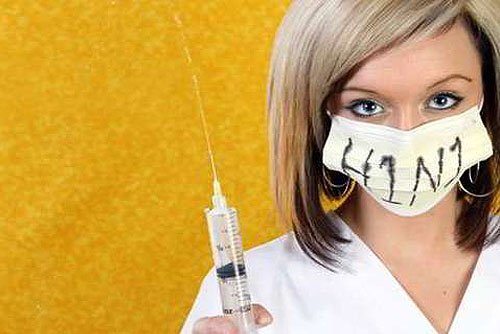 Prevent swine flu with these 10 dos and don'ts : The H1N1 virus, which is extremely contagious, enters the body through the respiratory tract. With the number of swine flu cases continuously on a rise, it is important to take measures to prevent it. While it is not possible to completely protect yourself from getting infected, you can take certain precautions to reduce the chances of contracting the disease.
Prevent swine flu with these 10 dos and don'ts
Do's
Wash your hands well, as frequently as possible. Make sure you germ-proof your hands with warm water and soap after using the bathroom, touching common objects at work like printer or microwave and after returning home from the market or a grocery store.
Always cover your mouth and nose while coughing or sneezing as the flu can spread through your face while doing so. Also, make sure that people around you in your office or home follow this.
Get yourself checked if you are suffering from high fever, breathlessness, cough, muscle ache and headache. Runny nose, red eyes, nausea and vomiting can sometimes also be the symptoms of the virus.
If you feel sick and look like you are developing a cold or fever, stay at home and take enough rest. Rest has also been shown to increase 'interferons' which help our immunity to fight the virus better. Keeping away from others also prevents the spread of the infection.
If your city/area is swine-flu endemic, always wear a standard KN95 Mask in public places. Normal surgical might not give enough protection.
Have plenty of water and nutritious foods to boost your immunity. Increase consumption of garlic, onion and ginger in everyday foods. Citrus fruits and green tea are full of antioxidants that can boost your immunity. Have warm beverages like milk, tea and soups at regular intervals to kill microorganisms in your throat and mouth.
Don'ts
Do not rub your eyes, nose or mouth with hands. Germs are often spread when you touch something that is contaminated with germs and then touch your eyes, nose and mouth with the same hand.
Avoid visiting crowded and closed places. This includes any place and gatherings including trains, buses, weddings as well as concerts. Make sure you use public services carefully. Avoid touching surfaces in lifts, buses and trains directly.
Avoid contact with those who cough and sneeze as you can catch the air-borne virus. If the contact is necessary, make sure you use gloves and masks.
Sometimes the virus can spread through droplets that have remained on surfaces of things like laptops, phones so avoid using items of someone who is coughing or sneezing.
Prevent swine flu with these 10 dos and don'ts