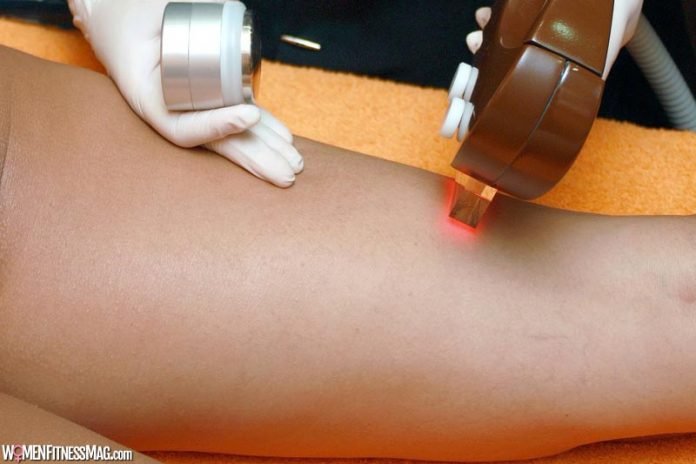 Pros and Cons of Laser Treatments : To be honest, not every single treatment is faulty and vice versa. When it comes to hair removal issues, people tend to look into many ways to sort out their hair-related issues. Well, there's nothing wrong in doing your homework before testing out things in life. This goes for hair removal treatments as well, where we've got plenty of options to explore. Before deciding on the best option, we will have to consider each and everyone with their pros and cons.
We still need to understand a lot of things about hair removal treatments. There are problems like thick hair removal, ingrown hair problems, itching after shaving, etc.
Depilatory creams might come to rescue at extremely crucial times, but they only add up to the skin-related issues. The shaved skin not only feels gross, but it smells really weird at times. For a more thorough hair removal process, people seek waxing's help to snatch out every single hair. It sure hurts like hell with the severe form of itching as soon as the hair starts growing back.
Issues, issues, and more issues. No single solution seems perfect when we talk about hair removal. From wasting tons of money, time, and effort, we come down to laser hair removal. This is a fairly popular hair removal option which gives semi-permanent results. Here, the hair follicle gets affected, which leads to little to no hair growth. The laser targets the hair follicles which start burning till the root of it. Just a few more sessions of laser surgery and you'll be saying goodbye to razors and shaving creams.
However, before saying bye-bye to everything but the laser, you need to know more about laser treatments. Down below are some of the most common pros and cons of laser hair removal surgery. Kindly check them out before proceeding ahead.
Pros of Laser Treatments:
Since two decades, laser hair removal has been benefiting people around the world. However, people were unaware of the process and hesitated to get it done. Nowadays, this treatment is highly practiced in various laser skin clinics and parlors. Some benefits of laser hair removal are mentioned below:
Speed of the treatment:


Laser treatments are probably the fastest way of removing unwanted hair on a permanent basis. People are treated within seconds with proper hair removal in just a few sessions. The speed depends on the region to cover as well, with the smallest regions taking hardly few seconds.

Efficiency:


Not just time is saved, but money is utilized in a smart way. Within hours, hair is removed permanently with only a few sittings to get done with. This treatment is high on efficiency, unlike other hair removal methods where time and money both get wasted.

Reduced hair growth:

Laser hair removal is a semi-permanent hair removal process. There is a possibility of taking more than the required number of sessions if the hair growth is heavy. However, laser treatment does give the benefit of reduced hair growth with the passage of time. In this way, people can get rid of shaving or waxing as time progresses.

Covers the whole body:


Laser treatments can easily cover the entire body. Removing hair from the bikini line to underarms and stomach, every single body part can be covered through laser. This is an advantage for people who find it difficult to remove hair through waxing or shaving.

It isn't that much painful:


It is pretty obvious that laser treatments do not hurt that much as waxing. The pain level is painless at times, but there are times when the person may feel pain. This depends on the treatment process in general, where the professionals make use of ice to numb the region before doing laser. Even after the treatment has ended, professionals use ice and keep the area numb for some time. The finer the hair follicle, the less painful this treatment gets.
Cons of Laser Treatments:
Like any other hair removal methods, laser treatments aren't perfect at all. There are some flaws in getting a laser treatment which people cannot ignore. These drawbacks should be kept in mind before choosing between laser treatment and other hair removal methods. Some drawbacks of this treatment are mentioned below:
The process can be tiresome:


It is true that the whole procedure only takes a few minutes, but for better results, several sessions are required. During this process, people tend to get bored and tired of laser treatment which isn't ideal at all. Depending on the size of the area laser needs to cover, a number of sessions will be scheduled, which doesn't sound good at all.

Laser Treatments are expensive:

Yes, it is true to say that laser treatments are expensive. It is more like a one time cost you have to pay and bear in mind, and the cost is hefty to pay. In comparison to shaving or waxing, paying $200-$500 per session can be a lot for many people. This is why people need to talk themselves through this before scheduling an appointment.

Chances of burns and scars:


When the laser treatment is carried out by untrained staff members, there are chances of getting laser burns or scars. The skin is pretty sensitive, and if proper care isn't given, it tends to break apart, swell, and itch. Due to the difference in licensing procedures from place to place, anybody can perform the laser treatment. This lenient way of treating people can wreak havoc for the patients. People should ask the laser professional about their certification in this treatment first and then proceed ahead.
Conclusion
For first time users, the removal of unwanted hair can be a little daunting in the beginning, especially with the laser. There are many online consultation services given out by professionals where people are guided properly about laser treatments. From becoming aware of the potential benefits to knowing more about the risks involved in the treatment, people should know about everything. Not just that, but they should check out the reviews and recommendations of the place they want to get the laser surgery done. Not every place is reliable enough to invest in your money. Similarly, there are places good enough to try out the laser treatment for the very first time.
One more thing to put attention towards is to stay away from plucking hair or waxing body for nearly seven weeks before doing laser. Some other things to avoid are sunbathing and body tanning. These are just some additional safety measures in order to have a successful surgery.
Related Videos about Pros and Cons of Laser Treatments :
Pros & Cons of Laser Treatment | Acne Treatment
Laser Hair Removal Pros and Cons! One year update 2019 (Sensitive skin) Experience
Hair Removal: The Pros & Cons of Waxing, Threading, Laser, & More!
Laser Hair Removal : Pros & Cons of Laser Hair Removal
Pros and Cons of Laser Treatments
laser hair removal permanent, laser hair removal prices, is laser hair removal safe, laser hair removal before and after, how long does laser hair removal last, laser hair removal results, does laser hair removal hurt, laser hair removal reviews,