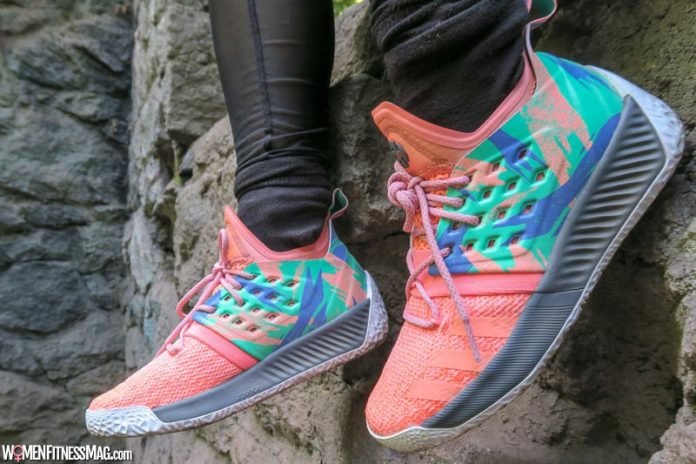 Reasons To Choose The Right Athletic Shoes : In the same way that an off-road motor enthusiast would choose the correct type of tyres for his vehicle to get the best results, trail runners require the correct footwear to ensure they can enjoy their sport in comfort and safety.
What contributes to choosing the right equipment?
For those who find themselves spending more and more time running on surfaces which are not as smooth as roads and pavements, the choice of the correct footwear can be vitally important. To use a shoe which is too lightly constructed to withstand the rigours of running on the rocks and shale found in many places can lead to a number of issues which can include:
low levels of grip
insufficient support
lack of durability
The need for good grip means that road running shoes are probably not equipped with deep enough tread patterns to provide sure-footed progress on an unforgiving, slippery surface. The durability of the soles of the shoes may also be compromised if ordinary running shoes are worn for trail running, leading to a short life-span for the shoes.
Ordinary running shoes may not provide the correct amount of support for the areas of the feet which are stressed when running on undulating and grueling terrain. Thicker soles and internal toe plates are part of the 'engineering' of the shoes and this will be invaluable in protecting the trail runners feet.
While road running shoes are perfectly suitable for running on paved roads and tracks, the demands placed upon the trail runners' shoes will require for them to be manufactured to provide much more resistance to the mud and water which may be encountered when running 'off-road'.
Preparing to purchase
The type of trail running shoes required will depend on the type of running undertaken. If the aim is for speed running then a lighter-weight shoe with strong soles and good grip will probably 'fit the bill'. Where the conditions are steep, difficult terrain such as a steeplechase, then the shoes will need to be strong, provide extra support and offer stability to protect from injury to the ankles.
A lighter shoe will be adequate for those who wish to take part in recreational off road running which still requires higher levels of traction and support than that which can be found in standard running shoes.
What features are important?
As previously mentioned, a strong sole with a deep tread pattern is a good start when purchasing shoes for off road running. The shoes should also be waterproof, to protect the feet but also to ensure that they will have a greater longevity and not become unusable too quickly. For those who will be undertaking longer distance events, it will be wise to look for a higher degree of padding and support within the shoe to prevent sores and rubbing occurring while taking part and afterwards.
After purchase and using
To maintain the durability of the shoes it would be wise to thoroughly wash them after use to remove mud from the uppers and stones and grit which may have become caught in the tread pattern. A pressure washer will be ideal for this process. Prepare the shoes for the next use by packing them with newspaper to remove all traces of moisture from the inside.
Overview
The reasons to choose the right athletic clothing are wide ranging. Purchasing good quality equipment which is not suitable for the environment it will be used in is equally as unproductive as purchasing cheap, unsuitable equipment which will last only a short time. Trail running shoes need to be purchased which are suitable for the type of terrain, events and running style of the user. Specialist sports suppliers may be able to provide assistance by videoing the running style of the customer and offering advice on what would be the ideal purchase for them. Purchasing the right athletic clothing will lead to more enjoyment when running with less risk of injury. The right equipment will help to avoid abrasions, cuts and bruises or more serious twists and sprains.
Related Videos about Reasons To Choose The Right Athletic Shoes :
How To Choose A Running Shoe | What Are The Best Shoes For You?
How to Choose Proper Running or Walking Shoes. Best Information.
How To Choose The Right Running Shoes | What Trainers Should You Wear For Running?
Beginner Running Shoes | 3 Things to Know Before You Buy
How To Choose the Right Shoes
Reasons To Choose The Right Athletic Shoes
how does clothing affect performance in sports, how does clothing affect performance in exercise, do workout clothes make a difference, are comfortable clothes helpful for exercises, are comfortable clothes helpful for exercisers, are these helpful for exercise, importance of clothing in exercise, why is clothing important in sport, how to choose the right kind of shoes, running shoes, best running shoes, types of running shoes, how to choose the right shoes for your feet online, how should athletic shoes fit, which sneaker is best for me, how to choose the right shoes for walking,