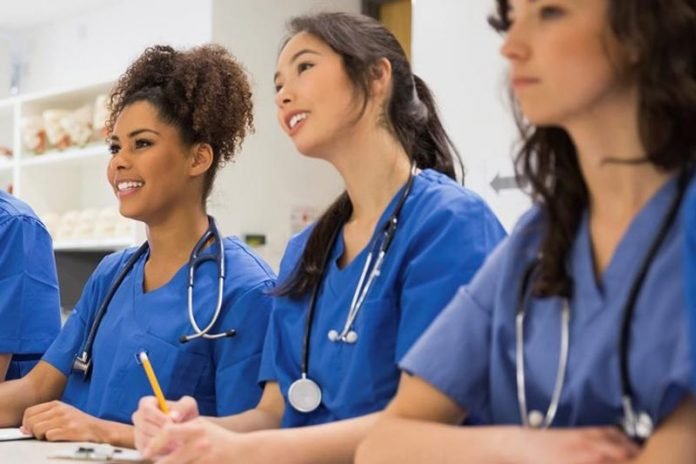 Role of Education and Training in Developing a Successful Healthcare Professional : Education and training are the pillars of every profession, but they are even more important for healthcare professionals. Healthcare professionals make daily decisions that affect patients' lives. So, if you're considering a career in healthcare, the first step is to decide which degree program will provide you with the best training given your schedule and responsibilities. Global Health Education exists as a "virtual mentor" that can help you start on your journey to becoming a healthcare professional.
Role of Education and Training
It is necessary for all healthcare professionals to receive education and training for the following reasons:
Education Improves Patient Outcomes
When a patient is treated by an individual with a relevant qualification, his/her health improves. It is because an educated healthcare professional rightly knows the art and science of proper diagnosis and treatment. In addition to that, a qualified professional possesses the necessary discipline and patience required to treat a patient at the time of treatment.For further reading and to learn about your nursing education options, check out Get Your Master's Degree in Nursing Online
Education Ensures Quality of Life
An educated professional has the grounding to make reliable diagnoses. Education and experience inform his/her competence. In addition, healthcare organizations are willing pay more than an average nurse's salary with the appropriate Master's degree qualification. Contact Global Health Education for more information on which healthcare degree is right for you.
Training Instills a Sense of Professionalism
A healthcare professional needs to be punctual, responsible and empathetic. These three key qualities are instilled during the training /degree-earning phase. The correct application of these three principles can carry you through your entire professional career in healthcare. The absence of time management, empathy, and responsibility in a healthcare professional can put patients' lives at risk.
Training Prepares for Critical Situations
As a healthcare professional must stay calm and composed under all circumstances and situations, at times in emergencies and high-stress, potentially life-or-death scenarios. A layperson is not trained for such emergencies, but a healthcare professional is trained to remain "cool under fire."
Proper education and training is essential for any healthcare professional. If you're just starting your career or are thinking of transitioning into a healthcare profession mid-career, Global Health Education can help you get started. GHE has a wide network of healthcare universities and employers available and acts as your "virtual mentor" as you begin your journey into a healthcare profession.
Author:
Ellie Cross has been a medical and academic freelance writer. Her work has appeared in a number of online and offline platforms. She has been working for Research Prospect for a while now, writing about the various services provided by them and how these services can come in handy for students all around the world.
Related Videos about Role of Education and Training in Developing a Successful Healthcare Professional :
The Future is Now: Medical education for the 21st century
Global Professional Education Website – available for Healthcare Professional education
Quality of medical education in a changing world
Role of Education and Training in Developing a Successful Healthcare Professional
importance of staff education in healthcare, importance of staff training in healthcare, training and development in healthcare organizations, importance of inservice education for nurses, benefit of inservice training to nursing, quality improvement training for healthcare professionals, nursing staff education plan, roles and responsibilities of healthcare professionals,