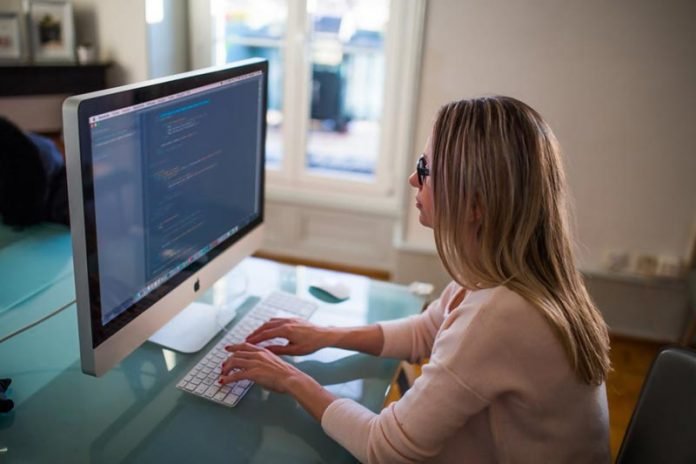 3 Best Freelance Jobs for a Woman : Freelancing can be looked at in different ways because for some women it is a chance to earn extra, to some, it is a time to start a new career, others it's time to write Weekly Essays, and others consider it a chance to develop talents. Freelancing can be what you want it to become as you work under, your own terms with freedom.
This is different from working the conventional eight to five jobs. Most of the time freelancing jobs depend on the quality of work, experience and skill level. Studies show that more women are involved in freelancing than men and they are happy about it. With all the responsibilities women have, freelancing allows them to work at their own pace. This makes it easy to juggle in between family and work.
3 best freelance jobs for a woman
Event planning

This is a popular freelancing job for women. People barely have time to plan or organize events and parties. There is a growing demand for event planners and they have to pay attention to detail. Events are changing from the traditional wedding planning for corporate gala parties, cultural events, concerts, seminars, conferences, theme parties, and many others.

An event planner takes care of every small detail that is to take place, including food, decorations, photographer, and refreshments to even ensuring the guests are comfortable. This makes the job perfect for a woman who naturally pays attention to detail like they notice the flower arrangement has not been done well.

It is, by nature, they are organized and they can easily multi-task to get everything working. This makes them the perfect choice for the event planner's freelance job. Event planning is not a full-time job; to start with specializing in specific types of events that will ensure you perfect your work as a planner. You start with small scale events moving to large events and make sure you are a good team leader with great organizational skills.

Content writing

People are inclined to get information from the internet making opportunities for content writing jobs. There are numerous directories, blogs, and websites that are in need of quality content. There are writing projects for any topic you would think of. Women have lots of experience in life professionally, socially and in their family life. It is important that most of these experiences are brought out in the open because there are different kinds of content needed on the internet.

Content writing projects range in payment, depending on the negotiating skills and the requirements of specific clients. Women in nature pay attention to detail and they are calm and composed; the perfect combination of a content writer.

Since their desire to learn more pushes them to become better at what they do. Women are very patient, even with difficult clients they take their time. To become the best content writers start by studying good articles and you can choose to write what for niches you are comfortable with, such as food, lifestyle, decor, and health content, this allows content to flow naturally.

Make-up artist

When it comes to beauty, women have a clear definition of what it means and it is a synonym for a woman. Most women are looking for independent careers as make-up artists because they know about impressions and how to present themselves well. The demand for make-up continues to rise with pressure from society on good grooming and appearance.

These career women are best suited to partnering with event planners to ensure that they get every opportunity. You need to be updated on the latest trends, skills, techniques in the makeup industry. Learn about different occasions, complexions, and colors and how to fit them in the different events.
There are success stories of women who have built companies from freelance part-time jobs. Women need time to handle domestic chores while they earn money. It is important that they stick to freelancing jobs suitable for them and the drive to achieve more. Most freelancing jobs do not have high standards set which makes it easy to perform.
Related Videos about Best Freelance Jobs for a Woman :
10 HIGH PAYING JOBS YOU CAN LEARN AND DO FROM HOME
The 15 Best-Paying Jobs For Women In 2018
10 Highest Paid Jobs You Can Do From Home
12 Highest Paying Work-at-Home Jobs of 2018
6 BEST EASY HIGH PAYING JOBS ONLINE! (WITHOUT A DEGREE!)
3 Best Freelance Jobs for a Woman
best freelance jobs 2019, highest paying freelance jobs in india, best freelance careers 2019, highest paid freelance programming jobs, most in demand freelance jobs 2019, online jobs for womens at home, best freelance jobs 2019, best freelance jobs for students,