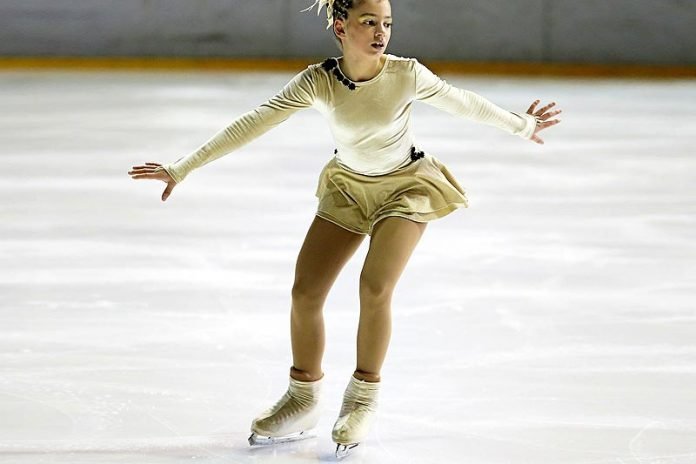 See the Amazing Athleticism of Figure Skaters in Salt Lake City : Few sports are as entrancing as figure skating. As one of the most technically demanding sports, figure skating requires one to maneuver on slippery ice while maintaining the artistic excellence and form of a ballerina. Dancing on ice is always one of the best ways to bring people together, allowing large groups of people to be quiet, respectful, and attentive to a thrilling show.
When compared to other sports, this communal dynamic makes figure skating an incredibly unique activity to take part in!
If you've never been to an ice dancing competition, there's an amazing one coming up this fall in Salt Lake City, Utah and it would make for an amazing first visit.
The 2020 US Figure Skating Central Pacific Regional Singles and Pacific Coast Ice Dance Challenge, takes place over four days from October 23–27, 2019. Hosted in the beautiful area of Salt Lake City at the Salt Lake Figure Skating Club, this event will inspire and entertain many. It will be the place to see the region's most talented athletes and performers in one place.
Those visiting the city for the event should consider making an entire vacation out of it. Because there are so many different things to do and comfortable places to stay in the area, we've compiled a list of places to keep in mind while planning your Salt Lake City vacation.
Where to Stay
Finding a place to stay in Salt Lake City can feel like an overwhelming task simply due to how many options there are. However, if you want to stay at a hotel that is truly in the center of all of the action, we recommend looking into downtown SLC hotels. Not only will these hotels provide you with a central location, but they'll also be pretty affordable! This is not New York City or San Francisco, so you'll still be able to find great deals on upscale accommodations.
The Hyatt Place Salt Lake City/Downtown stands out as one of the best values for your money. It's conveniently located right in downtown SLC, making it easy to access from the Salt Lake Figure Skating Club location and local attractions. It offers a stylish, comfortable place to stay with 24/7 dining, an outdoor pool, and other fun amenities.
The Grand America Hotel is another hot choice. While a bit pricy, it shows visitors a truly upscale time; its classical architecture featuring white granite from Vermont and Spain, well-appointed grounds, and luxurious amenities make it instantly Instagrammable in any setting.
Where to Eat
One of the best aspects of Salt Lake City is the city's wide variety of food options, which are sure to satisfy any visitors. Such diverse restaurants as Fleming's Prime Steakhouse, Chile-Tepin, and the California Pizza Kitchen are just a few of the options within walking distance downtown! If you want to travel a bit further and taste the seafood that the area has to offer, we recommend taking a longer walk over a short drive to the Market Street Grill, a restaurant with some seriously luxe dishes and culinary bonafides.
Other Things to Do
If you want to see the other tourist attractions that Salt Lake City has to offer, you definitely go sightseeing in some of the natural spots. For example, the titular Great Salt Lake is not only an expansive sight to take in, but also a great idea if you're looking for an activity that can take up an entire day. Pack a picnic, bring the entire family and enjoy the gorgeous views! If you want another incredible outdoor experience that's within the city, you should check out Liberty Park.
Related Videos about See the Amazing Athleticism of Figure Skaters in Salt Lake City :
The Incredible Facts Behind Figure Skating
The Physics of Figure Skating
See the Amazing Athleticism of Figure Skaters in Salt Lake City
figure skating, best figure skating, best male figure skater 2018, best male figure skating performance ever, american male figure skaters, figure skating videos, ice skating gold, male ice skaters,