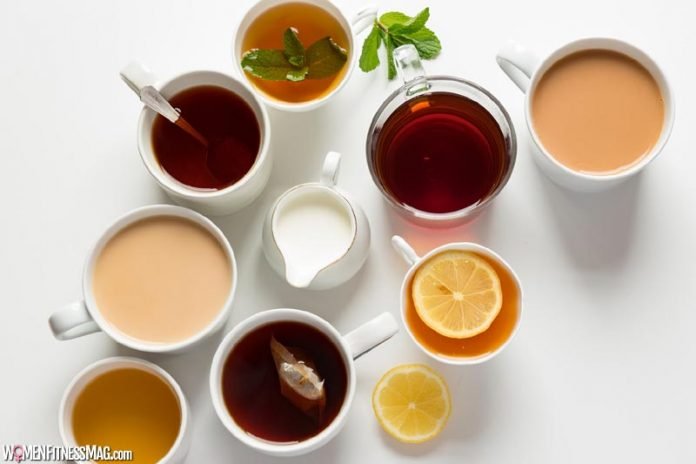 Skincare Wonders With Camomile and Oolong Tea : Skincare is top on every woman's priority list. The health of your skin says a lot about your health. Women go for herbal products that can be put to use regularly to maintain glowing skin. Camomile tea and Oolong tea are some of these products. While you might be familiar with some of Oolong tea benefits, you will be surprised to learn that there are plenty of benefits of chamomile tea too.
Camomile tea contains antioxidants that are put to use in the fight of free radicals that exist in the body. The tea does not only combat the free radicals but also neutralizes them. When you continuously drink this tea, you reduce your chances of getting diabetes type 2 and cardiovascular diseases.
What Makes Oolong Tea and Camomile Tea Good for Skin?
Oolong and chamomile are among nutritionist-and derm approved beauty beverages that will help you achieve glowing skin. They help you to deal with a chronic skin problem, promote cellular renewal, and help you to cleanse deep. In addition to this, these teas help you to get rid of toxins from your body. They also protect you from skin damages from the sun. Here is an in-depth look at each tea.
Oolong Tea
This tea is popularly known as the 'Chinese restaurant tea.' It is often served in all Chinese restaurants. This tea differs from many other teas in that it is usually fermented to give it a unique taste. The tea has slightly lower levels of catechins compared to green tea because of oxidation and lower levels of caffeine present. This tea has other benefits to your body, given that it falls in between black and green tea. Oolong is believed to enhance eczema's appearance to all those who take two to three cups every day.
You can also use this tea to get rid of all the dark spots and wrinkles on your face. To accomplish this, you need to apply a paste of this tea evenly on your face. The antioxidants present in the tea will work to eliminate toxins present in your skin, thus minimizing age spots. Additionally, you will receive protection against skin pigmentation that may arise from dangerous UV rays from the sun.
Benefits of Camomile Tea
Camomile belongs to the daisy family. It has anti-inflammatory and antioxidant properties make it a beneficial skin care herb. When you apply cold chamomile tea on the surface of your skin, that area of your skin will experience exponential healing. You can also reduce the appearance of wrinkles and blemishes on your face by topically applying cold chamomile tea.
Some people use this tea to treat conditions like acne, eczema, and skin allergies. The antioxidants found in this tea helps to fight free radicals in the body and protect the body from skin damage. In case you get a wound on your skin, applying this tea will speed up the healing process. You can also use it to soothe chickenpox. You can also use this tea as a gentle skin lightener in dark areas of your skin. Some facial cream contains chamomile because of its anti-inflammatory properties. They also use it for its ability to repair and calm the skin.
These teas are suitable for your skin. Purchasing them from tea merchants and using them as beverages of skin paste will deliver excellent results over a long period. It is essential to use them as required. Be consistent in your regime by not going a day without using these herbs. These herbs will not only deliver great benefits to your overall body well-being, but will also heal your skin.
Related Videos about Skincare Wonders With Camomile and Oolong Tea :
The Wonder Of Chamomile Tea
Best herbal tea for clear skin & glowing skin
Chamomile Tea Health Benefits
RitualiTea How To: Oolong
Best Detox Tea for Skin and Health
Skincare Wonders With Camomile and Oolong Tea
best tea for skin and weight loss, herbal tea for skin problems, chamomile tea, chamomile tea for skin, best green tea brand for glowing skin, skin glow tea, tea for skin whitening, green tea for skin,