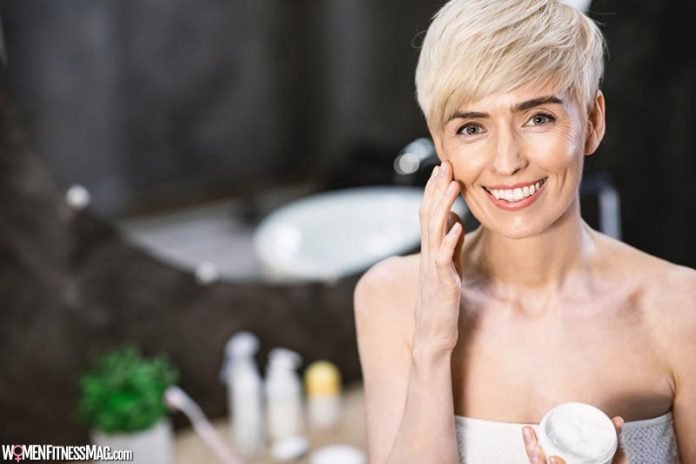 Solvaderm's Stemuderm: An Effective Anti Wrinkle Cream : Are you tired of looking in the mirror and feeling discouraged with the health and appearance of your skin? Trust that you're not alone. Many of us out there want to feel better about how our skin looks and feels. Stemuderm is a professional-grade skincare product that can help, but first, you need to start with a few healthy skincare habits.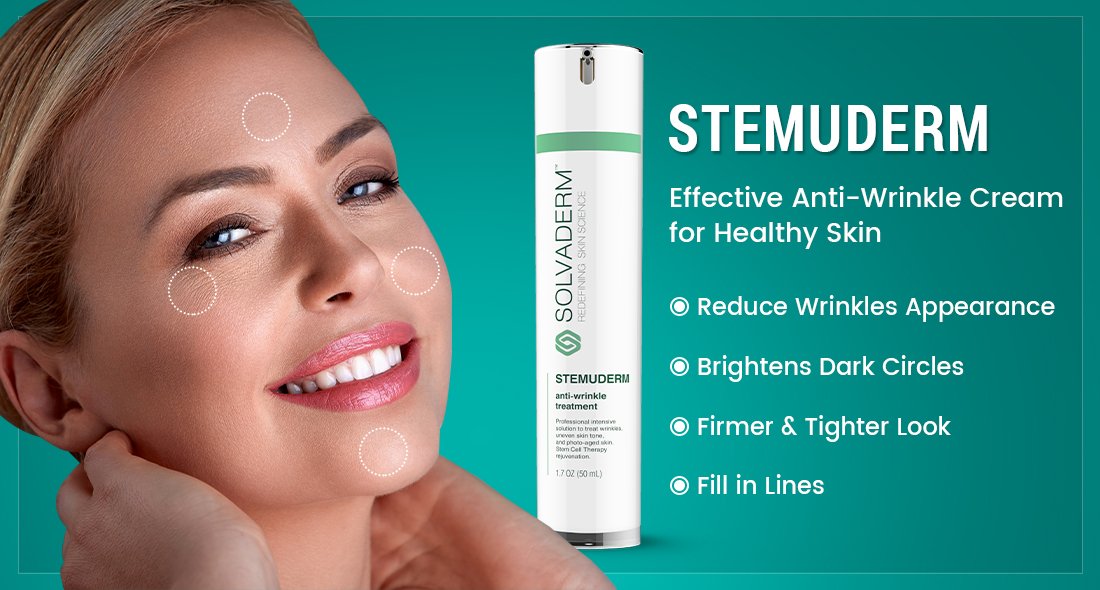 3 Top Tips for Glowing, Healthy Skin
Invest in Regular, Gentle Skincare Routine for Your Skin Type


One of the most important things you can do to keep your skin healthy is to take care of it properly daily. It involves using a gentle cleanser, a mild soap for your skin type, and cleansing your face twice a day. It also involves daily moisturizing and regular exfoliation.

If it's been a while since you've changed your skincare routine, now is the time to reassess your skin type. Are you still trying to get rid of oily skin? Has your skin become drier, or have the first signs of aging began to appear in recent years? Your skin changes over time, meaning the skincare products you use may change also.

Nourish Your Skin from the Inside


Have you ever heard the saying "you are what you eat"? You might not exactly be what you eat, but how you nourish your body is reflected in the health of your skin.

The first step is to stay adequately hydrated. Make a point of drinking at least eight 8-Oz glasses of water per day. More if you're physically active or have a medical condition that requires you to increase your intake. Dehydration will show up almost immediately on your skin.

For optimal skin health, you should avoid processed foods, greasy foods, and those that contain refined sugars. These types of foods can have an inflammatory effect on the body, which can lead to inflammatory skin conditions like acne or rosacea. Chronic inflammation caused by diet can also prematurely break down collagen and elastin in your skin.

The solution? Eat plenty of nutrient-dense plant-based foods and stick to only lean animal proteins. Your skin will thank you for it.

Protect Your Skin from the Sun


Protecting your skin from the sun is more beneficial than even the best anti-wrinkle creams. Oxidative stress caused by sun damage can lead to discolorations, premature aging, and in some cases, skin cancer. Photodamage from the sun is real, and it can have a devastating effect on your skin.

According to the Skin Cancer Foundation, that glowing tan you work to achieve is nothing more than the result of your skin attempting to build a melanin barrier against further sun damage. You must apply a sunscreen of at least 30 SPF any time you plan to be outside for more than 20 minutes, especially if you're in direct sunlight.

Also, don't forget about the sun exposure you get through windows or how it can accumulate throughout the day. Skincare products that contain sunscreen provide a good base against sun protection, but you still need to reapply throughout the day.
How Stemuderm Reduces the Signs of Aging?
What You Need to Know About Stemuderm
Your skin changes as you mature, but it's often surprising just how quickly we begin to see the signs of aging. The first signs of aging, such as very fine lines around the eyes, can be seen in people as young as their twenties. By the time you're in your 30s, you're most definitely seeing some changes, which can be challenging if you're also coping with oily skin.
Stemuderm is a product that helps combat the signs of aging that happens to be suitable for all skin types. Stemuderm is a professional strength treatment that contains an advanced skin-firming complex. With a formula of peptides and moisturizers, Stemuderm works fast to increase your skin's elasticity and tone, while making your complexion more vibrant.
Active Ingredients in Stemuderm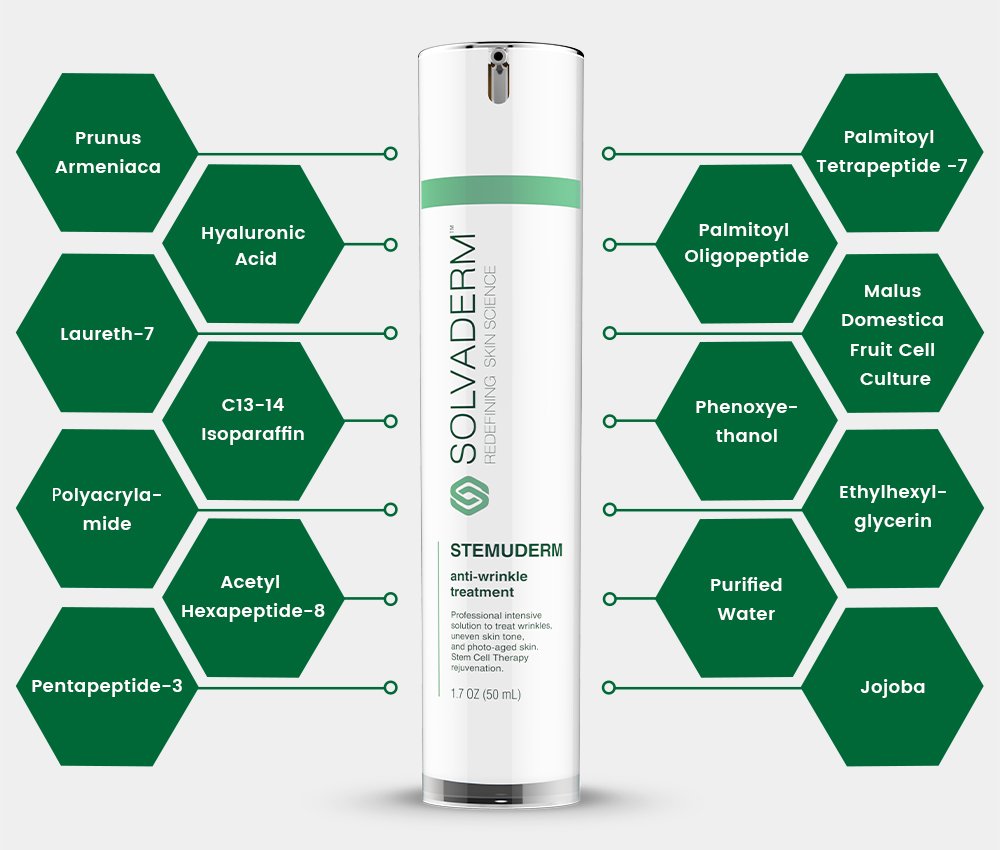 Some of the active ingredients in Stemuderm include:
Acetyl Hexapeptide-8– This polypeptide is a natural alternative to Botox. Acetyl hexapeptide-8 is a chain of naturally occurring amino acids that work to disrupt signal pathways in the skin that produce muscle contractions. Without these minute contractions, stress that causes wrinkles decreases, and the skin appears instantly smoother.
Dipeptide Diaminobutyroyl Benzylamide Diacetate– Similar to acetyl hexapeptide-8, this ingredient works to relax facial muscles and prevent minuscule muscular movements that occur in the structure of the face. Skin looks smoother and wrinkles are visibly improved.
Acetyl Glutamyl Heptapeptide-1– This ingredient interferes with proteins that affect muscle contractions in the facial structure. It works to keep the skin smooth and supple.
Palmitoyl Oligopeptide– It is an amino acid complex that improves the strength, elasticity, and tone of your skin. When used, your complexion appears smoother, more even-toned, and becomes more resistant to damage.
Matrixyl 3000– This ingredient contains two matrikines, which have been shown in clinical studies to enhance elastin production and reduce the appearance of deep-set wrinkles. Matrixyl 3000 sparks the synthesis of HA (hyaluronic acid) and elastin to keep your skin youthful and vibrant looking.
Malus Domestica Fruit Cell Culture– This cell culture is derived from a type of rare apple found in Switzerland. When extracted and used in skincare, the fruit cell culture protects skin, keeping it smooth and more resilient to damage.
Hyaluronic Acid– Contrary to what its name implies, hyaluronic acid isn't a harsh acid at all. It's a powerful humectant that draws moisture to the skin's surface and helps it maintain a proper level of hydration.
What Results Can I Expect with Stemuderm?
Stemuderm works to combat the visible signs of aging in several ways. It's a powerful muscle conditioner that includes specific peptides that are absorbed into your skin to work below the surface to inhibit the normal repetitive muscle contractions that occur throughout each day. These repetitive movements are a major contributor to how your skin ages.
Stemuderm also firms the skin, making it look plumper and more youthful. It reduces the appearance of fine lines and wrinkles, especially those that occur first around the mouth and eyes. You'll notice an almost immediate improvement in how your skin looks and feels.
With powerful moisturizers, Stemuderm also works to protect your skin from future aging. Stemuderm's nourishing and moisturizing formula helps to restore health and balance to your skin, helping it look more youthful and vibrant into the future.
Does Stemuderm Follow Through On Its Claims?
When looking at Stemuderm reviews, it's obvious that this product has worked wonders for many of its customers. Of course, each person is different, which means results will be too. People who have used this product claim that it not only makes their skin look more youthful and radiant but also that it helps with excess sebum production that occurs with oily skin.
In addition to skin being more plump and fine lines and wrinkles being less visible, users of Stemuderm also claim it evens their skin tone, making their skin look more vibrant and radiant.
We're sure they're out there, but negative reviews for Stemuderm are hard to come by. The overwhelming majority of users claim that Stemuderm does follow through on its claims.
Pros of Using Stemuderm
Stemuderm uses all high-quality ingredients
The ingredients used by Stemuderm have undergone research with positive results of their effectiveness
Stemuderm uses ingredients that are tolerable to most skin types
Very few reported side effects of using this product
Overwhelmingly positive customer reviews mean this product does what it claims
The producers offer a 60-day money back guarantee
Cons of Using Stemuderm
Not sold in stores
Not available through major online retail sites like Amazon
Directions for Using Stemuderm
Stemuderm is easy to use. Simply add a drop of Stemuderm to your fingertips and apply to clean skin using a light, circular massaging pattern. Pay close attention to your aging trouble spots you want to address.
It's suggested that you apply Stemuderm two times a day, once in the morning and once before bed as part of your regular skincare routine. If you're worried about sensitivity, start by using Stemuderm every other day and increasing to daily use over a week.
How Much Does Stemuderm Cost?
You can purchase Stemuderm directly from the Solvaderm store online. The price of Stemuderm alone is $79.99 for 1.7 Oz. You can also purchase Stemuderm in packages with other products for a more targeted approach to your skincare needs. Packages range from $128 – $308.
Conclusion
If you're looking for a skincare product to address the needs of your aging skin, the choices can be overwhelming. You want a product that does what it says, with ingredients that are proven to be effective.
Stemuderm is a skincare solution that has shown to do all of this and more. Stemuderm is priced higher than skincare products you might find at your local drug store because it's professional strength. Compared to money spent at a dermatologist, Stemuderm is a great value.
The final verdict is that it's worth it to give Stemuderm a try. If you're like the majority of Stemuderm users, you won't be disappointed.
Related Videos about Solvaderm's Stemuderm: An Effective Anti Wrinkle Cream :
Solvaderm Stemuderm – Anti Wrinkle Cream
Solvaderm's Stemuderm: An Effective Anti Wrinkle Cream
Stemuderm Solvaderm reviews, Stemuderm Ulta, Stemuderm reviews before and after, Stemuderm Walmart, Stemuderm reviews 2018, Solvaderm products, Stemuderm Amazon,