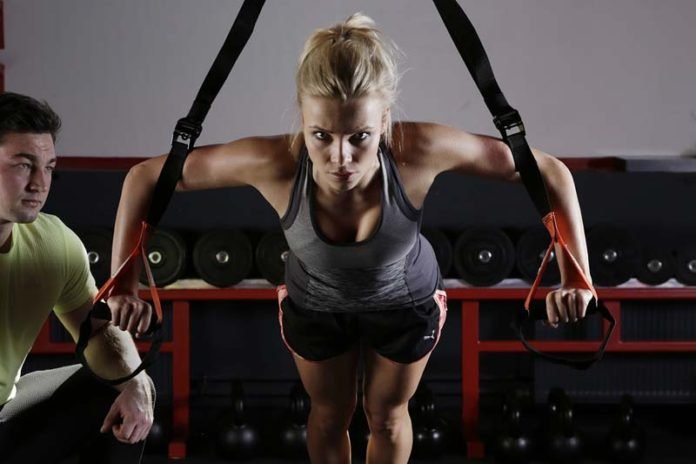 Strength Training Workout For Women That'll Help You See Gains Faster : When it comes to women's fitness, the focus is often limited to burning fat and shedding pounds. It is one reason most women, in a misguided attempt to look their best, end up starving themselves. The road ends at health, and sometimes psychological, issues. And you surely don't want to be there.
There is one simple idea you need to understand – you need your strength. The right amount of muscle at the right place. Now that is sexy!
Strength training can help you sculpt those gorgeous curves you have always wanted. And to get there, you need to give up your fear of strength training.
Why Do You Even Need Strength Training?
The worst thing that can happen to you during your fitness journey is not being able to see any difference. We all hit the plateau at some point or another; it is not always the point where we stop shedding the flab but also where we stop gaining muscle strength. This results not just in lethargy and fatigue but also in lack of motivation and distress.
Strength training provides your body what it needs to take it to the next level. Contrary to popular belief, strength training will not make your body bulky and masculine. Hear it, ladies! You do not have the hormones for it.
In fact, if done right, strength training will help you get into the right shape much faster. It will help you gain the 'lean muscle mass' which helps you burn more calories. It is that very muscle mass that will give you washboard abs and a booty worth billions.
The key, however, is to find the right strength training workout routine that will help you see gains faster. So, if you are new to strength training, here are is a workout that will help you see the desired results.
Seated Bicep Curls
Let's be honest, the moment you hold a dumbbell, the first instinct is to do some biceps curls. Seated bicep curls are much easier for beginners. Sit in an upright position. Keep your arms by your side. Now keep your shoulder in one position as you slowly lift your arm from the elbow. Hold for 3 seconds and then slowly move the arm back to the original position.
You can do 3 sets of this exercise with 10 reps each.
Lying Triceps Extension
Three sets (ten reps each) of this exercise will give your triceps the perfect definition. It is just as simple as the bicep curl, except that you are in a lying position. Lie down on a bench with your knees bent and feet flat on the ground. With dumbbells in your hands, keep your arms perpendicular to your body. Now, with shoulders still, slowly move your hands down from the elbow. Stop when the dumbbells are at the level of your ear.
Step Up
A step up may seem simple, but its effect on your legs and glutes is simply amazing. Apart from a pair of dumbbells, you will need a box that is approximately as high as an average star step.
Take a step on the box with just one foot and without stopping, return to your starting position. Repeat the exercise on the same foot ten to twelve times. Now switch your leg and repeat the same steps.
Three sets of ten reps each are more than enough for beginners.
Deadlifts
Beginners can start this exercise with just the Olympic bar. Stand with your feet as wide apart as your hip. Now bend lower with your back flat. Keeping your arms straight, hold the bar with your hands placed a little wider than your feet. Now use your leg muscles to pull your body back in the starting position while lifting the bar along.
Three sets of this workout will do wonders for your back muscles, hamstrings, and glutes.
Seated Shoulder Press
You cannot ignore your shoulder muscles as that is where you get most of your upper body strength. For this exercise, sit up straight on a bench and hold dumbbells straight over your head. Now bring your elbows down till they are in line with your shoulder. You can easily repeat up to 15 times and do three sets of this exercise.
Ball Crunches
This workout requires one dumbbell and a Swiss ball. Sit on the ball with the dumbbell held against your chest. Lean back slowly until your back is parallel to the ground. Now use your core muscles to move all the way back to your starting position. Three sets (fifteen reps) will give you the desired results.
How Much Weight Should You Start With?
While many trainers tell you to lift according to your bodyweight, it is best to start with the lightest you can find for one main reason. You first need to get comfortable with the movement to avoid any unfortunate mishap. So, no matter how strong you feel you already are, go for bars without the weight and those tiny pink dumbbells.
However, remember that is just the starting point, and you will soon have to test your own limit by adding around 4 more pounds every time you feel the current weight has become too easy for you to lift.
Conclusion:
You cannot skip a strength training workout because you are a woman!
With the right weight and the right strength training techniques, you will witness a miraculous difference in not just your shape but also in your overall performance in the gym. You will have the endurance and energy to work out better and longer. So, don't limit yourself to that yoga mat or cardio equipment. Add a little weight and watch that lean muscle mass add up.
Author:
Judy Robinson is a passionate health and lifestyle blogger. She loves to write on women's healthy lifestyle, fitness 101 and DIY related topics. Follow @judyrobinson for more updates.
Related Videos:
25-Minute Total Body Strength Training for Women (Burn Fat, Lean Up!)
Total Body Strength Training Without Weights for Women | Home Workout (No Jumping)
Muscle & Strength: Weight Training for Women Day 1
30-Minute Strength Training for Women | Home Workout for All Levels
7 Best Strength Training Exercises for Women
35 Min Strength Training for Women & Men at Home – Weight Training Workouts for Men & Women
Related Infographics: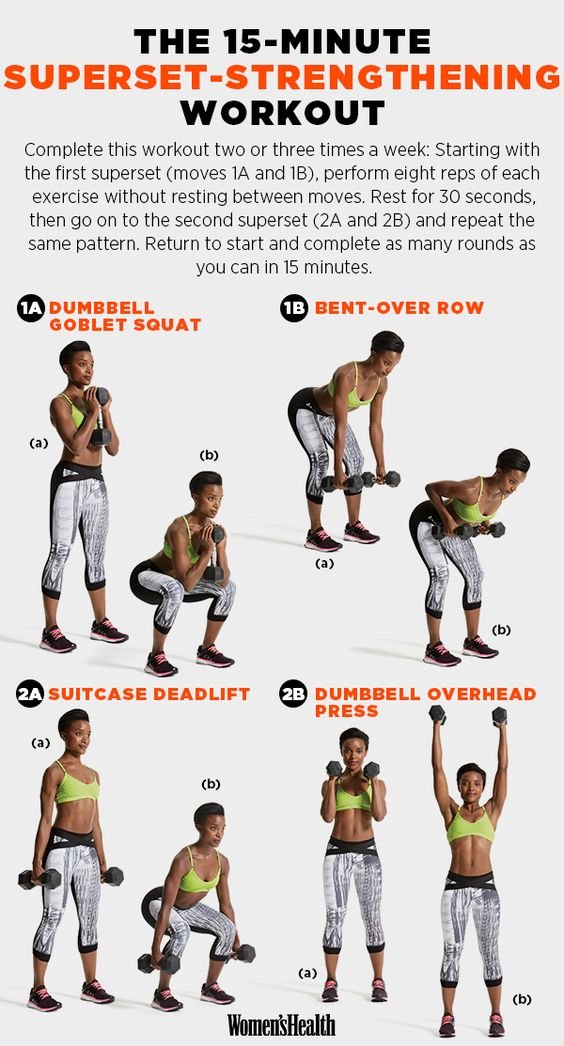 Strength Training Workout For Women That'll Help You See Gains Faster
slow motion strength training exercises, slow burn workout routine, exercises to make you sprint faster, strength training program pdf, super slow weight training routine, exercises to run faster 100m, super slow weight training video, strength training workouts, strength training workouts at home, best strength training program, strength training program for women, beginners strength training workout for a woman, beginner strength training routine for weight loss, advanced strength training program, 5 day weight lifting routine, strength training for weight loss,